Who needs a long rest when you've got Dungeons & Dragons coffee?
Found Familiar is a coffee company that originally found inspiration (not the Bardic kind) in spells and world-building to create unofficial D&D-themed coffee blends. Since the company started, they've also embraced a mission in supporting the artists and fans in the D&D community. All that and their coffee is delicious. We know because we've tried it.
Photo: Kelly Knox
Found Familiar offers a variety of coffee roasts and blends named after favorite spells, cantrips, creatures, and more. Whether you prefer light, medium, or dark roast, you'll find something to pique your interest. Only a decaf drinker? Found Familiar has the right coffee for you, too. Choose whole beans or ground, place your order, and soon you'll have coffee worthy of a Heroes Feast waiting at your front door.
Each regular-sized bag comes adorned with striking art from the D&D community. Artists are featured with their name and where you can find them online, which shows just how dedicated Found Familiar is to supporting their efforts. The art is so eye-catching, you might find yourself hanging on to the empty bag because it's too pretty to throw away.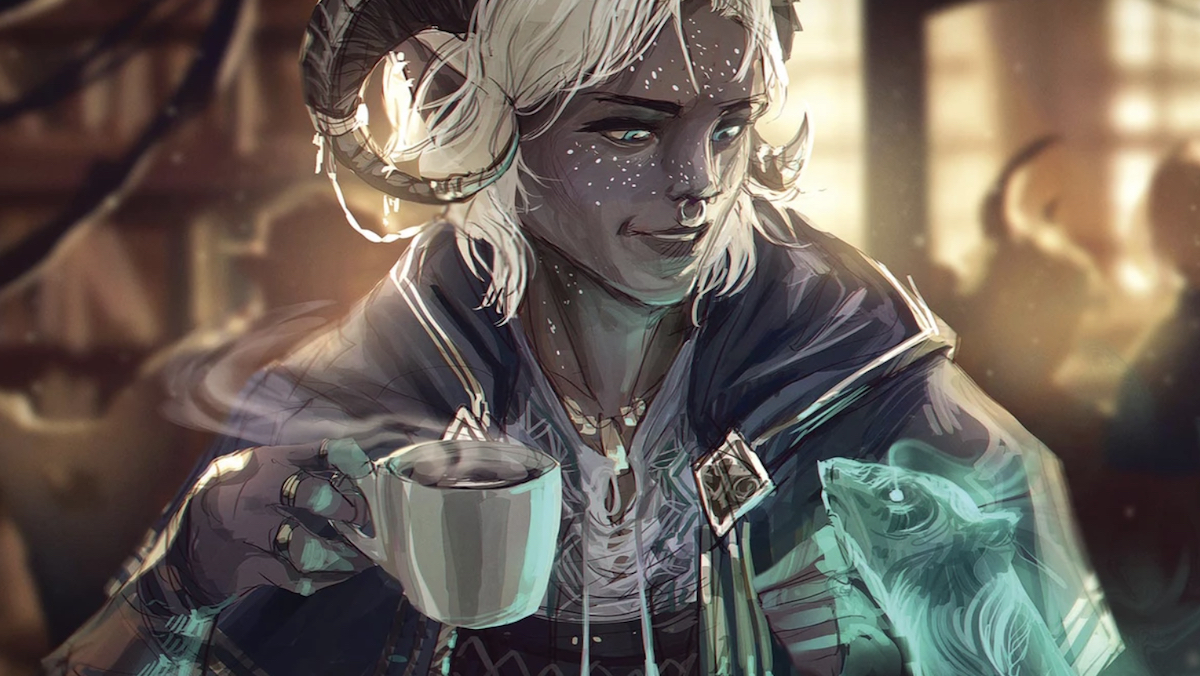 Art by Jessica Nguyen
Thanks to Found Familiar, I tried several samples of their tasty blends. I preferred the medium and dark roasts (as I typically do) and it was the Cartographer's South American Blend that stood out as a delicious favorite. I don't drink black coffee, but if I did, this is the one I would go with. Initiative was another medium roast favorite, boasting both a bold flavor and the perfect name for getting ready to take on the day.
You'll find these and many more roasts and blends at Found Familiar in sample sizes, so be sure to take a look at their impressive inventory if you're a coffee drinker. And if you're not? You may just find one you finally like! (Or, at the very least, you'll own a great new piece of artwork.)
Featured Image: Jessica Nguyen
Kelly Knox is a freelance entertainment writer in Seattle, WA who writes for Star Wars, DC Comics, and more. Follow her on Twitter.