Doctor Who fans are ready to see David Tennant return as the Fourteenth Doctor (seriously, what is going on here?!) alongside the beloved Donna Noble in the 60th anniversary specials. But there's even more Doctor Who excitement with Ncuti Gatwa taking over as the Fifteenth Doctor in his first season. While many of us will think of it as season 14, the show is officially going into a new era. So it will be season one once again. Gatwa will make his debut when Fourteen regenerates at the end of the final anniversary special before going off on his own adventures. We already know that Ncuti Gatwa's Fifteenth Doctor will travel with Millie Gibson's Ruby Sunday. But there are some guest stars that have fans hype for the next chapter of Doctor Who.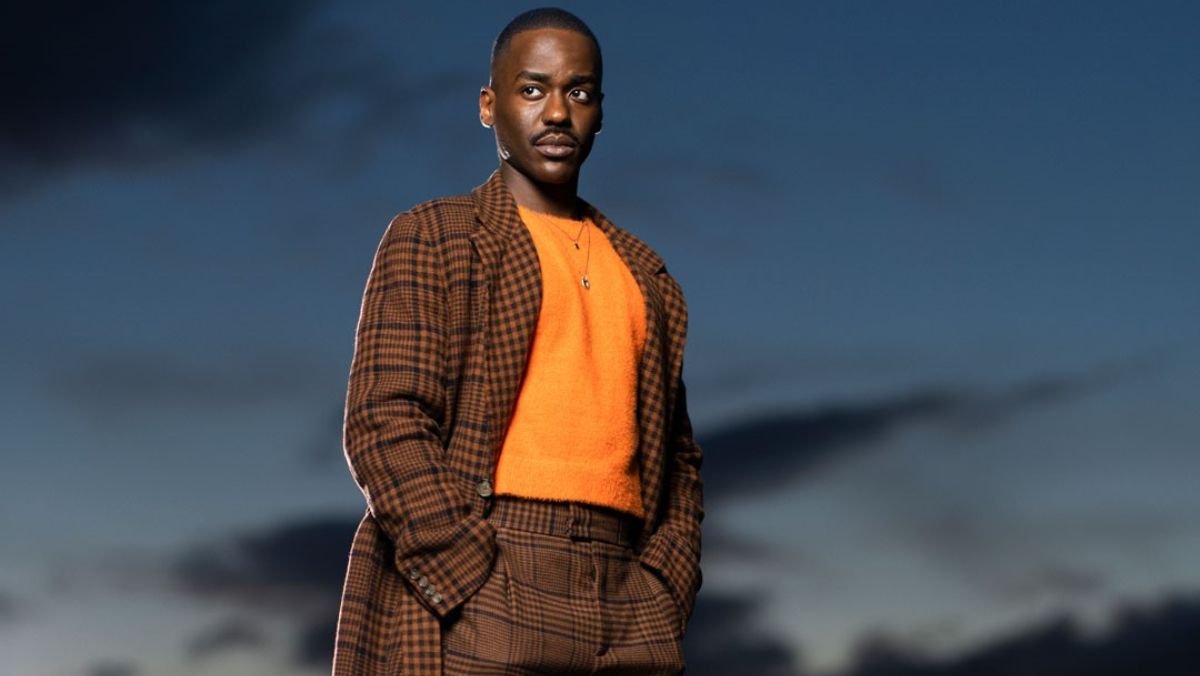 It is not unusual for more than one Doctor to link up. Time-traveling is strange business, after all. And it seems that the latest iteration of The Doctor will meet the original in some way. In his GQ Man of the Year acceptance speech, Gatwa revealed that the Fifteenth Doctor will share a scene with the First Doctor. He doesn't give any more specifics but we can assume this will happen sometime in the first season. While William Hartnell died nearly 50 years ago, David Bradley has been playing recent portrayals of the First Doctor. However, it seems Doctor Who will use footage of Hartnell alongside Gatwa's Doctor. Interesting.
Lenny Rush is also joining the cast as Morris. Interestingly, Russell T Davies refers to him as a member of the TARDIS team, a phrase typically associated with companions. It is not fully clear if he will travel with the Doctor for more than an adventure or two versus being a full-time companion like Ruby Sunday. Perhaps he will be more like a Mickey Smith who hangs around for a bit and then decides to do other things. Either way, we are excited to see him!
Doctor Who season 1 (still gotta get used to that) will also bring Bonnie Langford back as Mel Bush. She traveled with the Sixth and Seventh Doctors before returning many years later, making a brief cameo in the Thirteenth Doctor's final episode. Now, she will come back for a full on adventure.
There are quite a few mysterious new faces to this franchise. Drag Race's Jinkx Monsoon will portray the Doctor's "most powerful enemy yet."
After taking one look at this character, we would let them take complete control of our lives. The statement about Monsoon's character being a major baddie is very similar to what showrunner Russell T Davies said about Neil Patrick Harris' character set to appear in the anniversary specials. Could this be the same character after a regeneration? Maybe. Or perhaps it is the Rani coming back to play again. Who knows.
Jonathan Groff will also appear in the upcoming season of Doctor Who. Most of us Americans know him best as Hamilton's King George III. He certainly can give us a ton of humorous drama. The details about his character are unknown at this time outside of him playing a "key role" in the narrative. But we do know that it will be a historical episode based on this first look photo.
Anita Dobson and Michelle Greenridge will also appear this season as well in undisclosed roles along with Aneurin Barnard as a character named Roger ap Gwilliam. Indira Varma, who made a previous guest appearance in Torchwood, is starring as the Duchess.
We don't know a lot about those new named characters yet, but the answers will eventually come. It seems this season of Doctor Who is going to be a campy good time based off of these guest stars.
Another familiar face that we see again is Jemma Redgrave's Kate Stewart. The leader of the UK's UNIT branch and daughter of the Brigadier promises some more fun with the Fifteenth Doctor. We cannot wait to get more information about Doctor Who's fourteenth season. Until then we will patiently wait for a trailer to really see Fifteen and Ruby in action.
Originally published on May 8, 2023.