It's been two years since Doctor Strange hit theaters in 2016, but aside from the character's appearances in Thor: Ragnarok and Avengers: Infinity War, we've been left wondering about a proper sequel for the Sorcerer Supreme. It looks like it's on the way! According to The Hollywood Reporter, original director Scott Derrickson is returning to helm the film. Benedict Cumberbatch will also return as the good doctor, and it appears that so will Benedict Wong and Rachel McAdams. There's no script yet, but it's reported a a search for a writer is underway.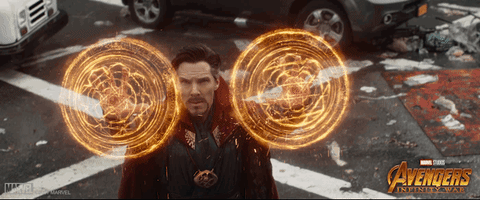 What can fans expect from a second installment? With decades of Stephen Strange comics, they have plenty of source material to draw from, but an obvious choice would be to address the emergence of Baron Mordo (Chiwetel Ejiofor) as Strange's new big bad. Another thing comic book fans would probably love to see is the appearance of Clea. The platinum blonde sorceress has long been Stephen Strange's love interest, as well as his pupil in the mystic arts. Depending on the story, she is sometimes even the ruler of the Dark Dimension where the first film's villain Dormammu comes from.
Another villain fans really want to see make it on the big screen is Nightmare. Nightmare rules the Dream Dimension; that makes him a particularly good fit for Derrickson, who made his name making horror films like Sinister. Could the Marvel Cinematic Universe be getting its own surreal (and more family friendly) version of the dreamscapes from the A Nightmare on Elm Street films? We think that would be pretty darn cool.
Images: Marvel Studios / Marvel Comics