Last December, we ended the debate once and for all— Die Hard is a Christmas movie. After all, it's a story about the season's classic themes: family, the perils of greed, and the greatest gift of all… killing your enemies. That's why later this year, 20th Century Fox will honor the beloved action film's 30th anniversary with a special holiday-themed Blu-ray release. And for anyone in attendance at this year's San Diego Comic-Con, it will truly be Christmas in July. Not only will they they be the first fans who get to order it, they'll also get to unwrap special holiday cards featuring our favorite characters, quotes, and moments from the movie. And we have your exclusive first look at the whole package.
Only fans at Comic-Con who stop by Fox's booth (#4229) and pre-order the upcoming special Die Hard 30th Anniversary Holiday Blu-ray, decorated like a festive Christmas sweater, will also be gifted postcards from the movie that pay tribute to the most wonderful time of the year. Granted, they might ruin your holiday spirit, because you won't want to give them away.
But if you do feel like being generous this December, they include the perfect message for your favorite cowboy.
There are also two options if you'd like to let your employees know the Nakatomi Corporation is thinking of them this year. They feature perfect touches for any true Die Hard diehard.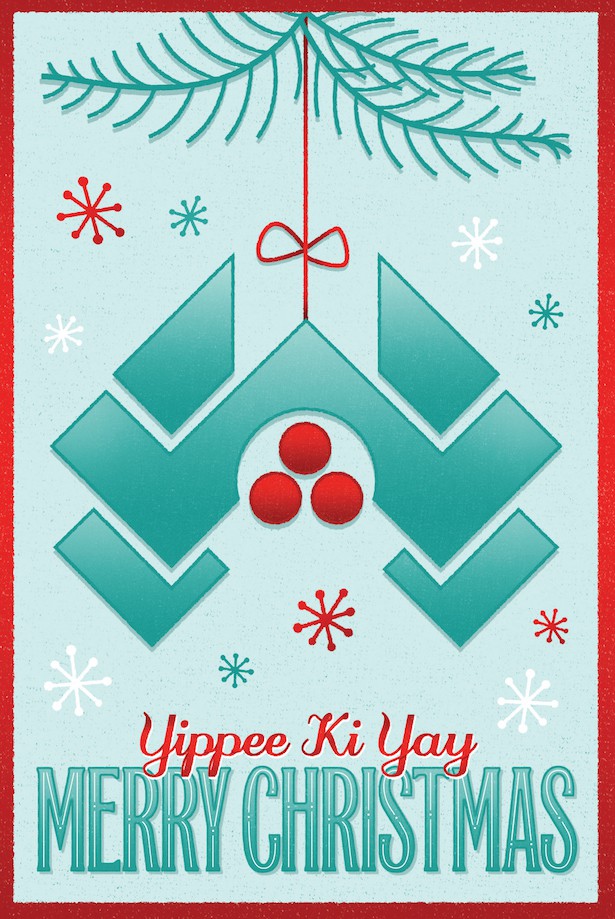 If you're looking for something a little more traditional, you can always go with a classic glass ornament decoration, which shows our favorite barefoot cop swinging by for Christmas dinner.
Even if you don't pre-order the Blu-ray (which hits stores on Sept. 25) you'll get a card featuring the film's best quote just for stopping by the booth.
Die Hard might not be the most traditional holiday film, but it still captures the spirit of the season, and that's why it deserves its very own yuletide cards. Nothing says "Merry Christmas" quite like "Yippee Ki Yay."
Which one of these cards would you want to get in the mail this Christmas? Gift us your answer in the comments below.
Images: 20th Century Fox