There are some TV shows that remain appointment viewing for audiences, even in our streaming world. One of those shows is Dancing with the Stars. It's a pretty simple concept: pair a celebrity (who typically isn't a dancer in any fashion) with a professional ballroom dancer in a weekly competitive format. Judges judge, voters vote, and there's a champion left standing. This formula obviously works considering the show has been on since 2005 and is currently in its thirtieth season. There have been a ton of themes in that time but its recent horror dance week takes the cake.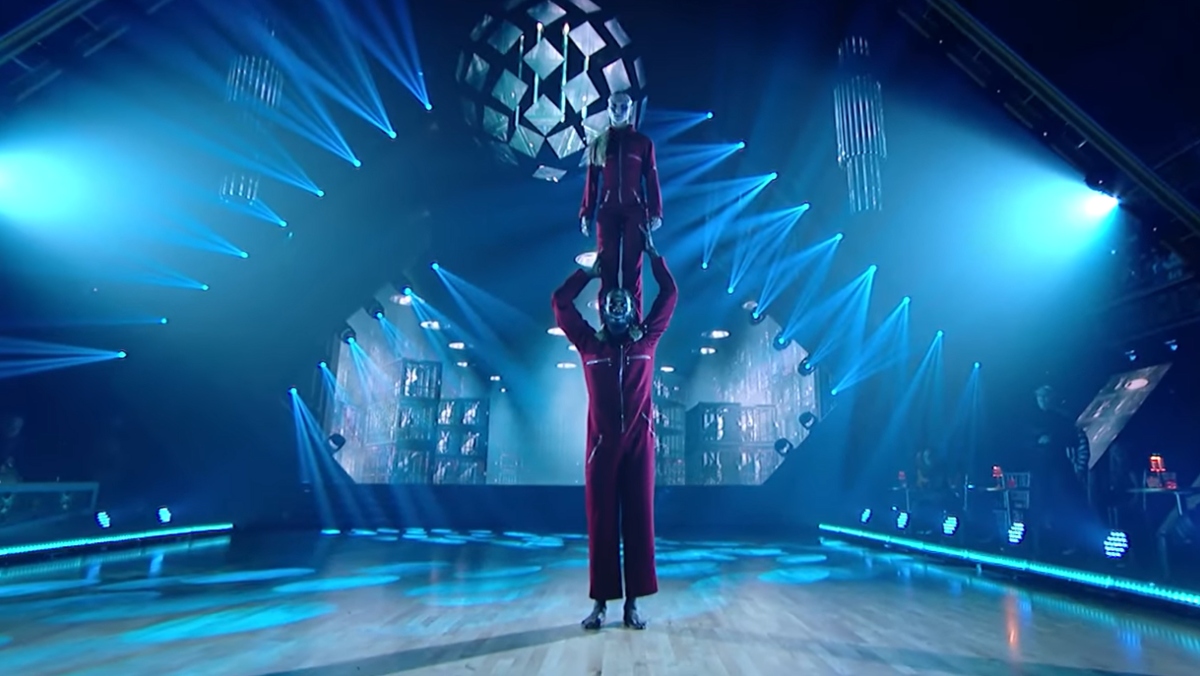 Dancing with the Stars
The dancers and their celeb partners leaned all the way into it, using some of our fave horror flicks for inspiration. For instance, NBA player (and Teyana Taylor's husband) Iman Shumpert and his much-shorter partner Daniella Karagach did a contemporary dance piece to Luniz's "I Got Five On It."
Of course, it was the song's "Tethered Remix" made popular in Jordan Peele's Us. Shumpert and Daniella's horror dance routine includes them wearing the red jumpsuits and moving in a flexible yet stilted way, much like the tethered do in the film. The creepiness of this song and the white bunnies in cages make this routine a horror dance classic.
Wrestler The Miz brought Pinhead to life doing the Paso Doble to RAIGN's cover of "Wicked Game" with his dance partner Witney Carson. Hellraiser fans know Pinhead gives looks and they capture it well, clad in black leather with a cold, stoic expression on their faces. And yes, nothing says horror romance like breaking each other's necks at the end.
And, there's singer and actress Jojo Siwa, who is beloved by many kids across America. Jojo and her woman partner (!!!) Jenna Johnson did a fun horror dance jazz number to District 78 ft. Patrice Covington's "Anything Goes." The red balloon is an instant giveaway to what franchise they are using. Siwa's Pennywise is both cute and rather disturbing but wow do they make one hell of a dance squad.
There were other performances among these, including a Saw one. Of course, all three of these dance couples made it to the next round! It's always cool when two worlds combine and anytime anything crosses with horror, it's usually a good time.