There's nothing quite like opening a new box of crayons. The waxy smell, the sense of excitement at all the creations to come, the feeling of soft paper on your fingertips. It's one of the happiest moments for any child. But for some kids there's a caveat: most boxes don't contain colors that reflect their own skin.
But Crayola is here to change that. The crayon company will release a box called "Colors of the World," which is reflective of skin tones from across the globe. They teamed with Victor Casale, CEO of MOB Beauty, to create the colors, which represent 40 global skin tones, and includes rose, almond, and golden undertones.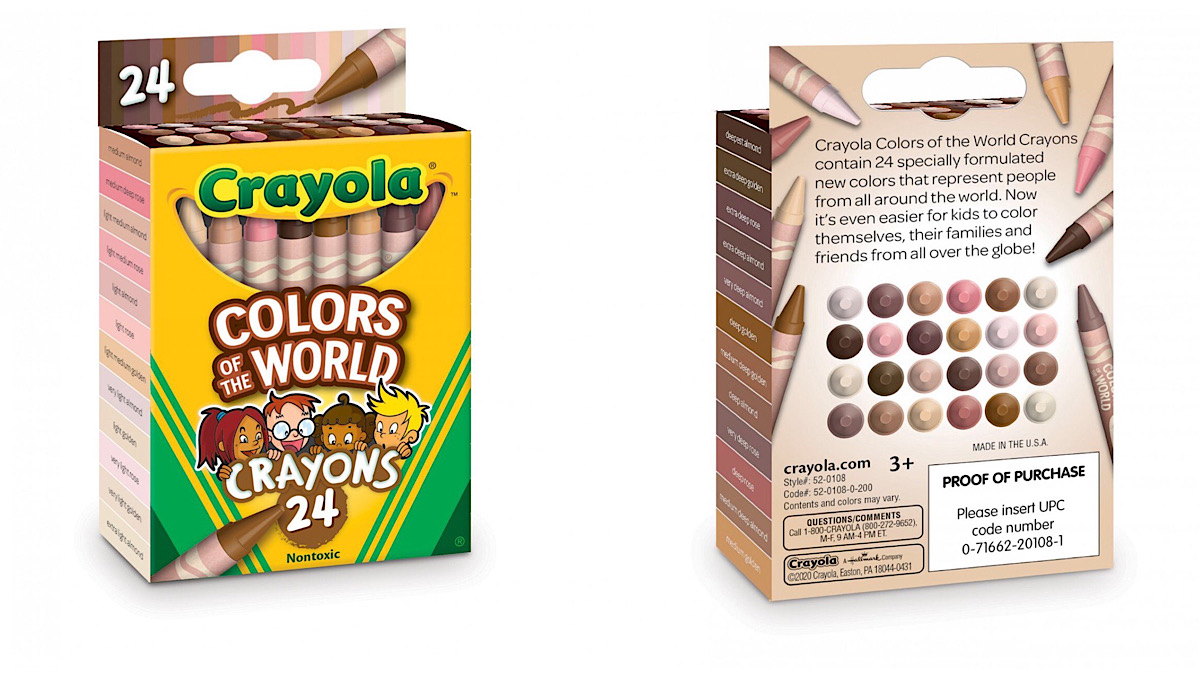 Crayola
"Inclusivity should be accessible for all ages and a discussion about diversity should be encouraged in order to foster a sense of belonging," Casale told Good Morning America about the project. "Whether at home or in a classroom this collection gives children a greater opportunity to accurately represent themselves through creativity and self-expression."
Crayola used real people to test the colors, and started with the lightest and darkest hues as a guide point. All in all, it took about three months to figure out the color palette.
The crayons come wrapped in a gradient skin-tone label, with the color name in English, Spanish, and French.
Crayola
There's no official release date for the "Colors of the World" crayon box, although you can submit your name and email to the Crayola website to receive alerts. According to GMA, there are plans for a presale on Walmart.com that will feature all 24 skin-tone crayons, plus four hair color and four eye color crayons as well.
We love that Crayola is taking this initiative to be more inclusive. No kid should feel like they can't open up a box of crayons and create art in their likeness. Now, children around the world will have that opportunity.
Featured Image: Crayola