Buffy the Vampire Slayer has left its long time home at Dark Horse Comics this year, and will be re-launching in 2019 from BOOM! Studios. Naturally, fans have been wondering if it would follow the official "seasons" 8-12 that Dark Horse and Joss Whedon produced over the past decade, and the answer is no. It's just been revealed that while Whedon will indeed be involved, BOOM! Studios' Buffy will be a reboot of the original concept, except with Buffy Summers, Willow, Xander and Giles going to Sunnydale High in the present, not in the '90s.
Last week we announced we'd be doing new #Buffy the Vampire Slayer comics, and today we're revealing the creative team: writer @whoajordie and artist @Danmora_c! pic.twitter.com/J3OIlpszY5

— BOOM! Studios (@boomstudios) October 5, 2018
Comic Book Resources has announced the creative team of writer Jordie Bellaire and artist Dan Mora, who will be working with Buffy Summers' creator and story consultant Joss Whedon to reboot the entire Buffy concept from day one. Artist Matthew Taylor is providing the series' main cover, with Kevin Wada, Royal Dunlap, Becca Carey and Jen Bartel illustrating a series of variants. You can read the official synopsis down below:
"This is the Buffy Summers you know, who wants what every average teenager wants: friends at her new school, decent grades, and to escape her imposed destiny as the next in a long line of vampire slayers tasked with defeating the forces of evil. But the Slayer's world looks a lot more like the one outside your window, as this new series brings her into a new era with new challenges, new friends…and a few enemies you might already recognize. The more things change, the more they stay the same, as the Gang – Giles, Willow, Xander, Cordelia and more – faces brand new Big Bads, and a threat lurking beneath the perfectly manicured exterior of Sunnydale High, confirming what every teenager has always known: high school truly is hell. Welcome Back To The Hellmouth For The Very First Time!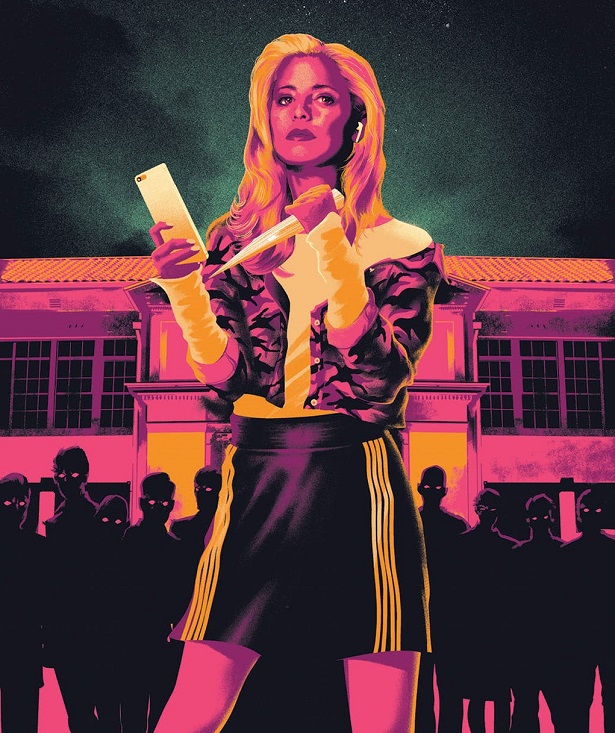 In a statement, Executive Editor Jeanine Schaefer said "The world right now is scarier than it's ever been; placing these characters firmly in 2019, we can use the themes that were so integral to the show — identity, agency, and empathy — to examine our world and the heroes and monsters that lurk inside all of us…and punch those monsters right in the face."
So what does this mean for the Buffy property in the larger sense? Well, for starters, since this is a reboot in the traditional manner, don't expect the upcoming television reboot to be the same thing. New series executive producer  Monica Owusu-Breen has strongly hinted that her Buffy will be a continuation of the continuity in the original series, and not "Buffy Summers 2.0," which is what this comic seems to be. It's doubtful that BOOM! would be doing a straight-up reboot if the same exact thing were being planned for television.But a complete reboot, even just in comics, provides a lot of possibilities. Being a teenager in 2019 is very different in many ways than it was just twenty years ago. The classic episode "Earshot," which aired in 1999, had to be delayed because it reminded people far too much of the-then recent school shooting at Columbine High School. But today, such shootings are sadly far too common. How do you treat the "high school is hell" metaphor in a world where high school is a really dangerous place to be with real world monsters? And on a lighter note, just how many followers on Instagram would Cordelia Chase have in 2019?? There is a lot of room to explore here.What do you think of Buffy and the Scoobies reimagined for 2019? Be sure to let us know your thoughts down below in the comments.
Images: BOOM! Studios / Twentieth Century Fox