The 92nd Academy Awards treated director Bong Joon-ho and his latest feature film Parasite to four Oscars: one for International Feature Film, one for Original Screenplay, one for Directing, and—most thrillingly—the top honor of Best Picture. AMPAS (and many of us at home) may concede that Parasite was the best movie of 2019, but is it the best movie Bong has ever directed? That's a much tougher question.
To be sure, Bong Joon-ho has helmed a number of excellent films to date—comedies, dramas, mysteries, sci-fi thrillers among them. If you haven't yet familiarized yourself with Bong's library of wonder, we've got you covered. Below is a little bit about each of Bong's films and where you can find them to stream or rent!
Magnolia Pictures
Barking Dogs Never Bite
Year: 2000
Director Bong comes out swinging with an ensemble piece that shines when it's at its darkest. This bleakly hilarious comedy centers on a young academic who is driven mad by the barking canines in his apartment complex, and the young woman who begins to investigate the spate of missing dogs in the local area. Setting up Bong's themes of society, marginalization, and surreal explorations of mundanity, Barking Dogs Never Bite is a brilliant but troubling watch. – Rosie Knight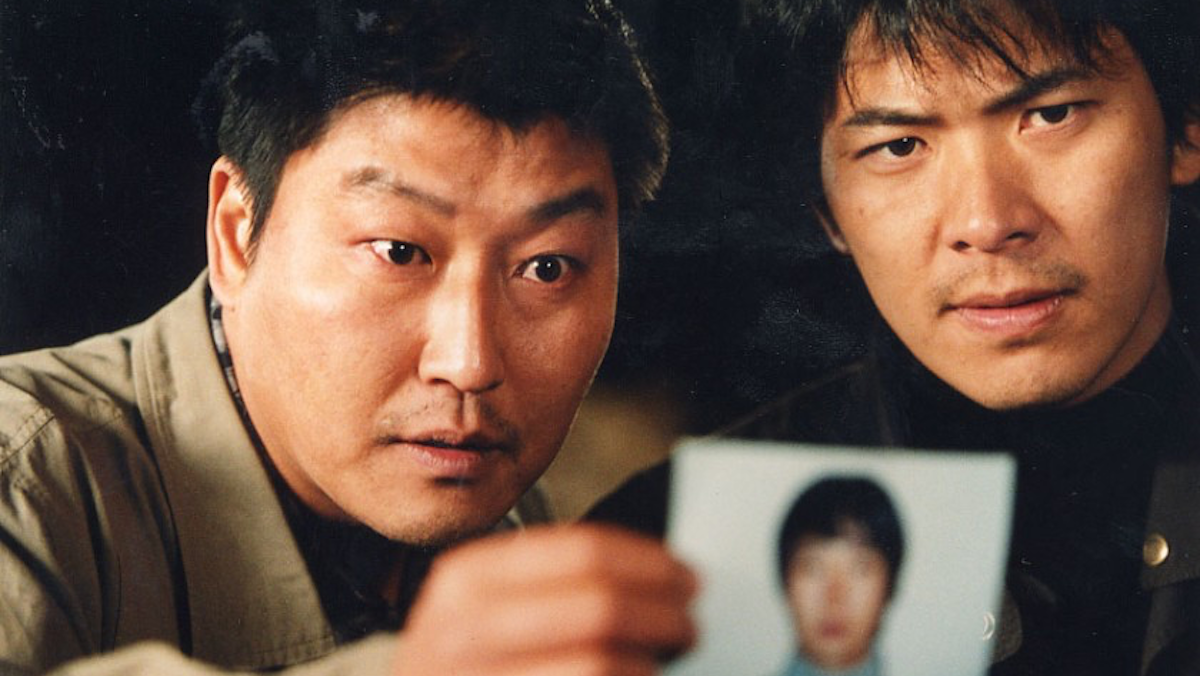 CJ Entertainment/Sidus Pictures
Memories of a Murder
Year: 2003
Where to watch: YouTube (for free, for some reason)
As exciting as it is grim, this detective picture shows off an intimate fascination with every aspect of the investigation: the crime, the suspects, the dreary rural backdrop, and—perhaps most of all—the men trying to solve the mystery. Ranking among the very best of its genre, Memories of a Murder keeps us on our toes, challenging our theories (and allegiances) with every scene. – Mica Arbeiter
Showbox Entertainment
The Host
Year: 2006
Where to watch: iTunes, Shudder
This spectacular monster movie made waves when it debuted in '06, making Director Bong a truly international name. Starring Parasite's Song Kang-ho, the film follows a father trying to save his daughter after she's taken by a massive aquatic monster on the shores of the Han River. Like every Bong Joon-ho movie, there's a deep level of social and environmental commentary alongside the awesome adventure and sci-fi scares. – Rosie Knight
Tokyo!
Liberation Entertainment
Year: 2008
Where to watch: Amazon Prime
Director Bong's moving entry into this anthology film is a meditation on loneliness and how people can get left behind by society. "Shaking Tokyo" centers on the life of an isolated man whose only connection to the outside world is his phone and the pizzas he orders with it each Saturday. His life is changed when he meets a new delivery person and begins to consider opportunities outside of his pizza box-filled apartment. Short, sweet, and ultimately heart-wrenching, this is a great glimpse into the mind of Bong Joon-ho. – Rosie Knight
Mother
CJ Entertainment
Where to watch: iTunes
Year: 2009
RADiUS-TWC
Snowpiercer
Year: 2013
Where to watch: Netflix
On the off chance that Mother and Parasite and The Host are just a bit too tame for you—and if that's the case, I fear you deeply—Snowpiercer is the nutso sci-fi thriller that you crave. The set-up: a mile-long circumnavigational train houses all of human civilization after the world has been overtaken by a new Ice Age. Within, class warfare (and absolute mayhem) rage. Bong Joon-ho's first exploit in English-language filmmaking certainly feels like a departure for the director, but maintains the usual cleverness, probing atmosphere, and humanity of his oeuvre. – Mica Arbeiter
Netflix
Okja
Year: 2017
Where to watch: Netflix
My personal favorite of Bong Joon-ho's movies, and probably the most sentimental, is a story about a resolute young girl who sets out to save the life of her best friend: a "super pig" destined for slaughter. Though Okja is brazen enough to showcase fields of innocent, intelligent ungulates primed for death—not to mention a psychopathic Jake Gyllenhaal torturing the eponymous swine—its soft heart allows for a lovely tale of unconditional friendship. (Plus, Mija is an action hero for the ages.) – Mica Arbeiter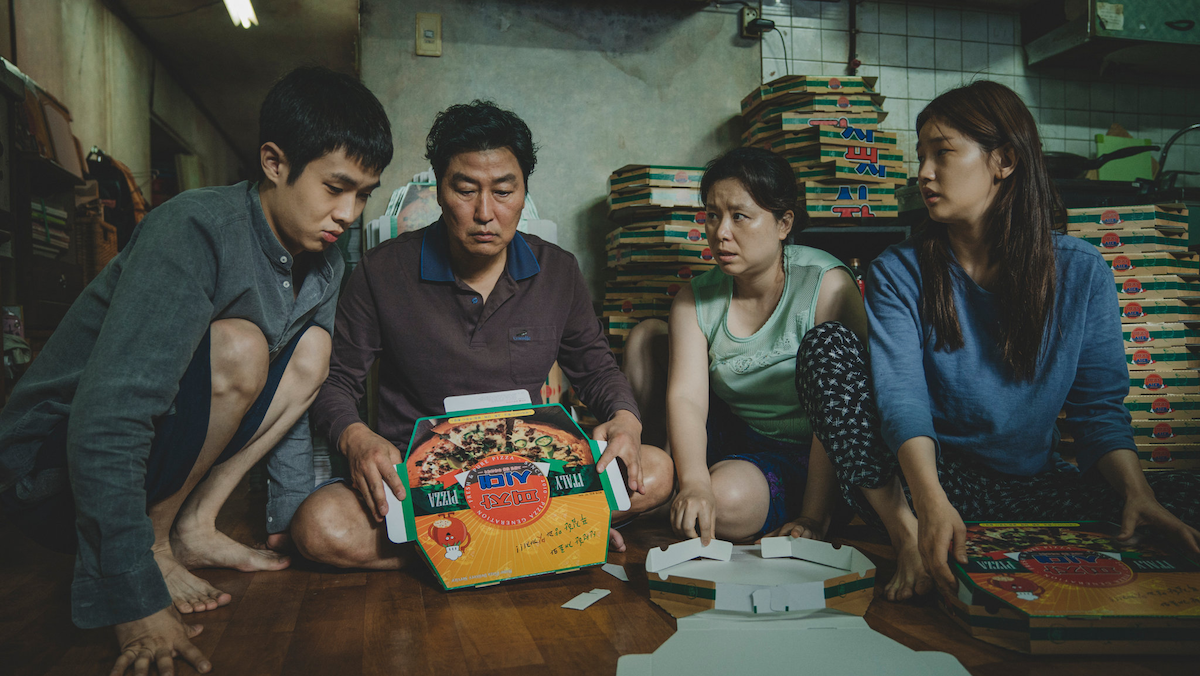 CJ Entertainment
Parasite
Year: 2019
Where to watch: iTunes, YouTube, and in theaters!
The movie of the year, according to the Academy and virtually everyone who has texted me in the past 72 hours. On the one hand, Parasite is a profound investigation of how money, whether you have it or not, sinks its talons into every aspect of your life. On the other, it is a veritable thrill-ride, with breathtaking set pieces and unexpected turns. Could it be the most fun movie Bong Joon-ho has thus far directed? That's a tough call, but a distinct possibility. – Mica Arbeiter
Featured Image: CJ Entertainment/Sidus Pictures