Welcome to our The Best Things Streaming column. Each month we highlight the best of what's hitting your fave streaming channel. Summer has arrived and Hulu is bringing a whole bunch of nostalgia-inducing movies to viewers this August. From rom-coms to horror standouts, B-Movies to blockbusters, and even a sprinkling of new indie flicks that will delight and surprise.
08/01: Child's Play
There's a smorgasbord of solid '80s horror here so I've programmed you a little triple bill. Start off with Child's Play; the chilling tale of a doll possessed by a serial killer via magic is still as scary and hilarious as it was when it was first released. Brad Dourif voices one of horror's most unexpected icons here as he terrorizes a small child into potentially becoming his new vessel!
08/01: Hellraiser
Entertainment Film Distributors
Next up is Hellraiser. Clive Barker's brilliant and brutal masterpiece focuses on a mystical puzzle box that opens a world of both pain and pleasure for anyone who dares to open it. If you've never watched this masterwork of practical horror then you're in for a treat as a young girl has to deal with the ramifications of her step-mother's murderous passion and the hell it wreaks.
08/01: My Bloody Valentine
Finish off your genre triple-bill with the '81 classic My Bloody Valentine. A super scary slasher about a mining disaster, a masked killer, and the teens who face his wrath; this is an exceedingly fun watch that will satisfy both your nostalgia and bloodlust!
08/01: Four Weddings and a Funeral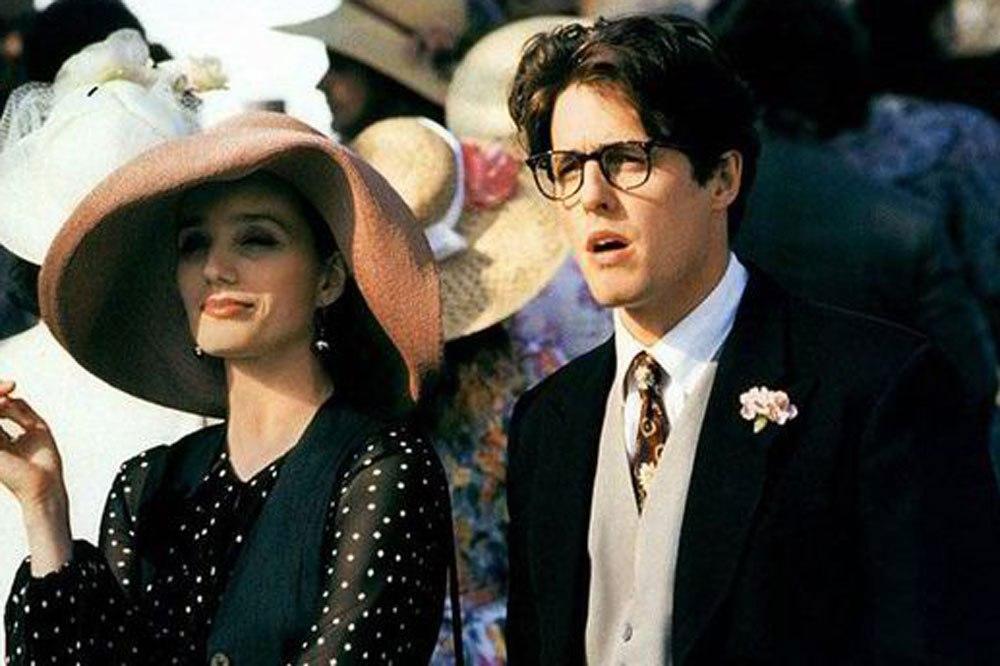 Rank Film Distributors
If all of that horror has gotten a little gory then double up on some charming rom-com action starting with Four Weddings and a Funeral. This beloved British comedy made people everywhere fall in love with Hugh Grant and director Richard Curtis' sweet and fancy films about rich Brits and their romantic adventures.
08/01: My Best Friend's Wedding
TriStar Pictures
Sometimes four weddings just isn't enough, but luckily Hulu also has this Julia Roberts starring-smash. This surprisingly thoughtful and funny flick follows a young woman who is desperate to sabotage the titular nuptials. Playing on the fear of loneliness, the pressure to find love before 30, and featuring Roberts in an unusually villainous role this is a sweetly subversive twist on the classic rom-com!
Cartoon Network
Lionsgate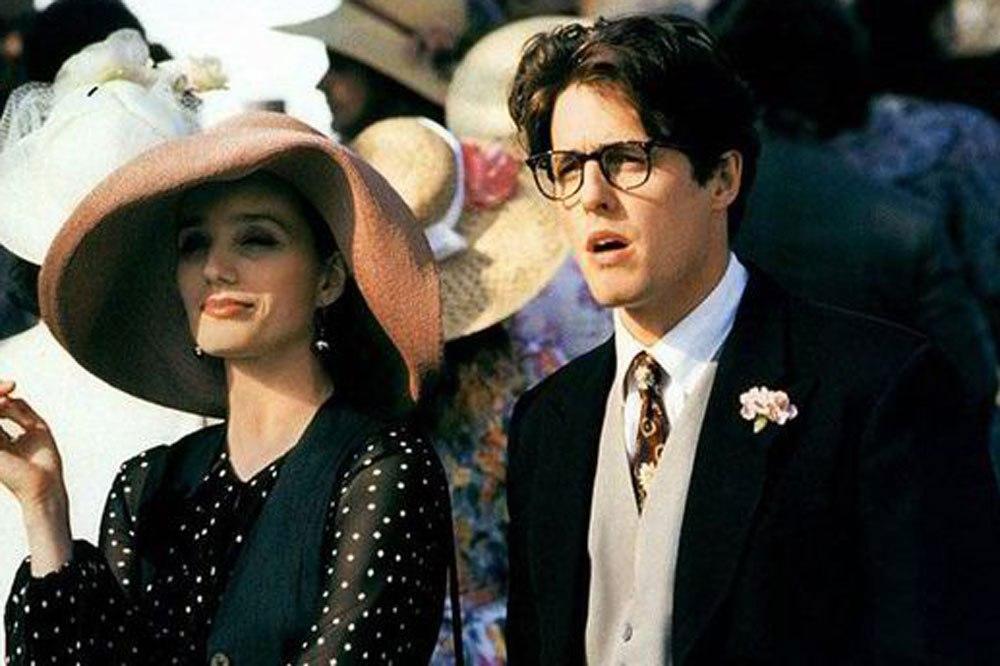 Rank Films
United Artists
Warner Bros.
Columbia Pictures
Lionsgate
20th Century Fox
Paramount Pictures
Paramount Pictures
Paramount Pictures
Paramount Pictures
Paramount Pictures
Roadside Attractions
Sony Pictures
08/01
UniKitty: Complete Season 2B (Cartoon Network)
71 (2015)
3:10 to Yuma (2007)
A Perfect Murder (1998)
Child's Play (1988)
City Slickers (1991)
City Slickers 2: The Legend of Curly's Gold (1994)
Death At A Funeral (2010)
Four Weddings and a Funeral (1994)
Hellraiser (1987)
The Last Stand (2013)
Legend Of The Guardians: The Owls Of Ga'Hoole (2010)
My Best Friend's Wedding (1997)
My Bloody Valentine (1981)
Safe (2012)
Star Trek II: The Wrath of Khan (1982)
Sleeping with the Enemy (1991)
Star Trek III: The Search for Spock (1984)
The Saint (1997)
Star Trek V: The Final Frontier (1989)
Up in the Air (2009)
Star Trek VI: The Undiscovered Country (1991)
Ultraviolet (2006)
Star Trek: Insurrection (1998)
Top Gun (1986)
Star Trek: The Motion Picture (1979)
08/03
Dora and the Lost City of Gold (2019)
Ordinary Love (2019)
08/06
The Peanut Butter Falcon (2019)
Slay the Dragon (2020)
08/10
Hard Night Falling (2019)
Lucky Day (2019)
08/11
Alive And Kicking (2016)
08/12
Smile Down the Runway: Season 1, Episodes 1-12 (Funimation)
08/15
Bake You Rich: Complete Season 1 (Food Network)
Chopped: Complete Season 40 & 41 (Food Network)
Murder in Paradise: Complete Season 1 (ID)
Say Yes to the Dress: Complete Season 17 (TLC)
Sword Art Online: Alicization: Complete Season 1 (Aniplex)
Worst Bakers in America: Complete Season 1 (Food Network)
08/16
Behind You (2020)
08/18
The Cup (2012)
08/20
Daffodils (2020)
08/23
Blindspot: Complete Season 5 (NBC)
08/24
The Roads Not Taken (2020)
08/28
The Binge (2020)
08/31
Casino Royale (2006)
Primal (2019)
Quantum of Solace (2008)