Avengers: Endgame was a delightful mix of the highest highs and lowest lows of the entire Marvel Cinematic Universe. If you're looking for character analysis, plot explainers, poignant reviews, and more, click elsewhere! Before we go any further, here is a friendly spoiler warning.
<— Beware of spoilers! —>
One of the most heart-wrenching sequences in Endgame was Tony Stark's funeral. It was a fitting tribute for the hero who kickstarted the MCU, and through the many, many tears I shed over this scene, I was able to compile a piece about the only thing that truly matters: FUNERAL FASHION. This is a ranking of the top ten best outfits on display at Tony Stark's funeral.
10. Nick Fury, black turtleneck/leather duster
Fury's funeral getup is basically what he wears all the time: a long black duster with a black turtleneck. It's his signature look, and it's appropriate everywhere – especially at a funeral for the first hero he tried to recruit to the Avengers Initiative.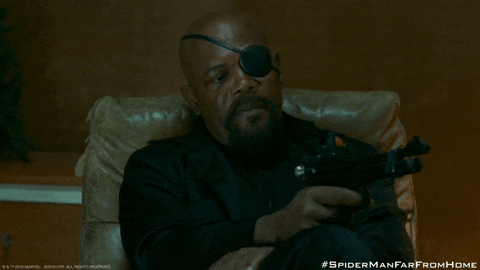 9. Harley, black suit
If you're wondering, who was that other kid at Iron Man's funeral – it's Harley (Ty Simpkins)! The kid from Iron Man 3! All of Tony's children, both biological and adopted, came together to honor their fallen dad. Harley looks clean cut and all grown up in a nice, fitted black suit. Plus, legally I have to shout out Iron Man 3 whenever possible.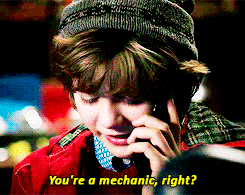 8. Hank Pym, black sweater vest under black suit and sunglasses
Dr. Pym is looking slick and like your cool grandpa, rocking a nice looking woolly sweater vest and sunglasses. Hank Pym has funeral swag.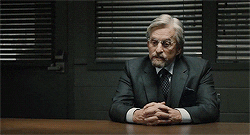 7. Laura Barton, long sleeved dress with metallic accents
I was delighted to see Linda Cardellini get more screen time in Avengers: Endgame, and her mourning garb fits her like a glove and has some neat, metallic looking beading that, now that I think about it, might be a purposeful nod to Iron Man.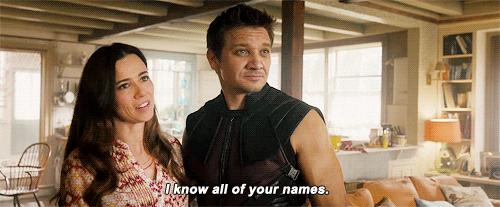 6. Maria Hill, black bomber jacket with turtleneck dress
Modeling this look after her mentor, Nick, is baller. Was it a coincidence? Or did they decide to coordinate? Either way, Maria's leather bomber jacket is super cool, and I would wear that out. No disrespect, Tony. Good fashion is good fashion.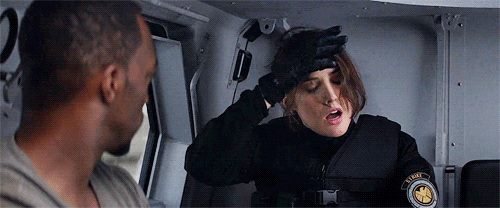 5. Thor, black suit with black shirt and tie
Thor looks like he borrowed Loki's all black goth boy band suit from the beginning of Thor: Ragnarok, and you know what? He pulls it off. Both Asgard brothers look beautiful in black on black. Thor went through some shit in between Infinity War and the end of Endgame, he gets to be a little emo. And he looks damn good doing it.
4. Shuri and Okoye, slit dresses with silver accents
Wakanda is nothing if not fashionable AND practical. Shuri and Okoye are both sporting black dresses with cutouts and silver accents/jewelry. It's a breath of fresh air amidst the heaviness of everyone else's traditional sheaths and suits. Good looks, ladies!
3. Carol Danvers, black suit OR jumpsuit
First of all, Carol's short haircut is incredible. Secondly, upon two viewings, I couldn't tell if this was a jacket/pant combo or a dope jumpsuit. Either way, she looks amazing and powerful. 10/10. 2. Morgan Stark, black dress with Peter Pan collar
Can we talk about Morgan Stark? She's so precious and cute. She's far too young to be losing her dad, but her outfit is on point.
1. Pepper Potts, black sheath dress with boatneck collar
In my opinion, Pepper is the Jackie Kennedy of the MCU. I believe in my heart of hearts that she went big with Tony's funeral. There was probably a big parade in his honor for the public, and lots of flowers and wreaths laid at Stark Industries. Pepper then had the small gathering we saw with all of Tony's friends and family, and she pulled it all off with immense class and style. This level of class is on display in her high necked, black sheath dress at Tony's funeral. Deepest sympathies to you, Pepp. And hat's off to your style, always. I wonder if GOOP exists in the MCU?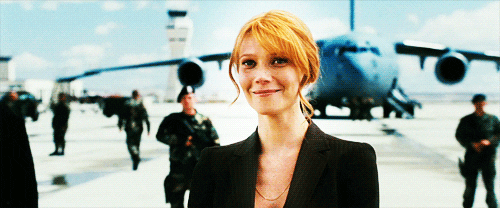 What do you folks think? Who had the best funeral look? After you're done wiping away your tears, let us know in the comments below!
Images: Marvel Studios