Actress Arleen Sorkin, the original voice of Harley Quinn on Batman: The Animated Series, has passed away at age 67. The sad news was confirmed by The Hollywood Reporter. Sorkin reprised her role in The New Batman Adventures, Batman Beyond: Return of the Joker, Justice League, and the DC Universe Online game, as well as the first Arkham Asylum game in 2009. Health issues in recent years caused her to retire from the role, replaced by various actresses, including Tara Strong. Mark Hamill, who played Harley's Joker, a.k.a "Mister J," posted a loving tribute to his friend and colleague on social media.
Arleen Sorkin wasn't just the original voice of Harley. She was the actual inspiration for the character. Sorkin played the character of Calliope Jones in the daytime soap opera Days of Our Lives from 1984-1990. (In the series, she played opposite future Q from Star Trek, John de Lancie.) Sorkin was an old college friend of Batman: The Animated Series producer and writer Paul Dini. One day, while home sick, he watched an episode of her show. In the episode, she was playing a Harlequin character in a fantasy sequence and inspiration struck for Dini.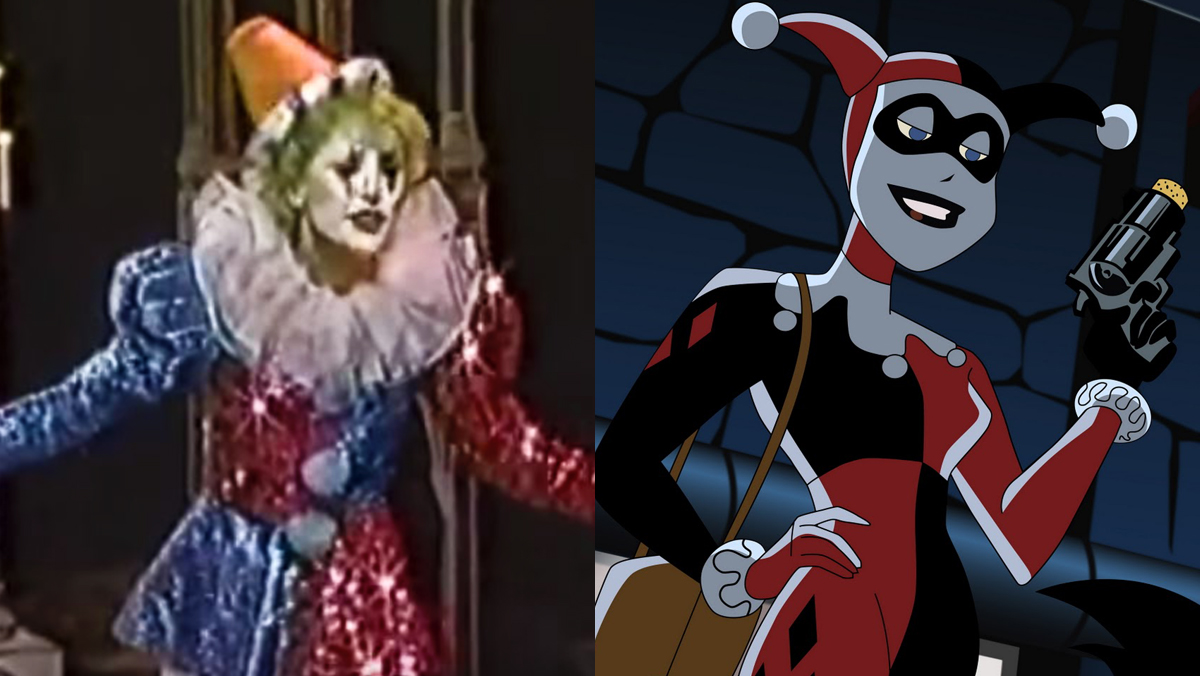 That character inspired Harley Quinn, who they intended to appear in just one episode of Batman: TAS, "Joker's Favor." When it came time to produce the episode, he asked Sorkin to voice her. They quickly realized Joker's intended as a one-off girlfriend was too good for one episode. Harley Quinn became one of the breakout characters of the series. And, arguably, the most popular DC character to debut outside of the actual comics. They finally expanded her origin story in the 1999 episode "Mad Love," which revealed she was once Dr. Harleen Quinzel, a psychologist at Arkham Asylum assigned to the Joker. Without a doubt, Harley's real name Harleen was also an homage to Arleen.
Because of her memorable voice and characterization, Harley Quinn is one of the most popular characters in the entire DC pantheon. She now has several solo comics, her own animated series, and has been portrayed on film by Margot Robbie and soon Lady Gaga in Joker: Folie à Deux. An anime Suicide Squad series has been greenlit which will focus on Harley Quinn. None of these things would exist if not for Sorkin's iconic take on the deranged clown girl with the thick Brooklyn accent. Arleen Sorkin is survived by her husband and two children.