What's the only thing better than finding a genie? Finding a genie with pizazz—the kind who really knows how to make your wishes pop, like Will Smith does in a new clip from Disney's upcoming live-action Aladdin. He sings and dances his way into the city of Agrabah, introducing an insecure "Prince Ali" and his menagerie to the masses and the Princess.
Watch Will Smith perform "Prince Ali" in this new clip from #Aladdin! pic.twitter.com/T24OzFl3bf

— IGN (@IGN) May 14, 2019
Before we break down this scene, we just need to take a moment and relish in the pure joy that is the Sultan's beard, our new favorite character. (Yas, we mean the beard is our new favorite character.)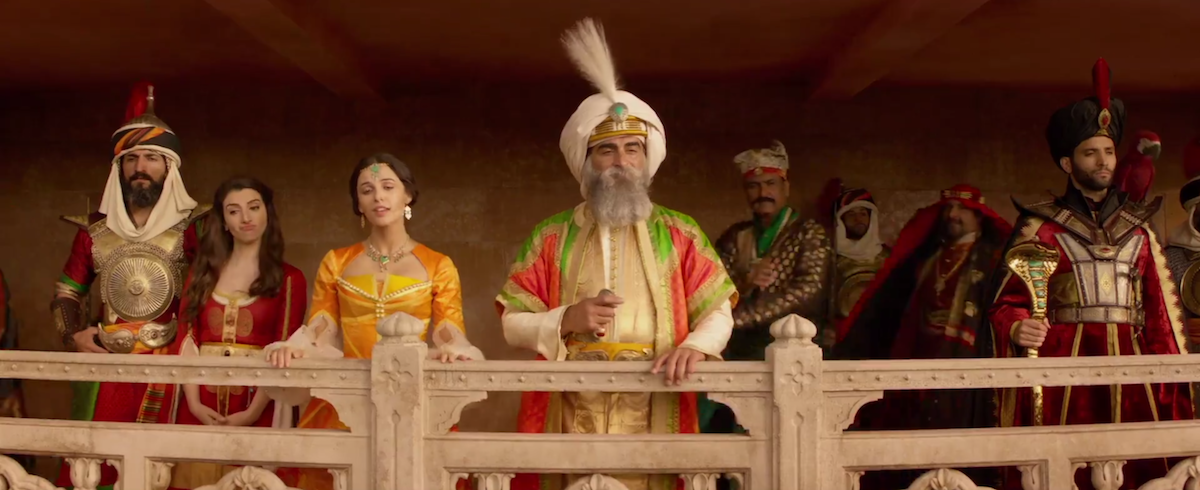 Also, Nasim Pedrad is a national treasure and one of our greatest resources of comedy.
As for the rest of the scene, it feels less like a parade into the city and more like the greatest boxing hype man in the business introducing his boxer before a bout in Las Vegas. That could be because Smith sings the song straight, as opposed to Robin Williams' animated genie who was bouncing around doing different voices, including a parody of the announcers calling the Macy's Thanksgiving Day Parade.
This is the latest sign Smith will try to make the character his own without worrying about replicating Williams' iconic performance. That might disappoint some who wanted to hear Smith do a bunch of impressions, but this seems like a much smarter approach.
One aspect of this scene that 100% reminds us of the original though is the absolute unease of Aladdin sitting atop his elephant, completely unsure of how he should look and act as a prince.
In fairness, if someone announced to the world we had 75 golden camels, we might be a little uncomfortable too.
Disney's live-action Aladdin marches into theaters on May 24.
Images: Disney