American Horror Story has been subverting and shaping horror tropes for the last eight years. Now entering its ninth season, the show is taking on one of the most controversial and coolest horror subgenres with American Horror Story: 1984.
Clearly inspired by slasher movies like Friday the 13th and Sleepaway Camp, this choice is an incredibly fun one. It immediately ignited interest from genre fans as well as opening up the potential to bring some complex, strong women to the small screen. Historically, slasher movies have a reputation as shallow and even exploitative, with huge body counts and morally driven deaths at their center. But something that makes slashers stand apart is the fact that the heroes are usually women. Over the years, slashers have carved out an important and entertaining niche for strong female representation.
View this post on Instagram
American Horror Story has already established itself as a platform for interesting female-led storytelling. Showrunners Ryan Murphy and Brad Falchuk have made sure the female experience is at the center of their show. The original season's exploration of grief and ghosts of all kinds gave us regulars Jessica Lange, Taissa Farmiga, Connie Britton, and Frances Conroy. Many more brilliant women joined thereafter, including Emmy-winning series stalwart Sarah Paulson. As the series moved forward, they've begun to do the work to diversify those experiences, introducing iconic actors like Angela Bassett, Gabourey Sidibe, and Adina Porter.
With a wealth of female talent and decades of Final Girls to take inspiration from, AHS: 1984 could really be onto something special. So just what should slasher fans watch out for when the show hits the screens later this year? Well, with the return of Jamie Lee Curtis as Laurie Strode in last year's record breaking Halloween sequel, it's the perfect time for AHS to deliver some complex and interesting older women. Slasher movies have long played with viewers' expectations when it comes to who they can trust and believe. So, with the influence of films like the aforementioned Friday the 13th, perhaps we might see Jessica Lange in a vengeful mother role, inspired by Jason's own loving mom, Mrs. Voorhees.
Another highlight of the slasher genre is a focus on the survival instincts of strong young women. It defies the concept of the damsel in distress. Despite showcasing plenty of women struggling and suffering, they almost always end with the triumph of a Final Girl over her (usually) male tormenter. With a sterling set of women who could return for the ninth season, AHS could truly offer up something subversive and fresh by focusing on the strength of the women at its core rather than on their suffering. It'll be especially interesting to see if Murphy and Falchuk's tongue-in-cheek take on slashers will be closer to the intelligent meta-satire of Scream or their own more outlandish and silly Scream Queens.
Speaking of Scream, we would love to see Sarah Paulson take on a Sidney Prescott-esque survivor, heralding the next generation of victims through the horrors of a spree killer. There's some great crossover potential here as Emma Roberts–who's been confirmed to return–starred as Sidney's niece in the horribly underrated Scream 4. Another key player is the wonderful Angela Bassett, who's become a staple of the anthology show. The legacy of slasher movies and particularly Final Girls wouldn't exist without the women of Blaxploitation horror, like Scream Blacula Scream and Ganja and Hess. Centering Bassett and Porter (and hopefully a whole bunch more great Black actresses) could be a great way to pay homage to and highlight this oft-forgotten part of slasher history.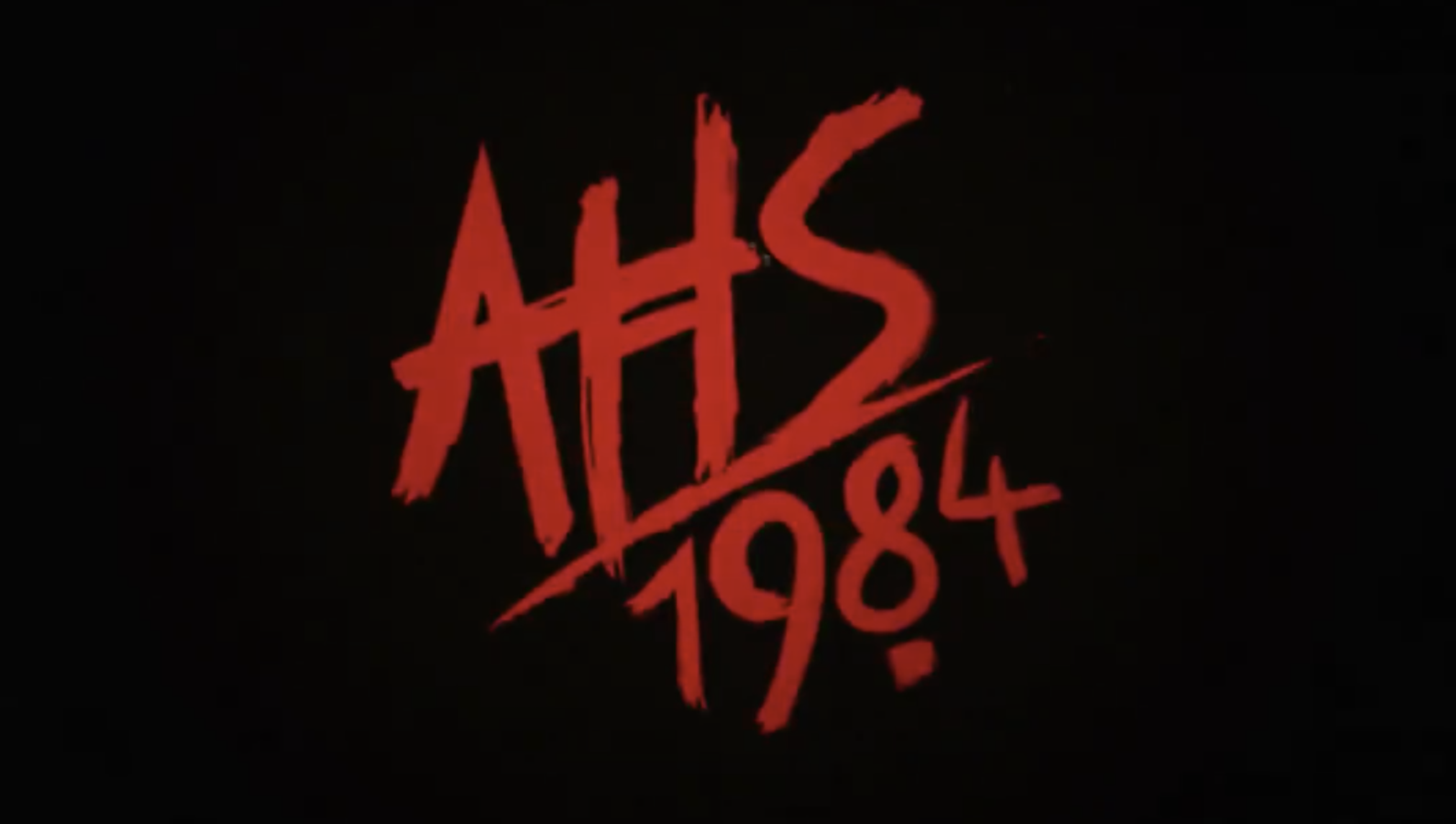 Another way that the series could properly respect its origins would be to hire women to direct the episodes. Not only are there plenty of splendid female horror directors out there, but many women made classic slashers. Some of the most well-known examples are Amy Holden James' Slumber Party Massacre, Rachel Talalay's Freddy's Dead: The Final Nightmare, and Sorority House Massacre by Carol Frank. It would be rad to see those women invited to helm episodes as well as newer talent like Karyn Kusama, Maria Wilson, Jennifer Kent, and Julia Ducournau.
It's worth noting that the real 1984 saw the release of a few very important slashers. These include A Nightmare on Elm Street, Friday the 13th: The Final Chapter, and Silent Night, Deadly Night. Don't be surprised if we see nods to all of the above. We'll have to wait until September to truly discover if the show lives up to the storied genre history it's sampling this season, though… and we cannot wait!