There's been a lot of Max Rebo news this year. While we wait to see if he made it through The Book of Boba Fett alive, fans can at least get their hands on this revealing sculpture. Regal Robot is selling a limited edition replica of Phil Tippett's Max Rebo concept maquette. Adam Savage got his hands on one and showed it off with a full 360-degree view. While it's not the first time he's geeked out about Star Wars props, he can't help but point out the character's "hilariously pendulous ass."
Tom Spina, the founder of Regal Robot, shared details of the artwork with StarWars.com. Originally called Red Ball Jett, George Lucas used this and other sculptures by Phil Tippett to fill out his Star Wars universe. The original concept maquette is in the Lucasfilm Archives. Spina and his team got to digitally scan pieces and then recreate them. Artists hand-painted each one with remarkable attention to detail.
"When they unbox these things, it should feel like they're looking at a prop in a museum display or like they're opening up a crate at the Indiana Jones warehouse," says Spina. Savage definitely has this level of reverence for the craftsmanship in his unboxing video, even if he does giggle about Rebo's rear end. Savage saying, "I can't get enough of his coin slot," is one of the best parts of the video.
While unboxing and studying the Max Rebo figure, Savage also speculates on Rebo's physiology. Though he refers to Rebo's appendages as ears, it turns out those are actually flippers. At Star Wars Celebration Anaheim 2022, Tom Spina shared the news that Tippett had confirmed to him. Pablo Hidalgo speculated about flippers years ago when giving a rundown of how Rebo came to have four appendages. And now the flipper theory is officially confirmed.
As seen in the concept maquette, other concept art, and even on-set photographs, Rebo has two lower legs that he uses to play his organ. Upper and lower appendages were present in action figures and LEGO mini-figures, but it's not the intended design.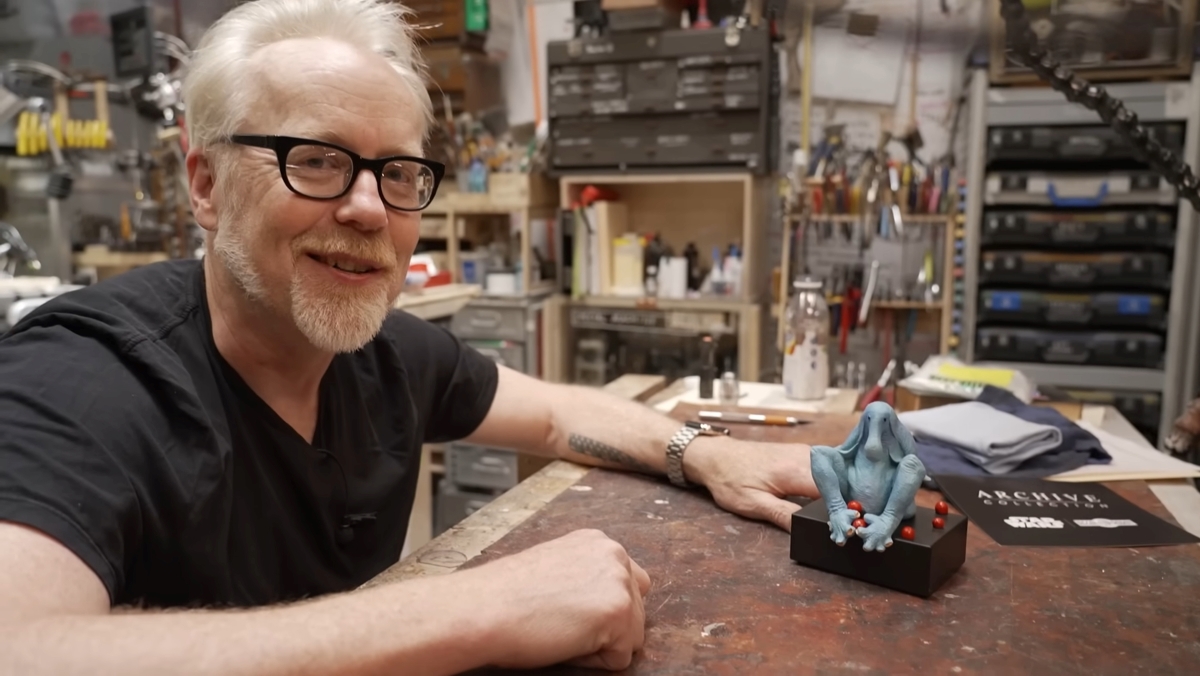 We look forward to more great artwork from Tom Spina and the Regal Robot team, who were also involved with making custom wheelchairs perfect for Comic Con cosplay.
Melissa is Nerdist's science & technology staff writer. She also moderates "science of" panels at conventions and co-hosts Star Warsologies, a podcast about science and Star Wars. Follow her on Twitter @melissatruth.