With most of the country on suggested self-isolation it is the perfect time to get into some new binge watches. Netflix is, of course, a one stop shop for great shows from around the world, and luckily for us they have an incredible collection of Korean, Chinese, and Japanese dramas. Seeing as the world is pretty dark right now, I've come up with a list of my favorite romantic, fantastical, and immersive dramas that are streaming on Netflix right now to distract and delight.
The Untamed
Netflix, Tencent Video
Where to begin with the wonders of The Untamed? This gorgeous Chinese series centers on a young warrior who's killed and resurrected to wreak vengeance on the cruel family of a bullied young man. It just so happens that he's brought back to life in the same lifetime as his beautiful soulmate, who thinks that his deceased partner is still dead. Tonally, The Untamed sits somewhere between Buffy and Xena and is filled with romance, monster hunting, as well as some seriously stunning period settings. Plus you've got 50, 45 minute episodes to dive into. Watch it here.
Handsome Siblings
Netflix, iQiyi
This epic tale of love, loss, brotherhood, and sick martial arts is a must watch for fans of sprawling historical drama. Taking the classic martial arts trope of two siblings separated at birth who are trained as martial arts masters without the others knowledge, Handsome Siblings excels at mystery intrigue, martial arts, and romance. Plus, this stunning Chinese drama features a shocking central conspiracy that will keep you hooked to the very last episode. And if this sounds like your cup of tea, you're in luck as there are 44 episodes to enjoy. Watch it here.
Ice Fantasy
Netflix, Tencent Video
Based on Guo Jingming's bestselling novel, City of Fantasy, Ice Fantasy has been called the Chinese Game of Thrones and it's easy to see why. In a magical world of ice and fire a young prince from the Ice Tribe embarks on a treacherous journey only to uncover danger, secrets, and a brother he never knew who just happens to live with the antagonistic Fire Tribe. Take the fantasy of Avatar: The Last Airbender, the political intrigue of Game of Thrones, and the aesthetic of a modern day Legend and you're halfway there! Just like our other picks, this is a perfect binge watch as Netflix has 62 episodes of the epic series to enjoy. Watch it here.
Ashes of Love
Netflix, Jiangsu TV
When the Floral Goddess gives birth to her daughter, Jin Mi, she has a terrible premonition. Her fear is that her daughter will have her heartbroken within the first 10,000 years of her life. To try and help her, the Floral Goddess and her fairy friends take drastic action. But after the Floral Goddess dies, Jin Mi meets Fire God Xufeng and Night God Runyu the sons of the Heavenly Emperor and becomes swept up in a fantastical love triangle for the ages. This Chinese epic is a tragic, beautiful, and addictive story of love, loss, and family. And there's a full 63 episodes for you to fall in love with! Watch it here.
Love Alarm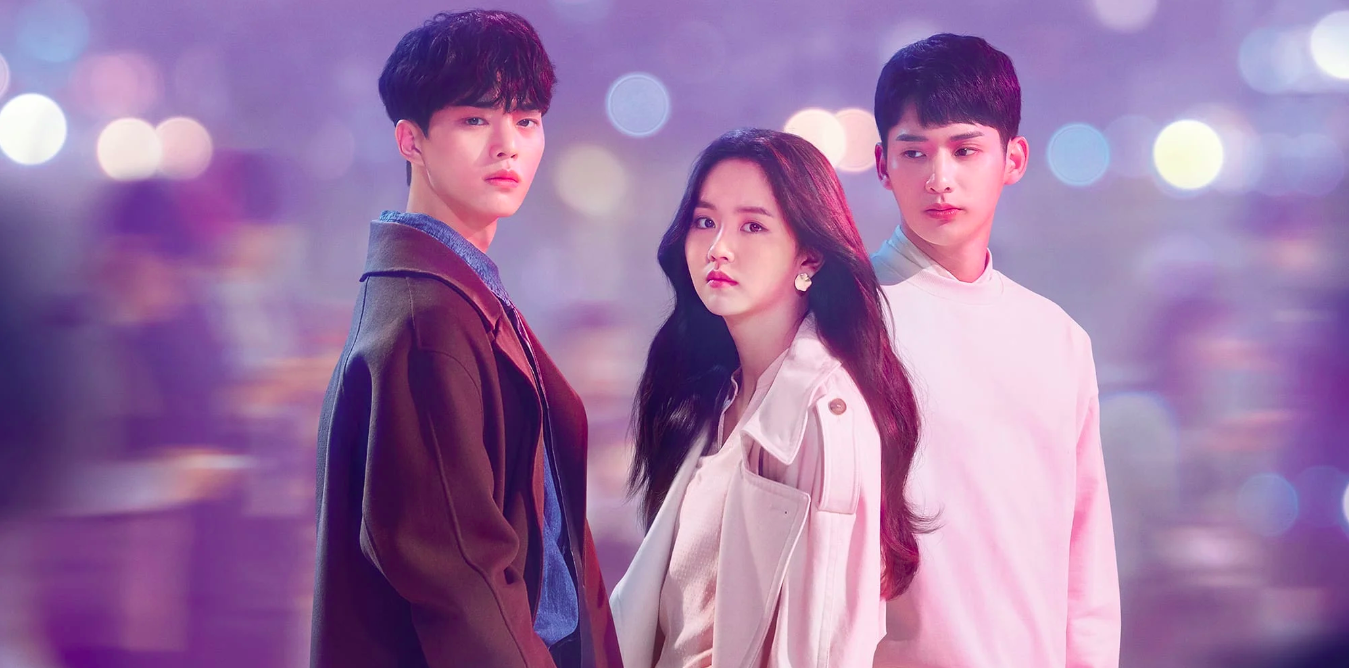 Netflix
From the ancient past into the not so distant future now with the Black Mirror-esque concept of Love Alarm. Set in a world where a popular app alerts you if anyone in a 10-meter-radius is romantically interested in you, Love Alarm features a whole bunch of near-future fun and heartbreak. This South Korean drama is only eight episodes long, so the perfect low commitment level if you want something easy to watch, and like the best sci-fi stories it deals with all kinds of real world issues too! Watch it here.
Rookie Historian Goo Hae Ryung
Netflix, SBS
If you're desperate for a free-spirited and brilliant female lead, then look no further than Rookie Historian Goo Hae Ryung. The South Korean series follows the titular character as she takes on a job as a historian at the Joseon royal court. In a scandalous turn of events, her path crosses with a young prince who has been living life undercover as a romance novelist and plenty of delightful period shenanigans ensue. Netflix has the first 20 episodes for you to lose yourself in! Watch it here.
My Holo Love
Netflix
Ever dreamed of being a young woman in love with both a beautiful and kind hologram and its cranky creator? Then you'll love My Holo Love which takes the idea of the classic love triangle and turns it into a romantic sci-fi story, which is a constant pleasure to watch. At only 12 episodes, this South Korean limited series is a great watch for those in need of a sweet yet strange science fiction tinged distraction. Watch it here.
The Rise of the Phoenixes
Netflix, Hunan Television
Vengeance and love come to blows in this dynamic Chinese historical drama. Royal intrigue, forbidden love, and machiavellian manipulation shape the lives and fates of the young prince Ning Yi and renowned court scholar Feng Zhiwei. The pair are set at odds due to the scheming of the palace and the horrors of the past. If you want to lose yourself in 70 episodes of a dense, dramatic, and splendid story then The Rise of the Phoenixes is for you. Watch it here.
Bring it On Ghost
Netflix, tvN
Park Bong-pal has a secret. He can see dead people. Honestly, it's not that bad. He's crafted out a solid career as an exorcist and things seem to be going smoothly until he accidentally ends up with a wandering amnesiac spirit as his roommate. Kim Hyun-ji can't remember much about her life but she is pretty good at catching and fighting spirits so the pair team up! Ghosts, monsters, magic, romance! What more could you want? With only 16 episodes you can easily try out this sweet supernatural romance show as you hunker down at home! Watch it here.
We hope you enjoy these lovely romantic distractions whilst you stay safe!
Header Image: Netflix