With just over a month until Santa heads down our chimneys, it's the perfect time to rack up some magical holiday reads to get you in the spirit of the season. We've selected 13 of our favorites for your perusing pleasure. From brand new Christmas romance tales to classic seasonal sci-fi stories, there's something for everyone on our list and best of all you can enjoy every single one whether or not you've been naughty or nice!
Royal Holiday by Jasmine Guillory
One of our fave reads of the year by arguably the best new romance writer of her generation. The Royal Holiday is the definition of a feel good read. We join Vivian Forest and her daughter Maddie as they embark on a trip of a lifetime to London; the younger Forest will style a member of the British Royal family during the festive season. Filled with gorgeous snowy scenery, surprisingly relatable characters and a love story that rings so true it might even have you tearing up a little, this is a must read for anyone who wants to get in the holiday spirit. ( $13.59)
Hogfather, by Terry Pratchett
The Discworld books from Terry Pratchett are some of the best and coziest fantasy books ever written. So in 1996 when the author decided to do a festive addition to the series, it was a match made in heaven. The perfect choice for those of you who don't enjoy the totally saccharine side of Christmas, this rambunctious romp sets Discworld's take on Father Christmas against bureaucratic assassins who want to end his reign of goodwill. Yes, it's as great as it sounds and is a really wonderful introduction to the vast imagination of one of the best writers of all time. ( $19.36)
Finding Christmas, by Karen Schaler
If you love nothing more than curling up and watching a romantic Christmas movie, then make sure to pick up Finding Christmas. Author Schaler produced the Netflix smash A Christmas Prince and Hallmark's Christmas Camp; Finding Christmas offers up all the love and magic from those with some added mystery. Heroine Emmie sets up a Holiday scavenger hunt for her boyfriend only for a completely different guy to solve the clues. He happens to be a very eligible mystery writer and the pair are left in the beautiful snowy hamlet of Christmas Point… Whatever could happen next? You'll have to pick it up to find out. ( $12.79)
How The Dukes Stole Christmas: A Holiday Romance Anthology by Sarah MacLean, Joanna Shupe, Sophie Jordan, and Tessa Dare
Harper Collins
Whether you're a die-hard romance fan, or are just deciding whether or not the sprawling genre is for you, this Holiday-inspired anthology is a must read. With four stories from four bestselling authors, this collection is a total treat and really has something for everyone. Dance in the snowy streets of Gilded Age of New York; explore abandoned Scottish castles with a handsome yet introverted Duke; discover the joy of Christmas and unexpected romance; or find a husband at the annual Holiday ball. Whichever you choose, you'll fall in love with this book. ( $6.99)
Hiddensee: A Tale of the Once and Future Nutcracker, by Gregory Maguire
Harper Luxe
Wicked author Maguire returns to the world of fairy tales with this sumptuous reimagining of classic Christmas fable, The Nutcracker. Though it has all the trimmings of the story you know, this is like nothing you've ever read. Maguire delves into the flowery folkloric style of German Romanticism and even dips his toes into the world of Hellenic cults. This is not your grandfather's Nutcracker and as we learn how the magical creature was created we get to explore some of the well-known cast of characters around him even better. If you want something traditional with a twist then this is the holiday read for you. ( $14.59)
Christmas at the Palace, by Jeevani Charika
Another perfectly magical Christmas story that sweeps the reader into a festive royal dreamland. After Kumari falls for Prince Ben, who just happens to be sixth in line to the throne, her life turns upside down. This extended holiday-themed version of Charika's The Royal Wedding is a must grab for anyone who's ever dreamed of being swept off their feet by Prince Charming but is also very worried about the annoying realities of actually becoming a princess. ( $2.99)
A Lot Like Christmas: Stories, by Connie Willis
Harper Collins
Wills brings her brilliant imagination to Christmas with this collection of 12 stories which take many of the classic holiday tropes and turn them on their heads. From a time-traveling Mary and Joseph to environmentally conscious Christmas spirits all the way through to a terrifying toy shop Wills blesses the reader with sci-fi re-imaginings that always manage to uplift even when they're truly scary or really moving. If you think you don't like Christmas stories then this is the book to read this festive season. ( $11.79)
The Christmas Boutique, by Jennifer Chiaverini
Harper Collins
We bet you didn't know there were novels entirely centered around quilting? Well, there are and Chiaverini is a master of the niche subgenre. Her easy-to-read tales are always cozy and even more so with this Christmas addition. It follows the small enclave of Elm Creek as they come to terms with a damaging storm that hits just before Christmas. The local quilting crew goes to great lengths to save the festivities. Wrap yourself in this sweet and thoughtful read this winter. ( $13.59)
A Second Chance Road Trip for Christmas by Jackie Lau

Part of her Holidays with the Wongs series, Lau crafts another cute romantic journey that follows on from her last charming entry A Match Made for Thanksgiving. You don't have to have read that to enjoy this, though. A pair of high school sweethearts head on an unexpected journey back home and down memory lane. When an unexpected snowstorm means they have to stay in a motel room with only one bed it's a recipe for Holiday flavored romance. ( $2.99)
The Lost Child of Lychford, by Paul Cornell
The Lost Child of Lychford is the second in Cornell's urban fantasy series about witches. Luckily for this list, it takes place at Christmas, giving us a brilliantly chilly little addition. If you like your Holiday entertainment on the darker side make sure you check out this novella about a community of witches who live in an idyllic village in England and just so happen to be the barrier between the rest of the world and a whole lot of very terrifying stuff. Just like any good British Christmas tale, this one includes visions, ghosts, and lots of cozy wintery scenery. ( $3.99)
Silent Night, Deadly Night, by Vicki Delany
Penguin
One of the most underrated Christmas book subgenres is the festive murder mystery. Silent Night, Deadly Night is a perfect example of what makes these so much fun. Set in a town perpetually celebrating Christmas, the story focuses on Merry, the owner of a gift shop who just happens to get tangled up in a murder investigation when one of her mother's guests ends up dead. Think of Jessica Fletcher if she lived in the North Pole or Ms. Marple with a lot more tinsel. Basically the perfect holiday read. ( $7.99)
Christmas at Rachel's Pudding Pantry, by Caroline Roberts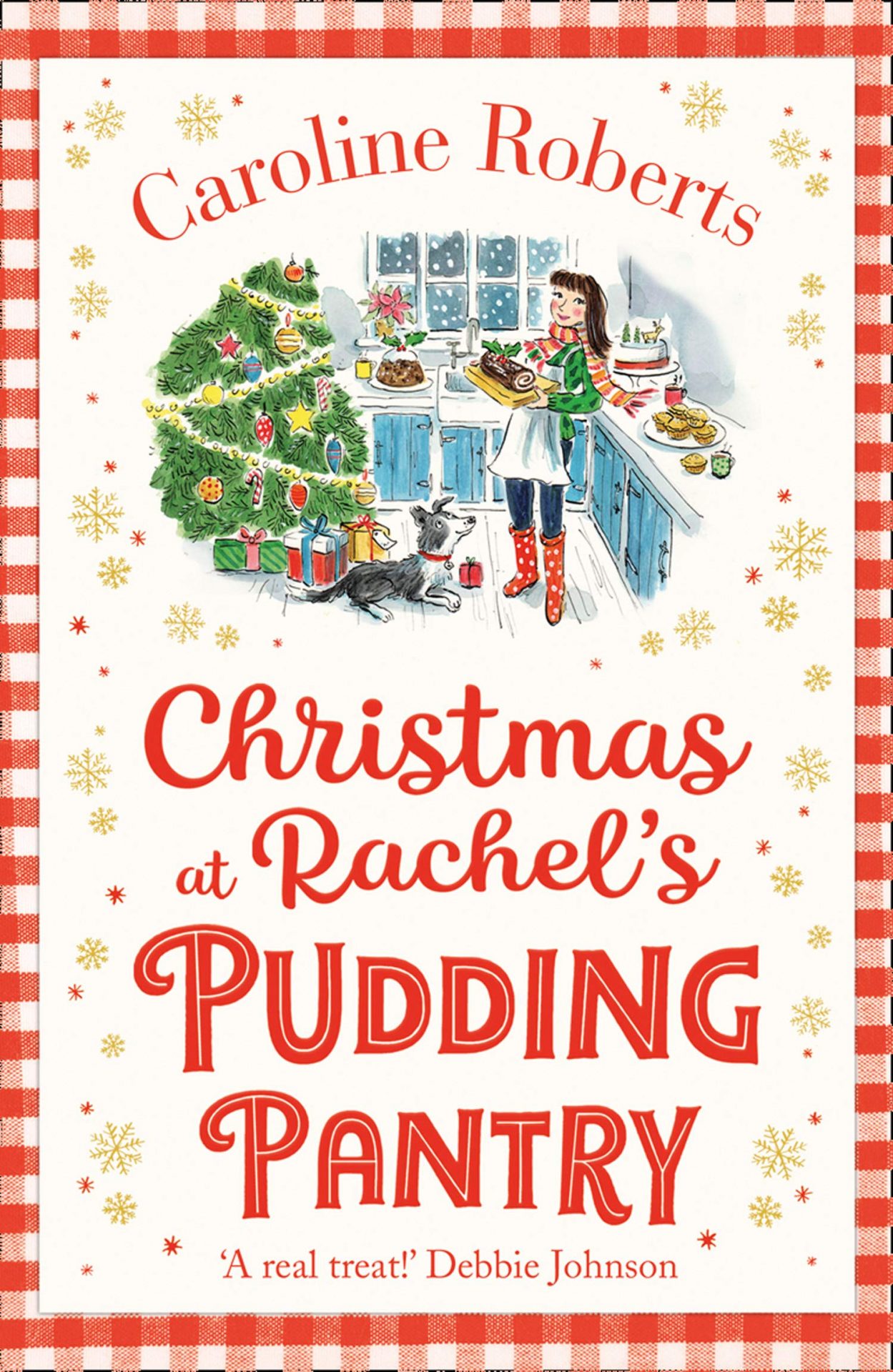 Harper Collins
This charming Christmas cooking novel is the second in the pudding pantry series but you don't need to have read the first to dive right in. Chock full of real delectable recipes to get you through the Holiday season. This is a super sweet read that follows a young woman who can't wait to spend the festive period with her handsome new beau until his ex turns up and puts a spanner in the works. The perfect romantic read to curl up and enjoy with some freshly baked mince pies by a roaring fire… or that video of the fire they have on Netflix. ( $11.40)
N0S4A2, by Joe Hill
Harper Collins
Even though the rest of our list has generally focused on the magical over the maniacal we had to include one solid holiday horror for all you spooky souls out there. Joe Hill's Christmas chiller was recently adapted by AMC and is currently on streaming on Shudder. In case you haven't watched it yet the book and the show center on a young woman with a magical gift for finding lost things and her battle with an immortal evil in the guise of a very scary vampiric child catcher known as Charlie Manx. It's a chilling snow-capped Christmas horror to delight anyone who loves the Holiday season and scaring themselves silly. ( $9.99)
Editor's Note: Nerdist receives a small percentage from purchases made from links on this page.
Header Image: Penguin Random House, Simon and Schuster, and Victor Gollancz