As families gather for the holidays, the stores gather for the most holy of capitalist celebrations: Black Friday and its digitally savvy cousin Cyber Monday! This year, there are plenty of really great offers whether you need a new TV, want to grab that console you've been saving up for, or just love to buy DVDs at the cheapest price possible ($1.96!). We've scoured the 'net for all of the best deals we can find that might interest you, our discerning readers.
Target
Philips HDR UHD 4k 50″ TV – $249.99
When you think of Black Friday, you always think of people kicking down the doors of their local superstore to grab a cheap TV. Well, you can join them this year and actually get a pretty great deal on this massive 4K TV from Philips, which is usually $429.99!
Switch Mario Kart 8 Bundle – $299.99
Nintendo has done a great job at keeping Switch pricing consistent at around $300. But if you've been waiting to get your hands on the brilliant console then this Holiday weekend is a great chance. This bundle is the same price as the standard console, but you get the super fun Mario Kart 8 included, which usually sells for $59.99. And who doesn't love Mario Kart?
2018 Ipad – $250
With the 2018 iPad running you around $330, Apple already made their tablet offering a whole lot cheaper. The 9.7″ screen and ability to use the apple pencil have made this a really great tool for artists and creators who can't afford an expensive professional one. This Black Friday you can grab one for even cheaper with the savvy bit of tech being offered at Target, Walmart and Best Buy for $250.
Walmart
RCA Projector – $49
Everyone wants a cinema in their own home right? Well, this Holiday weekend, you can grab a RCA 150″ HD projector from Walmart for only $49, saving around $40 from the retail price and allowing you to project whatever you want in the comfort of your own home!
Samsung Chromebook 3 – $99
One of the best deals we found this year is this Samsung Chromebook 3, which usually retails for around $200! If you need a nifty little easy-to-carry laptop then this is a great option and a straight up bargain.
Fujifilm Instax Bundle – $55
In a world that's increasingly digital, it can be super fun to have something tangible to enjoy, and Instax cameras are a great way to take photos that you can actually hold. This bundle usually runs you about $100 but Walmart is offering it for $59 this Black Friday. That includes the camera, film, case, stickers, an album, and a bunch of other cool stuff too.
Jurassic Park DVD – $1.96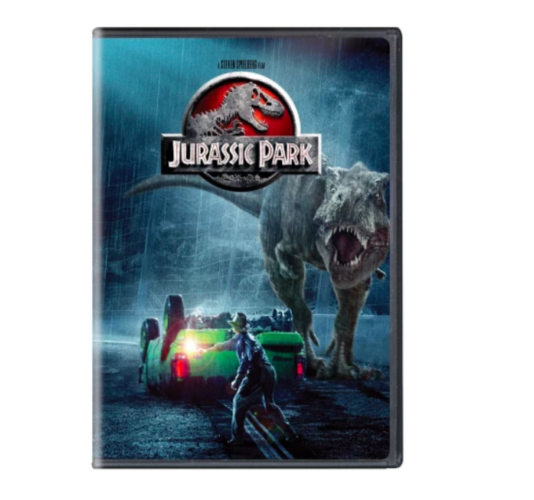 One of Walmart's best and most outrageous deals this Black Friday is the huge selection of discount DVD and Blu-Rays. The lowest are the 110 titles all at $1.96, including classics like Jurassic Park, Wizard of Oz, and It. They also have 180 choices that only cost $3.96. Obviously we picked Jurassic Park because it's one of the best films ever made and this is the bargain of a lifetime.
Best Buy
Playstation Slim 1TB Spider-Man Bundle – $199
One of the most lauded games of the year alongside one of the most popular consoles of all time for (technically) less than $200? Sign us up! This deal is available at Best Buy, Walmart, and Target, but will likely be one of the most popular, so make sure you grab this one early.
Sphero BB-8 App Enabled Droid – $29.99

BB-8 is a lovely robotic bud to star pilot Poe Dameron, and now he can be your pal too for a ridiculously cheap price. These awesome little droids are incredibly intelligent and will usually cost almost $100, so you'd be mad not to grab on this holiday weekend.
Lego DC Supervillains – $29.99
If you're a fan of Batman's radical rogues gallery then this is the game for you! Filled to the brim with iconic villains, this fourth entry into the LEGO Batman franchise is usually around $59.99 but you can grab it on multiple consoles from Best Buy for just $29.99.
Avengers Infinity War Blu-Ray + Digital – $6.99
Target has a great selection of Disney DVD's for $10 this year including Solo: A Star Wars Story, Beauty and the Beast, and—my personal favorite—Descendants 2, but the standout is clearly Avengers: Infinity War. Relive all your favorite sassy, action-packed, and heartbreaking moments for a very affordable price!
Amazon
Game of Thrones Monopoly -$39.99
Game of Thrones is going to be back in a few months, so it's the perfect time to gather your friends and try and take over the seven kingdoms with this themed edition of Monopoly. You're saving around $20 if you grab it in the lead-up to Black Friday and Cyber Monday, so make sure you head over to Amazon and grab it ASAP.Will you be grabbing any of these bargains? Let us know below!
Images: Target, Best Buy, Walmart, Amazon