Netflix announced its upcoming anime Yasuke in early March. The series centers on Yasuke, a historical figure who was the first African samurai. We saw images hinting at the look of the anime and Yasuke (who LaKeith Stanfield voices). And now we have our first true glimpse at the series because Netflix dropped the first teaser trailer on Thursday evening. Watch:
The early moments of the trailer show that Yasuke faces rejection and racism from the other samurai. They dismiss him, citing the old ways. Bold red blood splashes across the screen as we learn about the legendary Black samurai and his immense skills as a warrior. A prophecy states he will save the people from the evil in the world. But Yasuke points out that a true warrior prays for peace.
Netflix's official synopsis for Yasuke reads as follows:
The tale is set in a war-torn feudal Japan filled with mechs and magic, the greatest ronin never known, Yasuke, struggles to maintain a peaceful existence after a past life of violence. But when a local village becomes the center of social upheaval between warring daimyo, Yasuke must take up his sword and transport a mysterious child who is the target of dark forces and bloodthirsty warlords.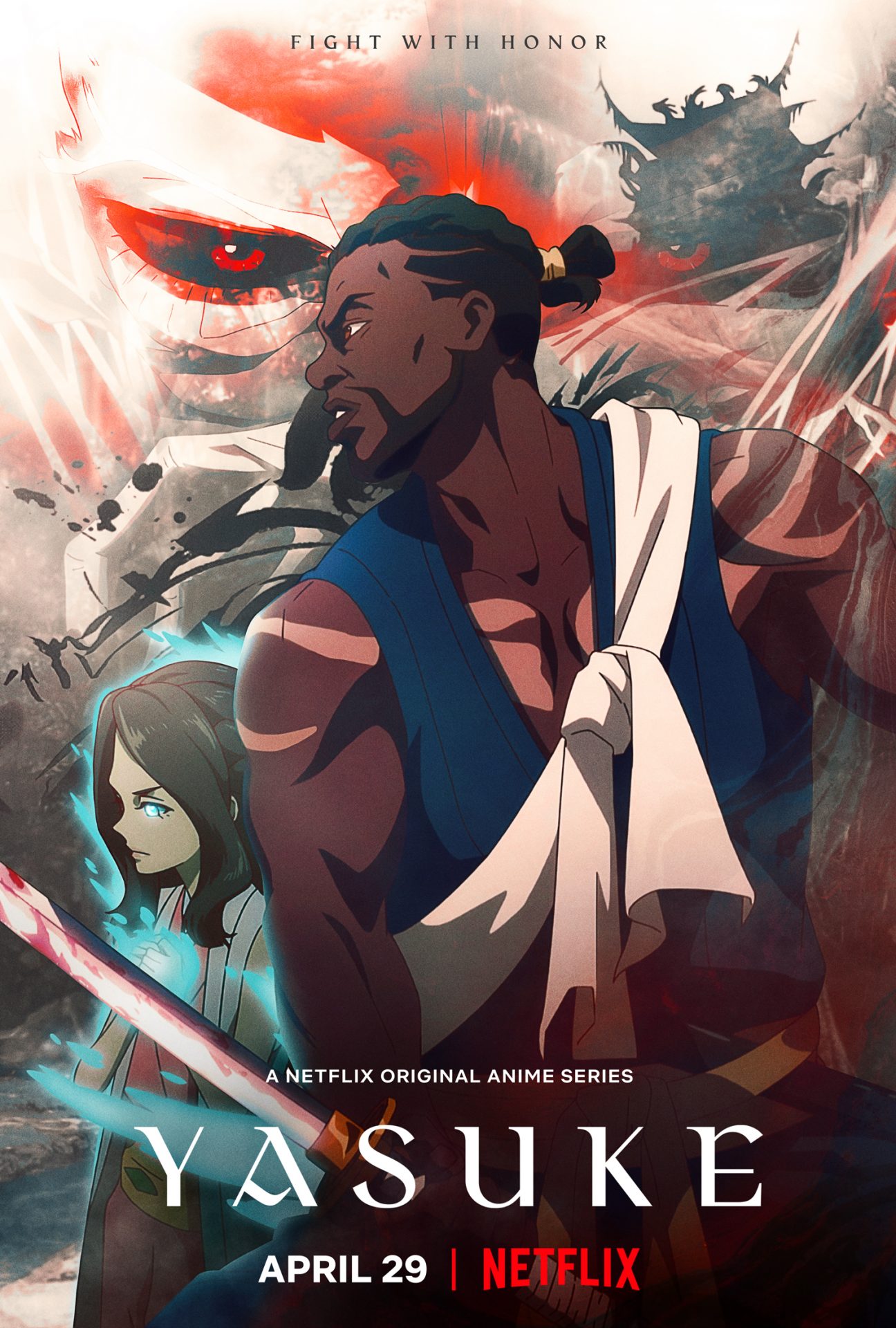 Netflix
The moody footage and even the above poster sets the tone for Yasuke. We look forward to getting lost in the six-episode anime. And we can't wait to see the samurai put his reluctance aside to wield a sword again.
LaSean Thomas created the series and serves as executive producer and director. Stanfield is executive producing as well. Japanese animation studio MAPPA and director and animator Takeshi Koike are responsible for character designs.
And as of April 26, we have a new trailer shows even more of Yasuke's path and skills.
Yasuke debuts on Netflix on April 29.
Originally published on April 1, 2021.
Amy Ratcliffe is the Managing Editor for Nerdist and the author of A Kid's Guide to Fandom, available for pre-order now. Follow her on Twitter and Instagram.