Wendell & Wild is at the top of many fans' spooky season watch lists, especially those who love stop-motion animation. It is pretty much guaranteed to be a win for Netflix when it hits the service on October 28. Why? How can it go wrong when you have Henry Selick, Jordan Peele, Keegan-Michael Key, Lyric Ross, and Angela Bassett on the same project?! Nerdist has gotten some in-depth looks at the film's set, along with some great interviews and a teaser. But this Wendell & Wild trailer really adds to the overall excitement for this film's arrival.
Kat is having some serious nightmares… and she's apparently a Hell Maiden. Wendell and Wild, a.k.a. the "Magician Morticians," certainly think that she's the key to their mission. But Kat is not one who takes commands easily. She's a rebel in every sense of the word, from switching up her school uniform to her freaky boombox. Wendell & Wild warns us towards the end of the trailer to prepare ourselves for some wild things like nuns, demons, kids, and even a goat. We love to see a goat in the mix.
A major part of Kat's journey is music, specifically punk rock.
And this Wendell & Wild trailer brings the goods this time in a slightly different way. The song is by Doechii, a rapper signed to TDE, which is the home of Kendrick Lamar and SZA. "I Told 'Em" fits in perfectly with the vibe and also is a dream come true for the artist. "I've been a big fan of Jordan Peele and Henry Selick for a long time so being able to help provide music to this trailer was awesome," said Doechii. "I love anything that shows alternative representation of people like me in weird, quirky ways. Happy Halloween!"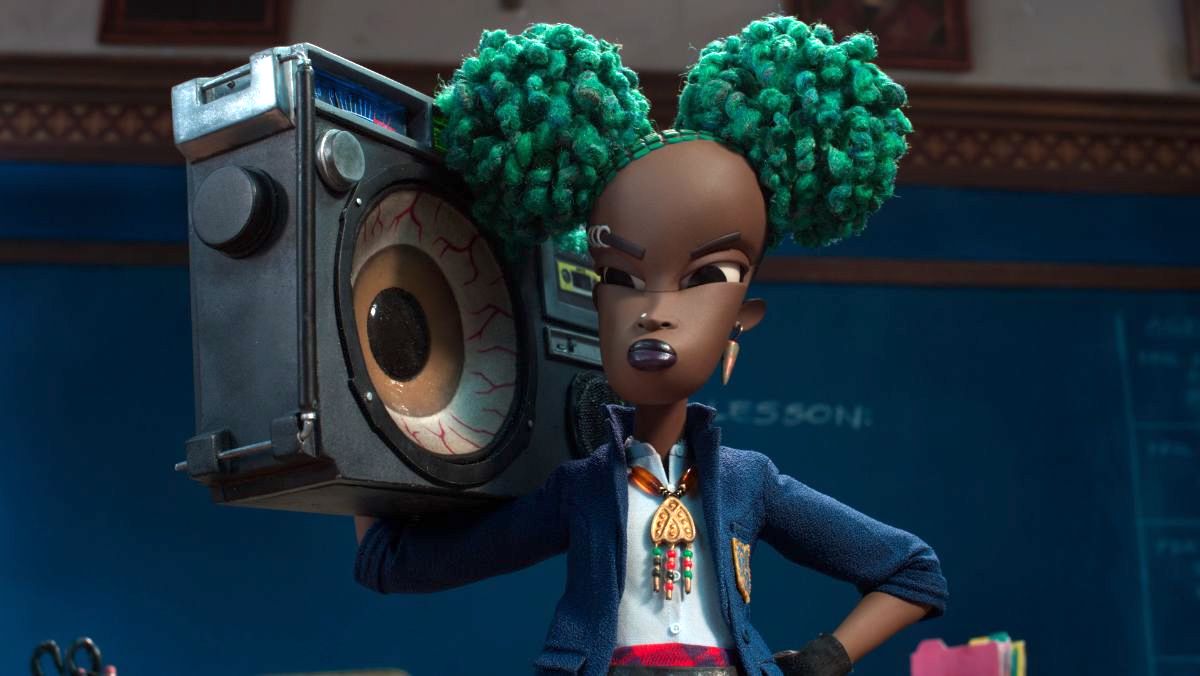 Seriously, how soon can we get this entire soundtrack? Kat says bad things happen to those who get close to her in the Wendell & Wild trailer, so we will find out who makes it out of this wacky and creepy adventure alive. Or undead. Whatever fits.