The latest episode of WandaVision, "Breaking the Fourth Wall," gave us the perfect gift. Kathryn Hahn's Agnes revealed that she's actually named Agatha Harkness, and that she's been pulling the strings this whole time. It's a twist many people saw coming ( including team Nerdist) but it was still a thrilling moment. Wanda Maximoff followed Agnes into her creepy, vine-drenched basement, she revealed her Agatha identity, and then the episode faded into a villainous reveal song called "Agatha All Along."
Marvel Studios
It's a brilliant moment. Not only does the song bring us up to speed with all of Agatha's dastardly deeds—including killing Sparky—but it's also extremely catchy! It has a similar sound to The Munsters theme song. And the lyrics are delicious. Hahn even pipes in to deliver the "it's been Agatha all along" portion. Revealing herself to be a great singer, among her many other talents.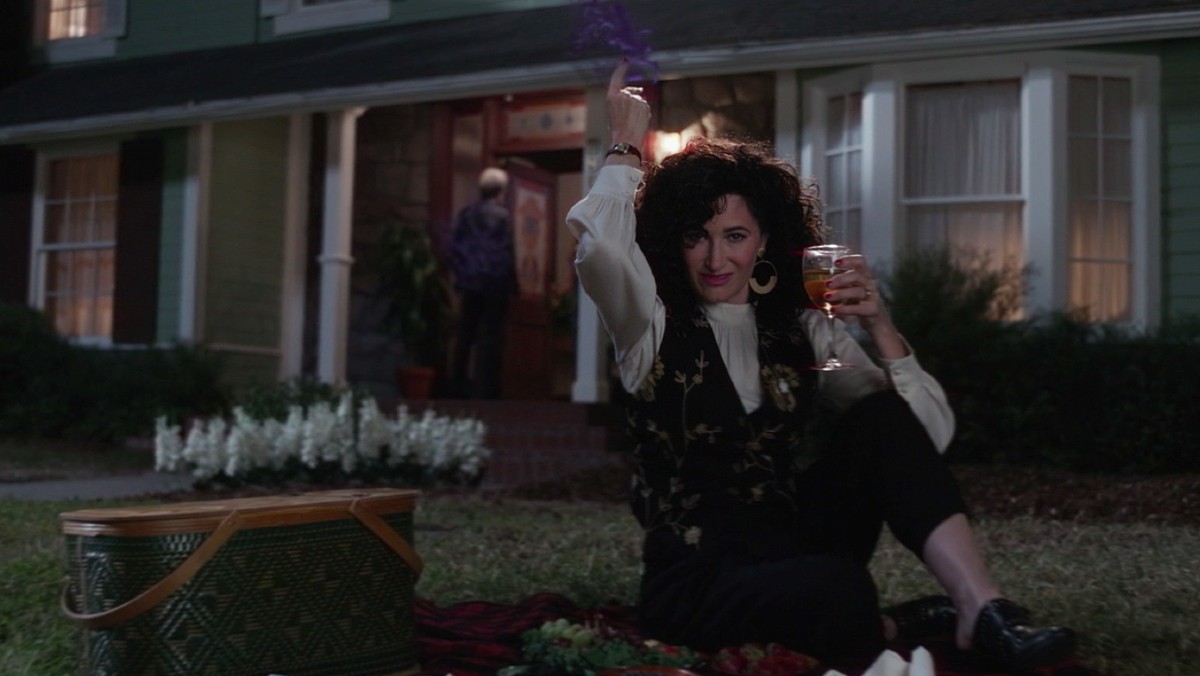 Marvel Studios
Naturally, the internet is obsessed with WandaVision's "Agatha All Along." So much so that it's already wielded a number of impressive covers and hilarious memes. Here's a great TikTok compilation of people reacting to the song. Turns out, people love to dance to "Agatha All Along." And many already consider it their personal National Anthem.
Musician Leland Philpot also posted this awesome remix version of the song. You'll want to dance along as much as he does.
YouTuber TimmySean offered yet another cover. This one using multiple instruments and fun vocals. (He even ends his version with the words, "Where's Reed Richards?" Our sentiments exactly.)
Oh, and how about this awesome organ cover? Everything is better—and spookier—on an organ. Thank you malcolm kogut on YouTube for this one.
The Hound + The Fox produced this beautiful cover as well, complete with great production value and costumes!
We're sure even more fun covers will pop up as more and more people see the episode. And we can't wait to hear them! "Agatha All Along" is on the long list of wonderful things WandaVision provides. We're sad there are only two episodes left of the series. It's been such a joy. Musical interludes like this just prove how special the show is. And how much it will be missed.
This piece was originally published on February 22, 2021.