Over the past few years, we've reported often on the sad end, and potential revival, of the Toys R Us retail chain. Going into this store was like entering a magical realm for several generations of American children. But like some kind of toy miracle, the iconic toy store is making a big return. First, it was just as a pop-up shop, or as a section in a Macy's department store. But according to CNBC, Toys R Us are opening a new brick-and-mortar store in November, in Terminal A of Dallas/Fort Worth International Airport. The rollout of Toys R Us stores will expand to up to 24 different locations, located in airports, cruise ships, and elsewhere.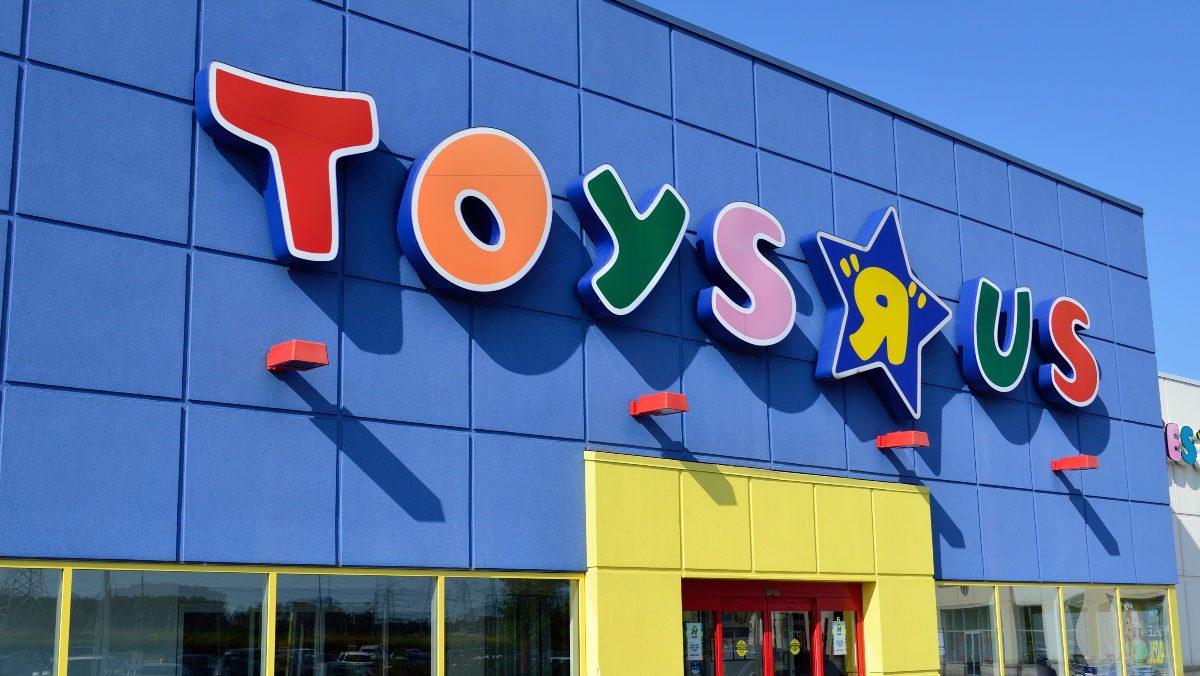 In January 2017, there were 1,691 Toy R Us stores in North America. The company also licensed 257 stores across 38 countries. Then, thanks to the rise of Amazon and the dominance of big box stores like Target and Walmart, the legendary chain closed its doors. Afterward, a company called WHP acquired a controlling interest in Toys R Us' parent company, Tru Kids, in 2021. Their plan was to open more stores nationwide after the only two remaining locations (outside of Macy's) closed in 2021. The first new separate Toys R Us was a massive flagship store in a mall in New Jersey.
Its current flagship two-level store is at the American Dream mega-mall in New Jersey. This huge Toys R Us includes experiences for kids such as a two-story slide, a café, and an ice cream shop. It seems to survive in a post-pandemic, less retail shopping-centric world, Toys R Us is learning to upgrade into more than a store and become an experience. But for all of us who grew up in the '70s through the '90s? Just setting foot in that toy paradise was an experience. We all wanted to be Toys R Us kids, as the commercial jingle sang. Here's hoping the brand can properly regain its standing in the culture at large.