Tom Hanks is unquestionably America's dad. He's a beloved actor and Twitter user, and seems to be an all-around good guy. We all know his biggest roles: Woody from Toy Story, the titular Forrest Gump from Forrest Gump, Josh Baskin from Big, the list goes on. But today, I want to talk about some of the more underrated Tom Hanks performances. These are my picks!
Ben Bradlee, The Post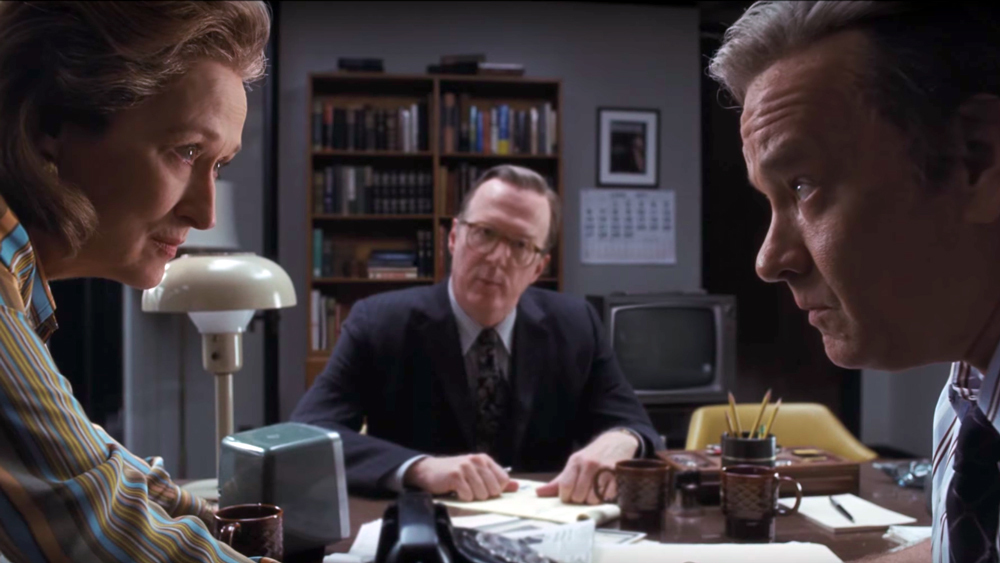 The Post is an energizing journalism thriller that's simultaneously a historical drama and a strikingly relevant ode to the free press. In 2017, Steven Spielberg directed the disappointing Ready Player One and the spectacular The Post, which is strengthened immensely by the performance of its two leads in Meryl Streep's Katharine Graham and Tom Hanks' Ben Bradlee.
Playing real people is no easy feat, and by all measures, The Post is a Meryl movie. However, Hanks imbues strength, integrity, gruffness, and righteousness in his performance to counter her. He's also doing a gravelly newsman voice and it totally works. Hanks' fantastic, grounded performance both elevates Streep's while also carrying the ensemble and remaining distinct. The Post is underrated as a whole, and I implore you to check it out.
Robert Langdon, The Da Vinci Code, Angels and Demons, and Inferno
If you've read the Dan Brown novels upon which the Robert Langdon film series is based, you know that Robert Langdon is the anti-Indiana Jones. He's the tweed suit-wearing, Mickey Mouse watch-owning, slightly awkward and bumbling symbology professor who gets thrown into adventures he most certainly did not sign up for. Casting Tom Hanks in this reluctant action role was low key brilliant. Hanks brings gravitas and intelligence to Langdon, and has the remarkable ability of being able to explain things to people without being condescending or patronizing.
If Harrison Ford was able to pull off professor and action hero, Hanks rises to portray professor and physical mess of a human whose only exercise is swimming. Watching Hanks dodge bullets, hide in the trunk of cars, and run through the streets of Paris, Rome, London, and more is a masterclass in physicality… and a reminder that Robert Langdon has no real athletic ability. Next time these movies are on TNT on a Sunday afternoon, pay attention to Tom Hanks' body.
Sam Baldwin, Sleepless in Seattle
While You've Got Mail is the more universally beloved Tom Hanks-led '90s rom com, Sleepless in Seattle features a quietly devastating Hanks as the widower Sam Baldwin. Sure, Hanks gets to be funnier and wittier as Joe Fox in You've Got Mail – the way he removes the caviar (IT'S A GARNISH) is gloriously petty and wicked. But as Sam Baldwin, Hanks gets to deliver a tender, poignant, and romantic performance, which reminds viewers why exactly Hanks can be as swoonworthy as any leading man. The nearly wordless exchange at the film's end is iconic for a reason, and the way Hanks looks at Meg Ryan during his big realization is breathtaking.
David S. Pumpkins, Saturday Night Live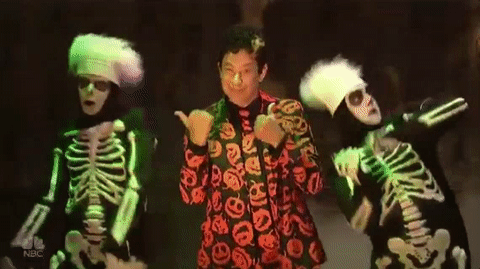 Look, the sketch itself is not underrated. The sketch is one of SNL's greatest in recent memory. But of the many elements present in the sketch: Tom Hanks' performance is underrated. The voice, the movements, his stature, the facial expressions, the repeated insistence that he is in fact, David S. Pumpkins. Everything Tom Hanks did in this sketch deserves undying praise and thousands of Emmys. We have not said enough about how good he is in this sketch, and therefore, it is an underrated Hanks role.
Walt Disney, Saving Mr. Banks
In Saving Mr. Banks, Hanks is doing another voice, and this time, a very, very recognizable one: Walt Disney's. While the film itself is a bit of soft Disney propaganda, the dynamic between Hanks' warm yet overbearing Disney and Emma Thompson's uptight P.L. Travers is thrilling to watch unfold. Hanks brings to life the trusting, caring elements of Walt, as well as the determination and slightly greedy side of him. The scene of Walt bringing Mrs. Travers to Disneyland is one of the film's best sequences, and demonstrates how good Hanks is (and Disney was) at winning even the iciest of critics over.
Himself, "I Really Like You"
Tom Hanks is a Jep-fan, and his appearance in the "I Really Like You" video was both delightful and surprising. It's the type of celebrity cameo that is genuinely fun, and it's a tongue-in-cheek and clever bit of casting: one of the most likable actors on the face of the planet singing lyrics like "I really, really, really, really like you." Genius and fun!
Hanx, Twitter
Whoever lost this at sea has been swimming in circles. Hanx. pic.twitter.com/Qzs0WXSbCq

— Tom Hanks (@tomhanks) June 24, 2019
Whoever lost this at sea has been swimming in circles. Hanx. pic.twitter.com/Qzs0WXSbCq

— Tom Hanks (@tomhanks) June 24, 2019
Tom Hanks signs every single one of his tweets, "Hanx!" His Twitter presence is both earnest and helpful – he often tweets about items he sees that people are missing. Think lost shoes, gloves, or other pieces of personal property. His current bio reads: "I'm that actor in some of the movies you liked and some you didn't. Sometimes I'm in pretty good shape, other times I'm not. Hey, you gotta live, you know?" I mean, is there anything better?
What are some of your favorite Tom Hanks performances? Alternatively, which is a better GIF: "I am the Captain now" from Captain Phillips, or Joe Fox typing from You've Got Mail? Let us know on Twitter!
Images: 20th Century Fox, Sony Pictures, Disney Studios, TriStar Pictures, Universal Studios