Who's your favorite artist? If Swarm's Dre asks you that question, you'd better say Ni'Jah, aka the Beyoncé of her universe. This Prime Video horror thriller series by showrunner Janine Nabers and Donald Glover is all about how Dre's deep preoccupation with this pop star leads to a wild chain of events. Swarm stars Dominique Fishback as Dre alongside singer/actress (and known Beyoncé protégé) Chlöe Bailey, who portrays Marissa, Dre's sister and bestie. We caught up with both of them to chat about their character's unique personalities, cyberbullying, and more.
Nerdist: Dre is such a layered character and an unreliable narrator in many ways. Tell us about who she is and how you shaped her personality.
Dominique Fishback: I think she's a deep well of emotions. I think she has a lot of trauma and grief inside, and didn't have the proper channels to really understand it and release it… Normally for my other characters, I always journal as them. I'm very psychological with my approach, but with this one, on paper, I couldn't really trust her so I didn't want to do that. I decided that the best thing to do was to be present and allow the moments to be real for her.
If I tried to dictate what she was going to do or how she was going to act, I might not have been a clear enough vessel for it. So I relinquished that kind of control and said, "I'm just going to be present and allow my scene partners to give me what they need." And most importantly, with how Dre processes things, I was told [by writers] that she is emotionally stunted. I don't think she understands social cues and you can see everything processing in her eyes.
You truly let her character flow through you. Now, for you, Chlöe, I think a lot of people will find it kind of a bit ironic that you're in Swarm considering its subject matter and real life inspiration. What factored into your decision to join this project and how did you find Marissa within yourself?
Chlöe Bailey: Finding Marissa within myself was quite easy, very easy. And when I read the first episode, I was left in tears. I love Donald Glover and I've always been such a huge fan of his work, and it's always been a dream of mine to work with him. But what also made me say yes was how much I saw myself in Marissa. On the outside, on the surface, Marissa seems like she has everything together. She's very optimistic about life and opportunities and about where she sees herself. And, she's so giving with her love [towards] Dre and Khalid. It seems like she really has no cares in the world, but you realize how much weight that she carries on the inside and never shows it on the outside.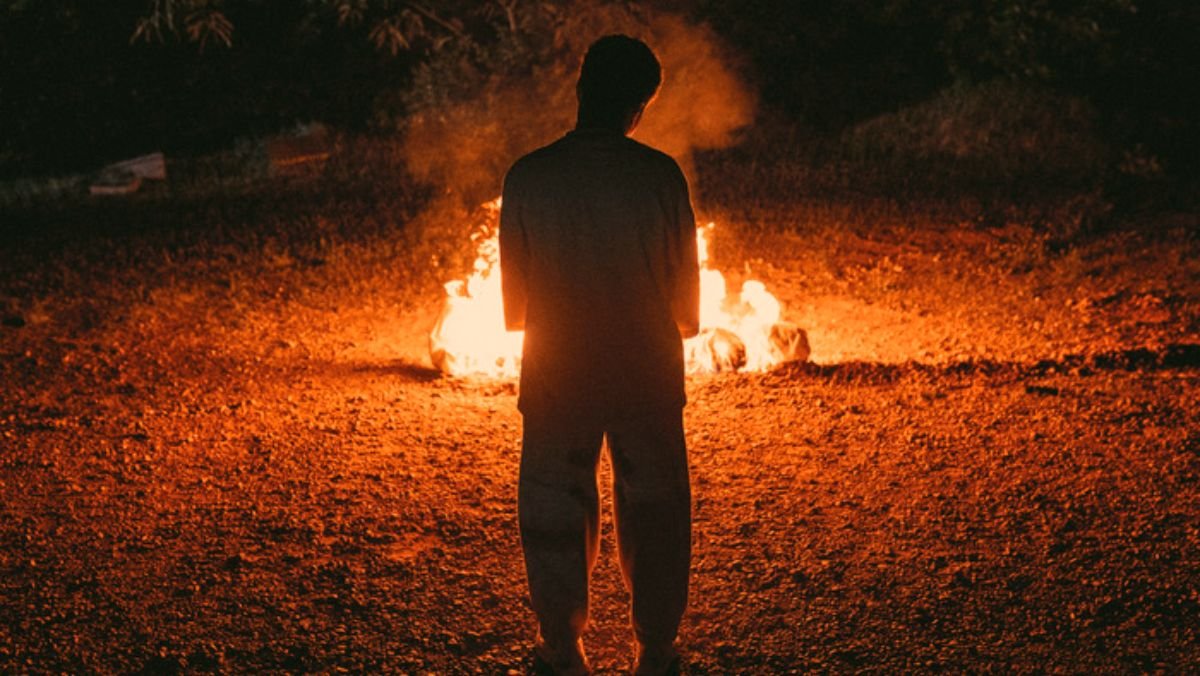 So, that is me completely. The only difference is that I had music save me and music is my form of therapy. So when I saw that, I said, "Okay, this is my way to further my healing almost in a way through this character."
When people peel back the layers, the show isn't about a fandom. It's about Dre and her journey through finding herself, and her mental health journey, and fighting for her sister.
I'm really glad you gave additional insight into what this show is about. Yes, there's commentary on toxic fandom but so much more is happening. What other ways do you think Swarm will elevate conversations that are currently happening?
Fishback: One of the things that I think is huge with the show is cyber bullying. You know what I mean? I think we could be so mean to each other online and we are all just trying to figure it out.
Bailey: We're all looking for a little bit of grace. And I think with Dre, it is so funny because in the past, if somebody said something, you meet them at three o'clock outside in the parking lot. But now with social media, everybody's hiding behind it but Dre is like the pull up queen. She's like, "All right, you said it. What'd you say?"
Fishback: [The show is] taking something that we all know and heightening what we experience in life and making commentary on it.
Swarm will buzz onto Prime Video on March 17.