I came across Twister on cable the other day. So obviously I just watched Twister. I always do when it's on and I always will. It's one of the best natural disaster movies ever made. Even after all these years and countless viewings, seeing Jo and Bill caught in the middle of that F5 is still wildly entertaining. But that's because it's a movie. It would not be thrilling to watch real people caught up in one. It is really cool to see a near miss though, like in this footage captured by a drone lost to a tornado. Fortunately the person operating it got away. Barely.
Storm chaser Brian Emfinger used a drone to shoot up-close footage of a tornado that hit southeast of Yazoo City in Mississippi on May 2. (Which we first came across at PetaPixel.) Using a machine to capture footage of a twister is smart. It allows you to safely stay far away, with a mechanical device being the only thing you risk losing. Except that's not what happened here.
Emfinger was basically operating the drone while standing underneath it. As you're watching this tornado get closer and closer to the camera, it's also getting closer and closer to him. He explained just how dire the situation was:
"The tornado was catching me (I was near/underneath the drone) so unfortunately the drone didn't make it. The last shots it got are included here. Sound is from my controller I was holding and you can hear the tornado (that's how close I was)."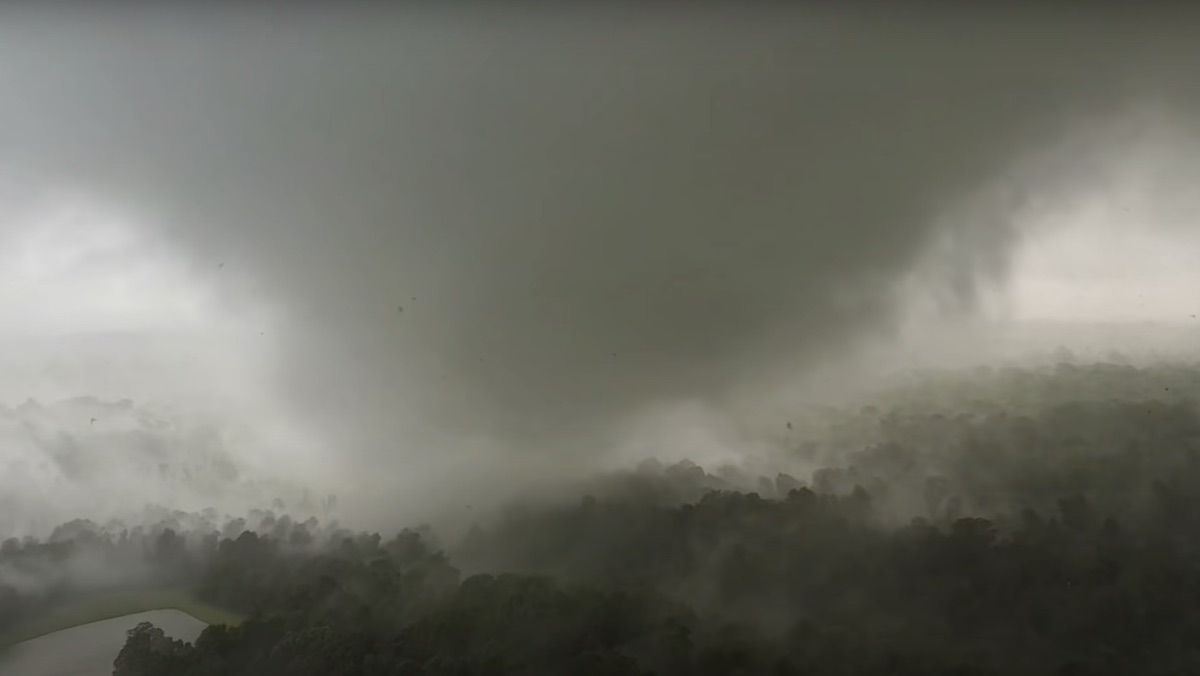 Brian Emfinger
Hoo boy. Knowing his own physical proximity to the storm really changes the scope and intensity of this video. We're fine with volcanoes and tornadoes gobbling up drones. But we don't want to see anyone get hurt filming them.
Twister wouldn't be such a great rewatch if Bill and Jo died at the end.