The people of Bellbrook didn't know much about Relics and Rarities when you asked around, but you're positive that the mysterious letter you received pointed you to this address. You hear the soft jingle of a bell as you open the plain-looking door. You're greeted by the smell of old books, dazzling piles of curiosities practically stacked to the ceiling, and… the immediate, eerie sensation that you're being watched.
"Hello, adventurer!" chirps a warm voice.
You turn to the sound and see a plump gnome woman standing before you.
"I'm Professor Roundland," she says. "Welcome to Relics and Rarities, where you'll always find what you're looking for, even if you didn't know you were looking for it. Feel free to browse. Take your time, dear. But when you're done, the R&R Brigade has a job for you, if you're interested."
You look at the stacks in front of you. A dusty leather coin purse, a glittering beaded mask, a well-loved doll in a lace dress, a golden locket… what will you pick up first?
Relics and Rarities is a Dungeons & Dragons campaign with Dungeon Master Deborah Ann Woll at the helm. In each episode, Professor Roundland assigns a group of four adventurers a mission on behalf of the R&R Brigade. They're accompanied by a special guest to retrieve a one-of-a-kind item that is causing more than a bit of trouble in the realm.
The journey begins among the piles of mysterious odds and ends Professor Roundland has accumulated. Relics and Rarities' players are encouraged to take a look among the curios to find something that might help them complete (and survive) their mission. Here's your own exclusive look at what the props and the incredibly detailed set looks like up close.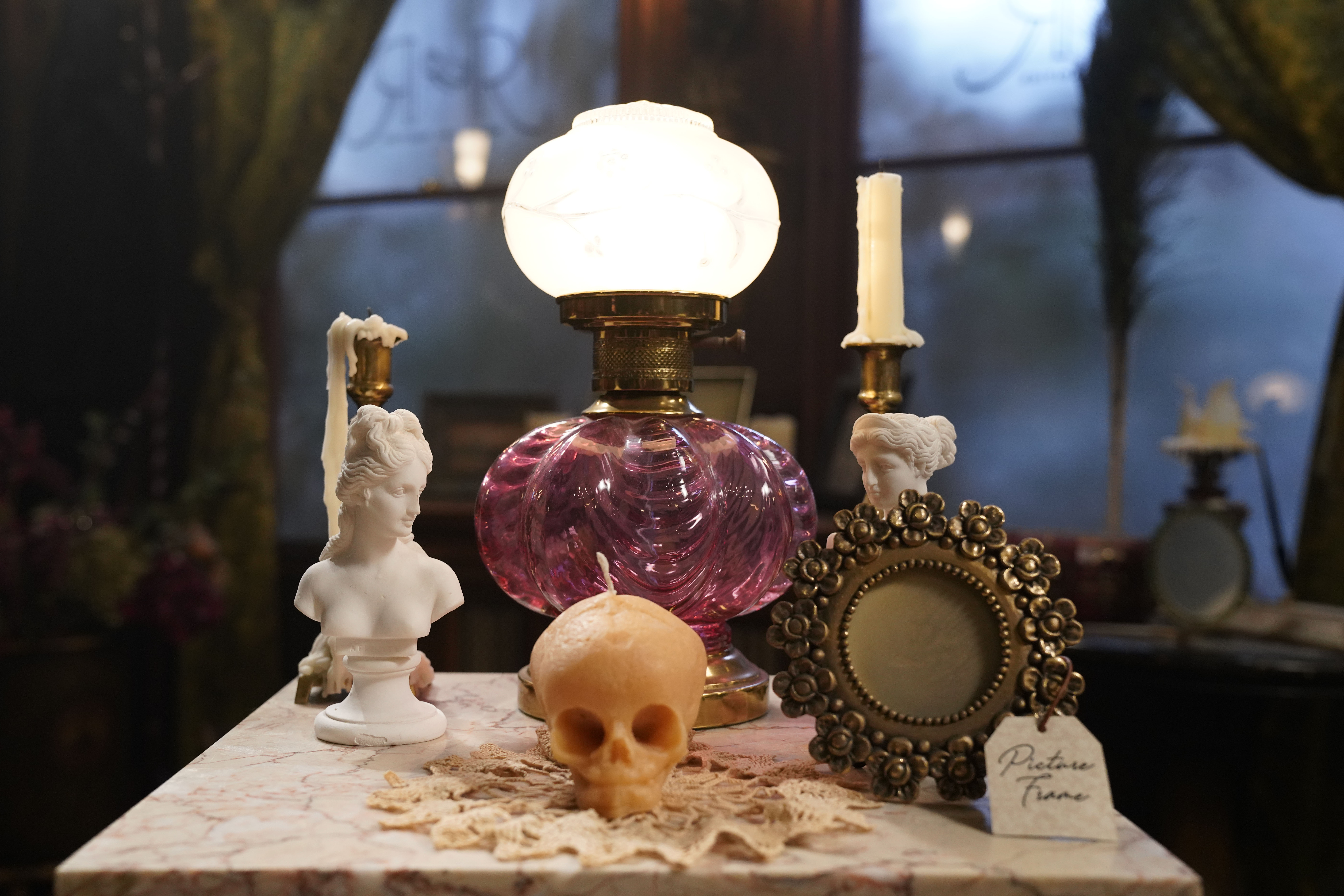 Want to keep browsing Professor Roundland's collection? Watch the first episode on Nerdist right now (with your Alpha login), and catch new episodes of Relics and Rarities every Monday only on Alpha!
New subscribers can watch for free for 14 days with the special code RELICS.
Which item would you pick up in this unique shop? Tell us what–and what you imagine it does!–in the comments.
All Images: Geek & Sundry | Lee Travis