Lucasfilm revealed a new live-action Star Wars television series at Star Wars Celebration Anaheim in spring 2022. The show from MCU Spider-Man trilogy director Jon Watts and writer Chris Ford sounds like a Goonies-style adventure set in a galaxy far, far away. Here's what we know about Star Wars: Skeleton Crew.
Title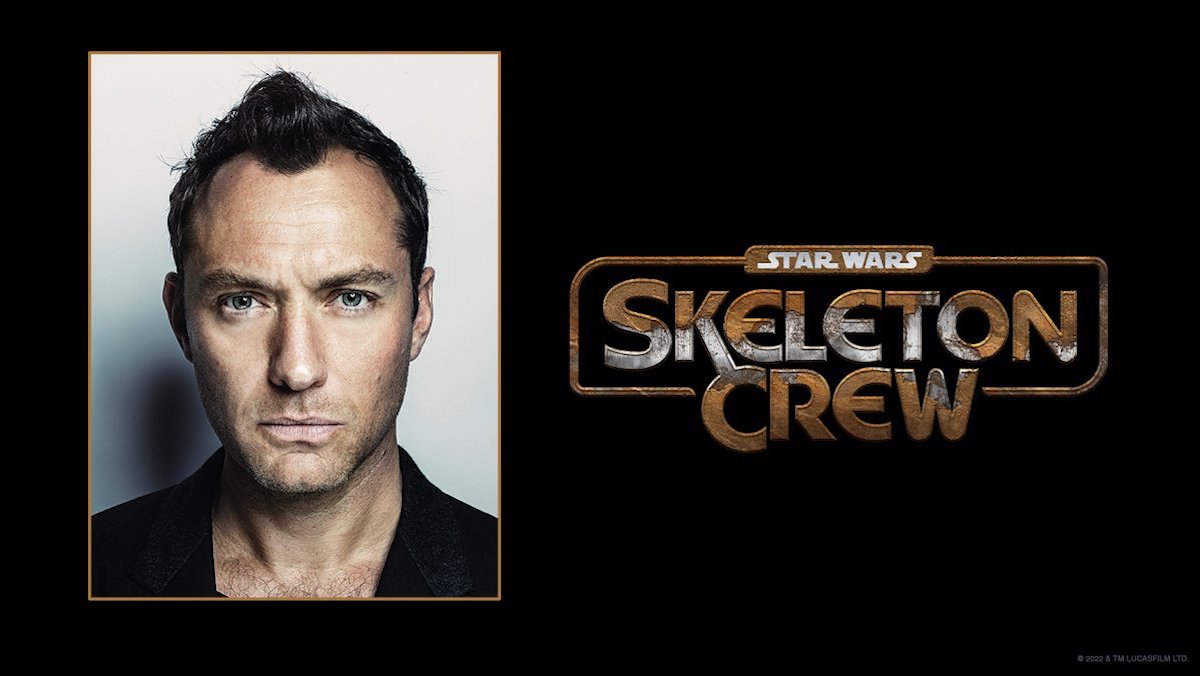 The title of the upcoming Star Wars live-action TV series is Star Wars: Skeleton Crew.
Star Wars: Skeleton Crew's Plot
We know few details about the plot of Skeleton Crew. The story will take place in the New Republic era. That's the same timeline as The Mandalorian and Ahsoka. It centers on a group of children lost in space. Watts said at Celebration, "It's the story of their journey trying to find their way home." And though it stars four kids, Watts noted it is not a kids show.
Behind the Scenes
Jon Watts directs Skeleton Crew and Chris Ford is writing on the series. The duo created the show. Dave Filoni and Jon Favreau provide producing support. Skeleton Crew has been in production since at least September 2022, as the creatives shared an image from the set at D23 Expo during that time.
Star Wars: Skeleton Crew's Cast
The only cast member Lucasfilm has confirmed for Skeleton Crew so far is Jude Law. We don't have any details about his character, but presumably, he's the adult who helps the kids find their way home. If so, we can't wait to see him play the father figure (even better if it's a reluctant dad story a la The Mandalorian).
Rumors point towards two of the Skeleton Crew's young actors: Kyriana Kratter (Bunk'd) and Ravi Cabot-Conyers (Encanto).
Star Wars: Skeleton Crew's Release Date
Star Wars: Skeleton Crew debuts in 2023. Since The Mandalorian season three premieres in March, we're guessing summer or later. The show will premiere on Disney+.