The holiday season is no longer approaching, friends. It's here. The Star Wars holiday Life Day just passed on November 17. That means all the Earth-based festivities loom. If you want to add some galactic flair to your celebrations this year, we have your back. This new Star Wars holiday jewelry from Girls Crew will fit right in with your Christmas styles. Known for making delicate, sparkling jewelry, Girls Crew has been knocking it out of the park with Star Wars designs. Nerdist has your exclusive first look at the latest additions to the company's Star Wars collection, including earrings that show Grogu in a stocking and lightsaber wreath earrings. Flip through the gallery below and be charmed. Then keep scrolling for another exclusive surprise.
Click To View Gallery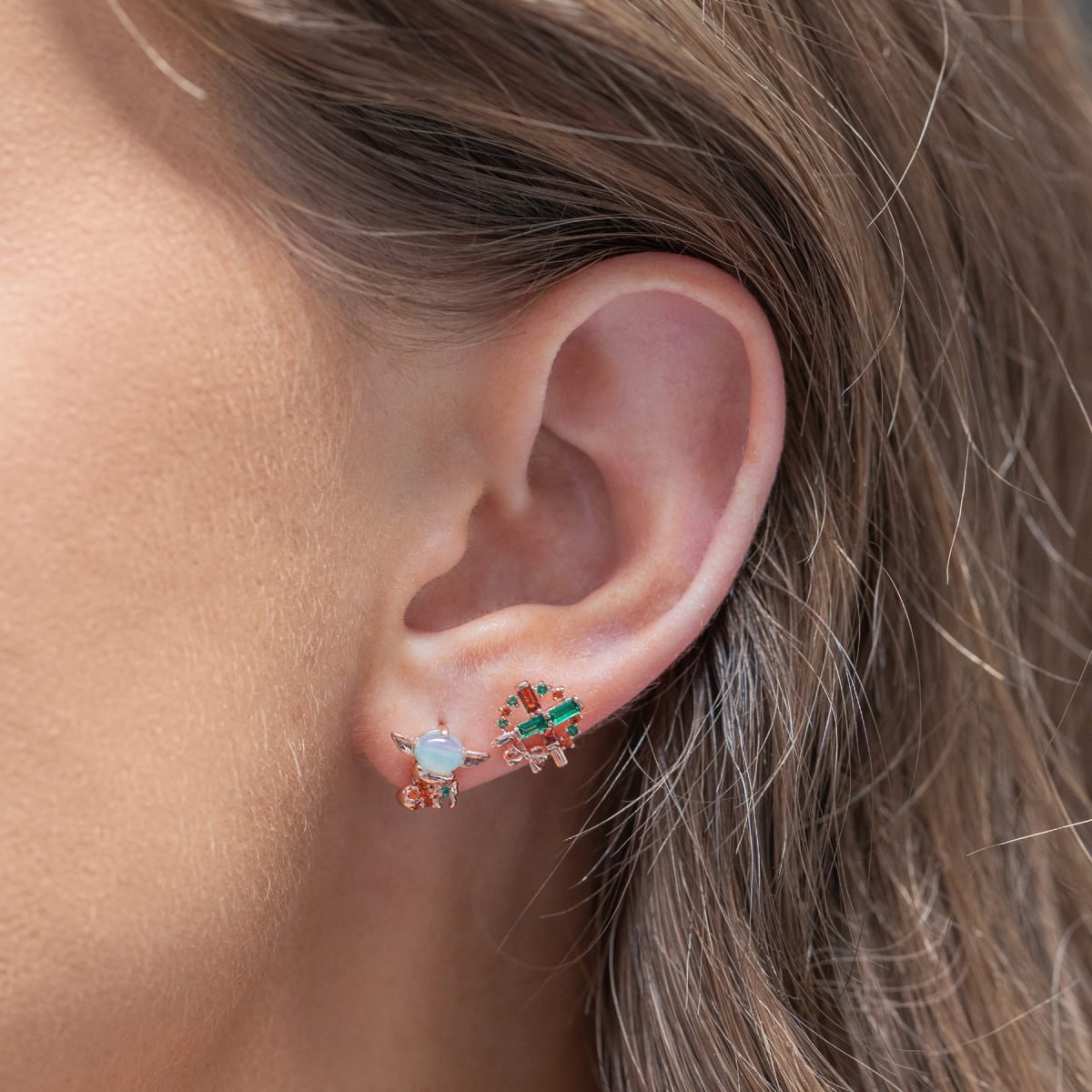 Grogu, a.k.a. Baby Yoda, in a stocking?! It's a gift. These precious earrings would make an ideal present for the Star Wars fan in your life with pierced ears. The studs come in silver, gold, or rose gold. The stockings have just a touch of red and green that nicely complement Grogu's cute little head peeking out. The lightsaber wreaths feature red and green lightsabers crossed over a gold, rose gold, or silver wreath.
And about that other exclusive surprise, we're happy to reveal Girls Crew's Ahsoka Tano designs. The popular character keeps getting new merchandise, and I fully support it. Here, Ahsoka's headtails frame a faceted orange stone. It's a subtle accessory that would shine with any dressy ensemble.
Click To View Gallery
The Ahsoka Tano design is available on earrings and rings or as a pendant. It comes in gold, rose gold, or silver.
All of the Star Wars jewelry shown here will be available directly from Girls Crew on November 23.
Amy Ratcliffe is the Editor-in-Chief for Nerdist and the author of Star Wars: Women of the Galaxy, The Art of Star Wars: Galaxy's Edge, The Jedi Mind, and more. Follow her on Twitter and Instagram.