Star Wars never would have become a multigenerational, international juggernaut without the music of John Williams. But the composer's not the only one responsible for creating the famous sounds of the galaxy far, far away. A lightsaber would not be nearly as cool if it didn't feature a distinct "hum" and "whirr." Those effects are so iconic you just heard them while reading that sentence. George Lucas's space opera wouldn't have been as epic without the work of legendary sound designer Ben Burtt. However, even fans who know how important he was to the galaxy far, far away might not know how he managed to make such unique and memorable sounds. That's going to change with the special Star Wars Day installment of the podcast Twenty Thousand Hertz.
The episode explores the stories behind how Burtt came up with the memorable sounds and voices of the Skywalker family space opera And we have an exclusive clip from the show. It explains how Burtt accidentally discovered the famous noise for blasters thanks to his backpack. Not only did that snafu result in the "pew pew" effect we all know, it led to the background noise for Y-wing fighters.
The Webby-winning Twenty Thousand Hertz podcast examines the stories behind some of the most famous and distinct sounds in the world. In the new Star Wars celebration episode host Dallas Taylor looks at the work of the legendary Ben Burtt. He's responsible for some of the most well-known sound effects in Hollywood history.
In this clip we hear how Burtt found the sound for blasters completely by accident. He was hiking in the Poconos when his backpack got caught on a guy-wire. The sound it created led him to check out radio towers in Los Angeles. There he hit guy-wires with a wrench until he found the right tone. It's the sound everyone knows, even if they aren't Star Wars fans. That's an incredible story unto itself, but it also resulted in him finding the background effects for Y-wing. One day the wind started blowing and produced the sound that follows the ships when they zoom by.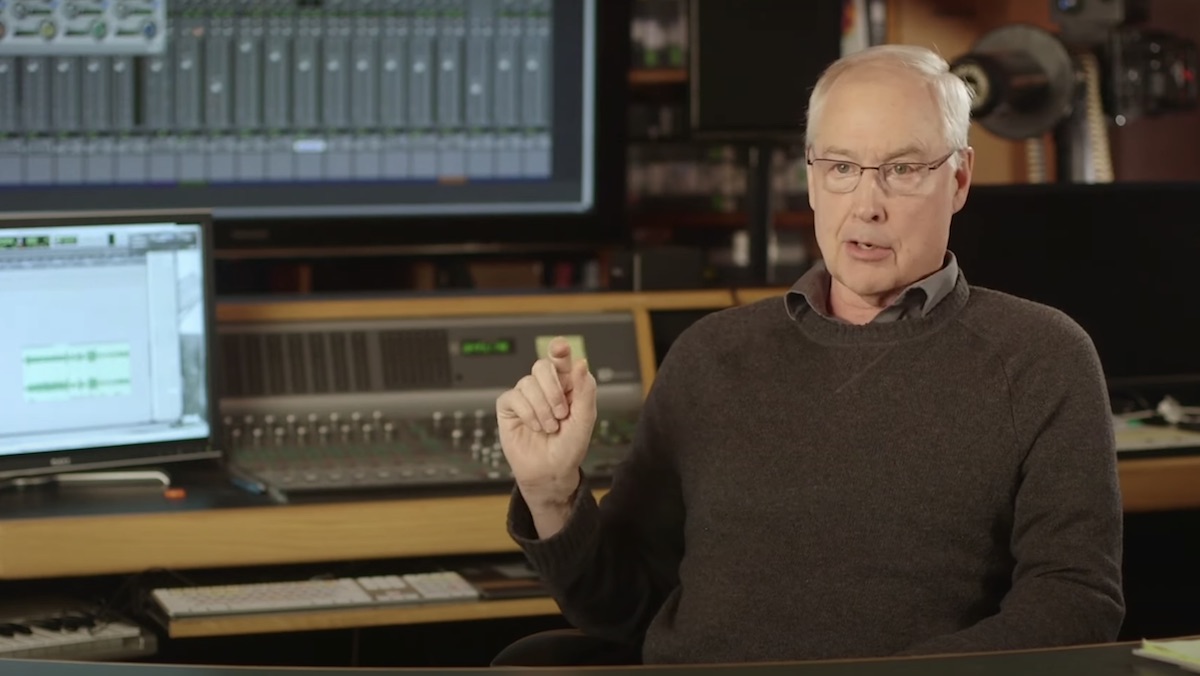 Shout
Hitting wires with a wrench might not be as glorious as working with a full orchestra. But Ben Burtt's sounds were just as important as any in making Star Wars what it is.
Featured Image: Jon McCormack