As we head into 2022, the world is a mixed bag. On one hand, things are falling apart because, well, you see what's been going on this entire decade; however, from an entertainment perspective, there's a lot to look forward to. Movies like Black Panther: Wakanda Forever, The Batman, and Spider-Man: Across the Spider-Verse (Part One) will bring much joy to fans' hearts. And if you are like me, you also look forward to other offerings like Sonic the Hedgehog 2. We need the joy of our fave blue speedster, who will race into theaters on April 8. But before that happens, LEGO is blessing us with a set featuring our friend Sonic.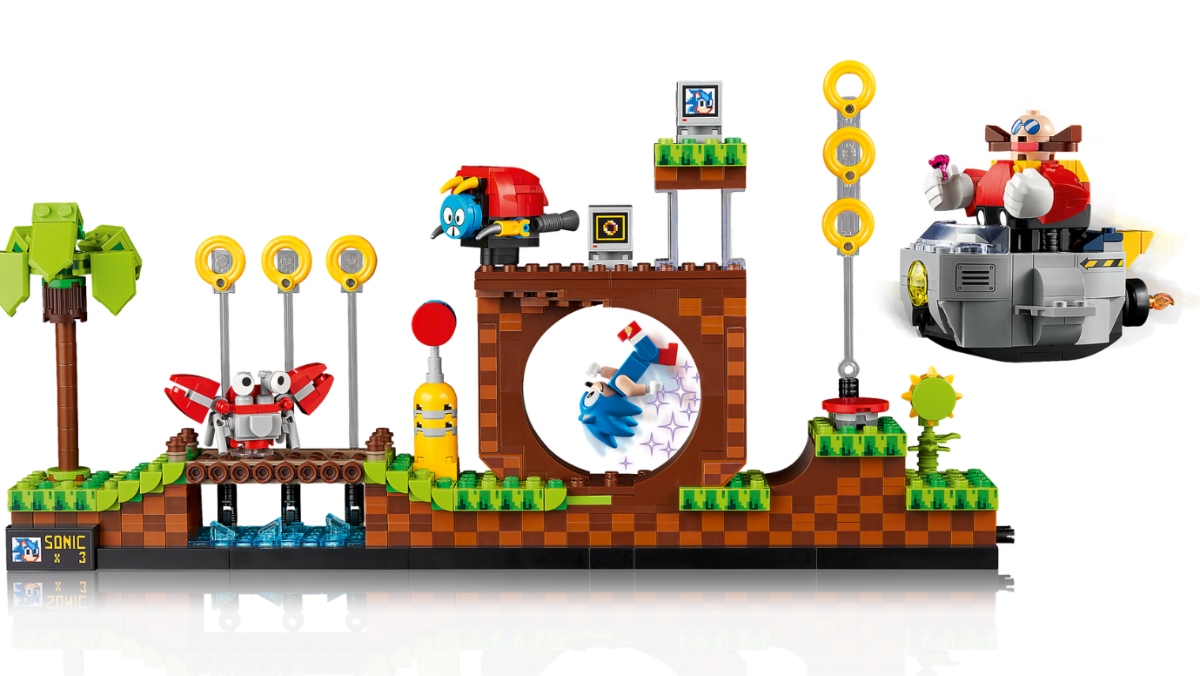 The Sonic LEGO set gives us major game nostalgia down to its pixelated appearance. It includes a palm tree, a good ole bridge loop, and a little spring action to watch this hedgehog get some serious air. Who doesn't love to see Sonic zip in the air with his red shoes? There are even rings to nab and TVs to pounce on. And you can collect seven Chaos Emeralds to proudly display on a stand. Suddenly, I wish I could find my old SEGA Genesis and fire this game up once again.
And, of course, Sonic the Hedgehog isn't alone in this LEGO collection. It includes Dr. Eggman and his infamous Eggmobile too, although they will have to be built vs. being a minifigure like Sonic. There's no Knuckles nor Tails to be seen, which is kinda sad. At least it is for me. I love Tails with all my '90s kid heart. (Yes, I know they appear later in the gaming series.) But it is still a very cool set with other 1,100 pieces to fit together. Perhaps more sets and characters will come out in future releases.
Fans can nab this Sonic the Hedgehog LEGO set on Year's Day 2022 for a cool $69.99.