A new quarter honoring Dr. Sally Ride debuts March 21, 2022. The coin is the latest in the American Women Quarters collection. It highlights her trailblazing spirit as the first American woman in space and her advocacy for equitable science education. Her life and business partner, Tam O'Shaughnessy, answers some questions from Nerdist about the artwork and the importance of Sally Ride's legacy.
But first, a quick summary of that legacy. NASA selected women to join astronaut training for the first time in 1978. Sally Ride and five other women joined 29 men in that year's class. Sally defended her PhD in physics from Stanford just days before driving to Houston to start training. She flew aboard two missions on the space shuttle Challenger. After retiring from NASA, Sally and Tam co-founded Sally Ride Science with the goal of encouraging all students, especially girls, in their STEM (science, technology, engineering, and math) studies and careers. In recent years, NASA's astronaut classes are gender-balanced and the first all-female spacewalk took place in 2019.
Nerdist: How involved were you with the design of the quarter?
Tam O'Shaughnessy: The U.S. Mint contacted me to get permission for using Sally's name/image/likeness on a quarter. I of course thought it was a great idea and an important step for our country. Women need to be equally represented in all aspects of our society including its paper money and coins. We created a licensing agreement which included that I could weigh in on the five designs and approve all biographical material used to promote the Sally quarter. The U.S. Mint was terrific to work with.
What are some aspects of the artwork that stand out to you?
I think the design reflects Sally's dreamy view of the future and fierce determination. Her face is hopeful and inspiring. I love that the artist Elana Hagler depicted Sally next to a window on the space shuttle, inspired by her quote, "But when I wasn't working, I was usually at a window looking down at Earth." And that "E PLURIBUS UNUM" [the motto of the United States, meaning "out of many, one"] is over the United States. So moving, so inspiring.
The name badge on her flight jacket just says "Sally." Was it usual for astronauts to use first names, or did most go by their last names?
I think a name badge with just first name ala "Sally" was unusual. Sally was easy-going and she likely just wanted her flight suit to reflect that.
I noticed that the patch on her right side is a section taken from the STS-7 mission patch when she became the first American woman in space.
Each crew creates their own special patch. Sally helped design the STS-7 patch so it showed one female symbol and four male symbols as well as positioning the brand new robot arm into the shape of a "7" for STS-7.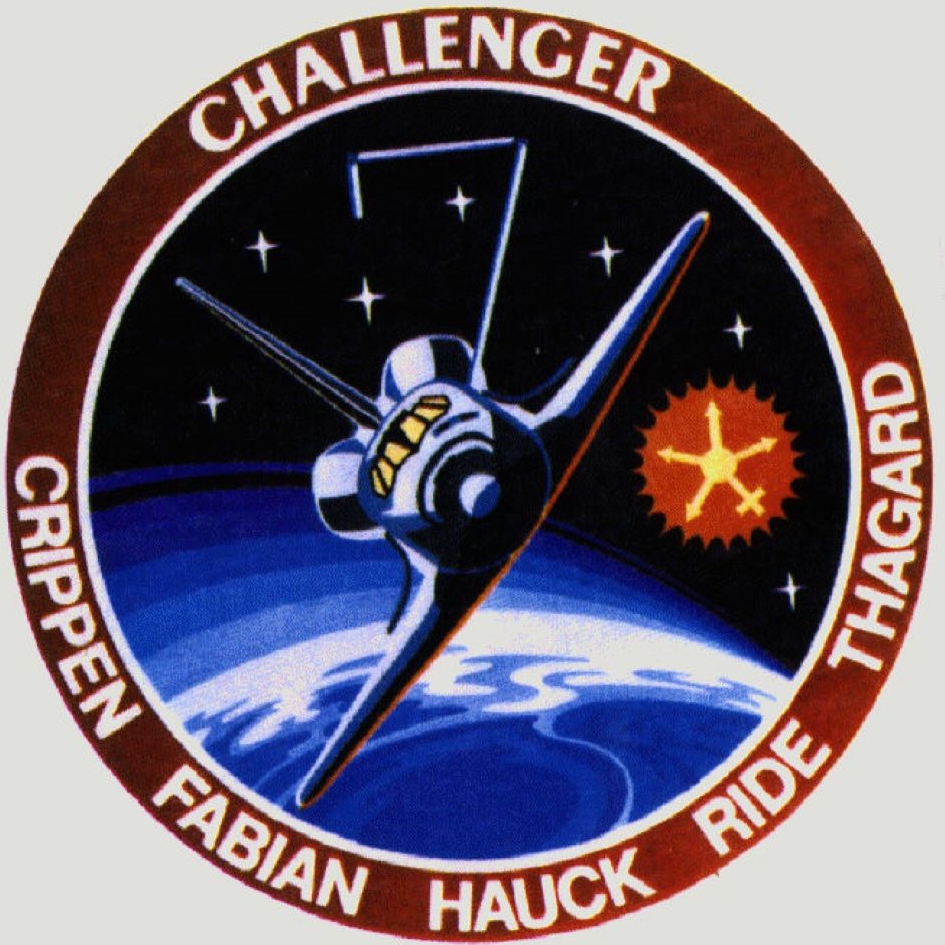 How important is it to honor Sally and other women in this way?
The American Women Quarters program is critically important to our country. Rarely have women appeared on paper money or coins. The same can be said for the National Statuary Hall in the United States Capitol in Washington, D.C. Each state may contribute two. Out of 100 statues, nine are women. Nine percent! And of course, there are countless women who have made enormous contributions to our country in science, art, politics, law, business, education, sports, local and global activism, etc. So the quarters program is important! It sends a positive message about how we value women.
Just imagine a little girl or boy who is saving pennies, dimes, and quarters for something special. They hold their coins and treasure them. They turn each coin over in their hand and stare at the image and words. If all they ever see are white male faces, the little boy or girl may never feel a sense of belonging. A sense that they, too, can make a difference.
Sally and I along with our friends Terry McEntee, Alann Lopes, and Karen Flammer started SALLY RIDE SCIENCE @ UC San Diego 21 years ago. One of our goals was to provide female role models in STEM because too few women scientists were featured in newspapers and magazines and on TV, and too few women scientists were elevated to leadership roles in academia and corporate America. Even though they performed as well or better than their male counterparts. Sally liked to say, "You can't be what you can't see."
What are some of Sally's many honors that stand out to you?
On November 20, 2013, President Barack Obama awarded her the Presidential Medal of Freedom, the nation's highest civilian honor, which I accepted. Obama was smart enough and thoughtful enough to recognize my longtime romantic partnership with Sally. That day, that moment was our national coming out.
In 2016, the Navy commissioned a state-of-the-art research vessel named for Sally. The R/V Sally Ride, operated by Scripps Institution of Oceanography at UC San Diego, sails around the world on expeditions to study to health of the ocean and the impact of climate change. I love the R/V Sally Ride and know it's made some big discoveries.
On May 23, 2018, the Sally Ride Forever stamp was unveiled. It occurred at the inaugural Women in Leadership panel discussion hosted by Sally Ride Science @ UC San Diego with Lynn Sherr as moderator and Billie Jean King, Condoleeza Rice, and Ellen Ochoa as panelists.
Heads Up
Even the "heads" side of the quarter honors women's contributions. It features a right-facing George Washington portrait rather than the left-facing one standard since 1932. Laura Gardin Fraser won a 1931 design contest, but the treasury secretary chose artwork by John Flanagan instead.
A total of 20 women will appear on quarters as part of the program, five each year between 2022-2025. The first quarter, released in February, honors poet and social activist Maya Angelou. Later in 2022, quarters will be released for Wilma Mankiller, the first female principal chief of the Cherokee Nation, Nina Otero-Warren, a leader in New Mexico's suffrage movement and the first female superintendent of Santa Fe public schools, and Anna May Wong, the first Chinese American film star in Hollywood.