It's been 15 years since Robert Englund put on the razor gloves of Freddy Krueger for Freddy Vs. Jason. Since that time, we've only seen the character in the reboot of A Nightmare on Elm Street that wasn't embraced by the fans, despite its stellar cast (Connie Britton, Rooney Mara, and Jackie Earle Haley are in this movie, y'all.) There had been rumors of a second reboot, but nothing concrete. Well, Fred-Heads, it is with great pleasure that we bring you the news that the one and only Robert Englund is returning to his iconic role of Freddy Krueger….for a Halloween episode of '80s-set sitcom The Goldbergs. You can see the official Twitter announcement down below:
#TheGoldbergs Halloween episode this year is going to be a NIGHTMARE! @RobertBEnglund will guest star as the one and only Freddy Krueger! pic.twitter.com/JduaQYqeiP

— The Goldbergs (@TheGoldbergsABC) September 21, 2018
First things first: Englund still looks and sounds perfect as Freddy. Yes, the actor may be 71 years old, but who can tell under all that makeup? In recent years, Englund has said that he's now too old for the part, whenever asked if he would return to play Freddy once more. But he's obviously changed his mind, as he's willing to put on that red and green sweater again for an appearance on a TV comedy. So could there be more to this return to Freddy than meets the eye?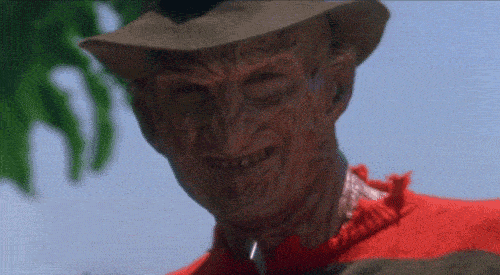 Our educated guess is that Englund has seen all the positive buzz surrounding Jamie Lee Curtis and John Carpenter's return to the Halloween franchise, in the forthcoming sequel that is set to hit next month, and maybe wants something similar to cap off his career as Freddy. Could Englund be gearing up for a Halloween style "many years later/back to basics" sequel of his own? New Line has to realize this would be far more popular than another reboot. And next year is the 35th anniversary of Wes Craven's original A Nightmare on Elm Street. It certainly seems the stars are aligning, and this might be the first hint.
Are you excited to see Robert Englund wisecrack as Freddy once more? Be sure to let us know your thoughts down below in the comments.
Images: New Line Cinema