Reese's is a top tier sweet treat. The combination of its peanut buttery inside, which tastes unlike any other peanut butter on Earth, and chocolate exterior is iconic. But the candy is delicious in all its forms, whether it is in Pieces, candy bars, in the shape of an egg, or with white chocolate ( or none at all) on the outside. There's seemingly nothing that this candy brand can't do. So why not launch a makeup line? That's right, you can now wear Reese's on your face. Just make sure you don't eat it.
According to CNN, Reese's is teaming up with makeup company HipDot to release a makeup collection. The line will include two lip balms, two makeup brushes, and a couple of cool eyeshadow palettes. The Reese's makeup palettes, which come in "milk chocolate" and "white chocolate," will include six vibrant shades each. And, as I said earlier, it is not edible. (But surely it smells good, right?) The best part is that those with peanut allergies can enjoy this makeup; it doesn't have any actual peanuts in it.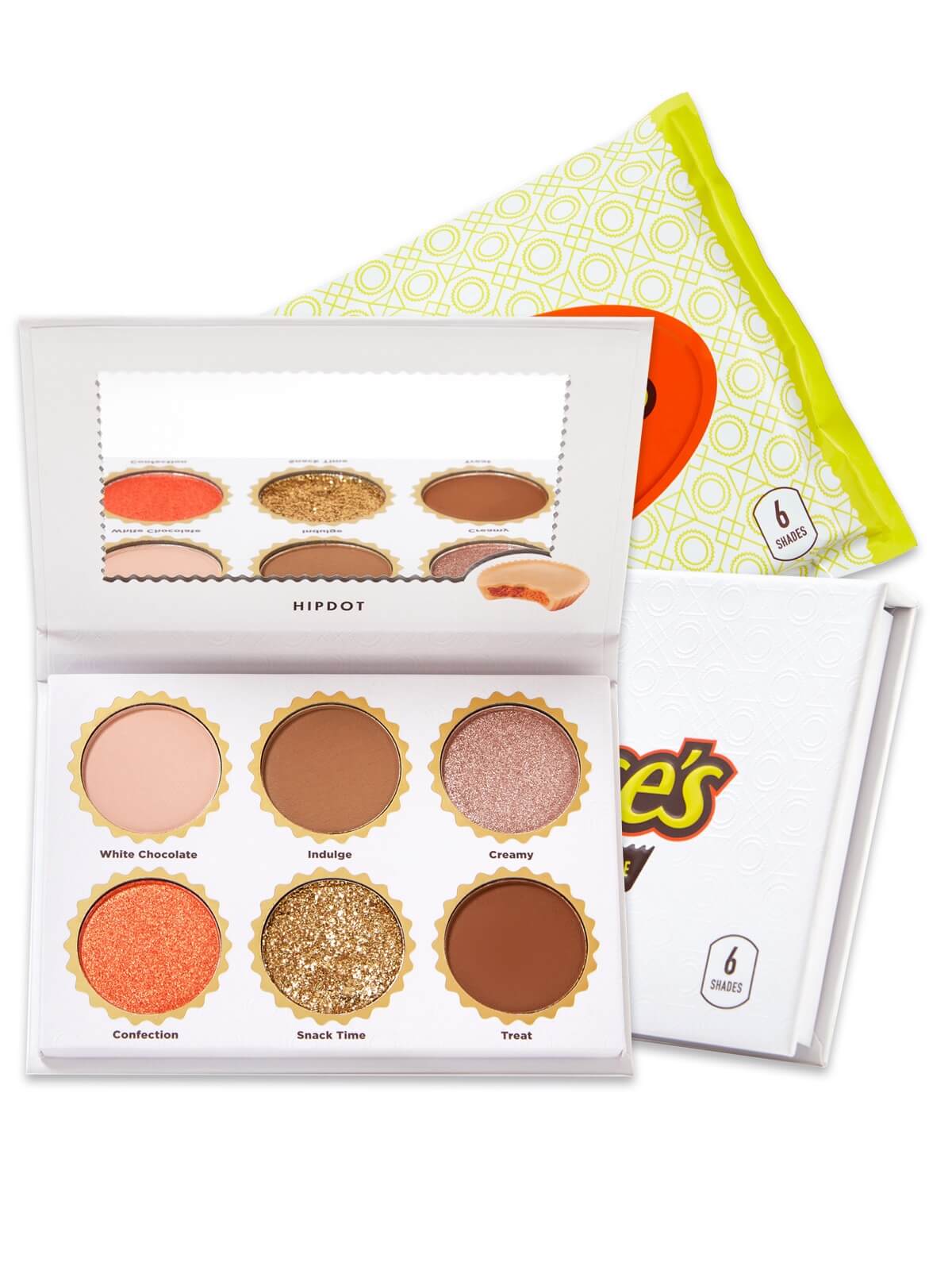 The "Chocolate Lovers" and "Peanut Butter" lip glosses come packaged together in a wrapper similar to a Reese's egg. Why? Because that's how it is meant to be. Peanut butter and chocolate together forever.
The HipDot X Reese's makeup line is already available for fans to purchase from HipDot's website as well as Ulta and Hersheyland's sites. Those who are near a Hersey's Chocolate World location can also pick up some goodies in person. Brushes and glosses, as well as each individual eyeshadow palette, will run $16.
The big spenders among us can grab a Reese's makeup collector's set with all the items in a zip-up pouch for $74. That's honestly not a terrible price point considering how expensive makeup can be. And it is a happy thing for Reese's lovers. We appreciate the fun color names like "Snack Time," "Confection," and "Perfect." The last one is what you are, Reese's.
So, if you want to smell like a peanut butter cup, grab this tasty makeup as soon as possible.
Featured Image: HipDot.com