Sometimes too much of a good thing can lead to bad things. Bong Joon Ho's Parasite showed us that. But we can't get enough of the first ever foreign film to win Best Picture at the Academy Awards. Which is great because we're going to be getting a whole lot more of it soon. The Oscar-winning movie is already being adapted by Adam McKay into a series at HBO, exploring ideas that couldn't be squeezed into the two-hour movie. And now, Parasite also coming to another medium. The storyboards director Bong drew himself for the movie are being adapted into a graphic novel.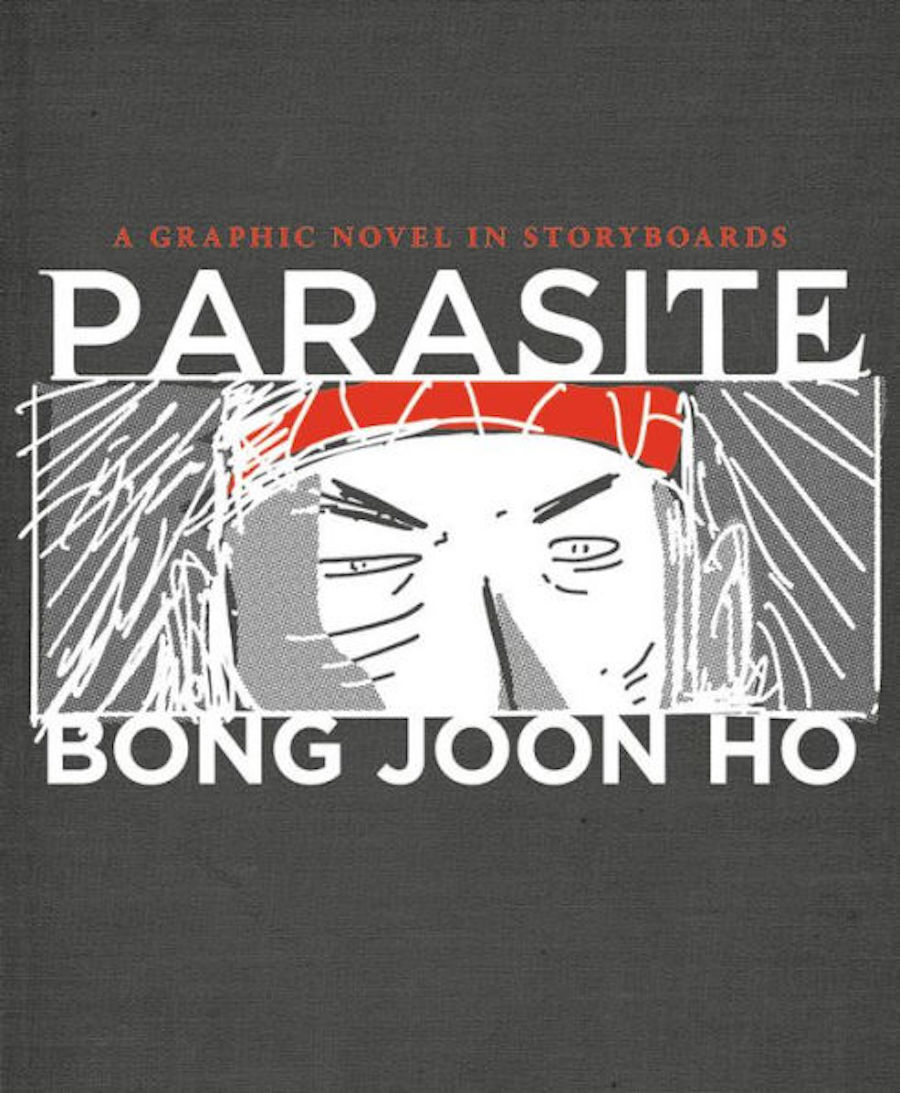 Grand Central Publishing
Parasite: A Graphic Novel in Storyboards from Grand Central Publishing (which we first heard about at THR) will feature "hundreds of mesmerizing illustrations" Bong Joon Ho drew during pre-production. The graphic novel won't just be another way to appreciate the story though. It's an inside, behind-the-scenes look at Bong's own method of filmmaking.
"As part of his unique process, Director Bong Joon Ho storyboarded each shot of Parasite prior to the filming of every scene. Accompanied by the film's dialog, the storyboards he drew capture the story in its entirety. Director Bong has also written a foreword and provided early concept drawings and photos from the set which take the reader even deeper into the vision that gave rise to this stunning cinematic achievement."
Bong storyboards his movies before filming, so the graphic novel will include every scene from the film. And they they look much like they do on screen. This comic will offer new ways to notice details and framing we might have missed while watching. This comparison video between the final film and the storyboards highlights just how much pre-planning the Oscar-winning filmmaker does.
PARASITE - Storyboard to Film
Director Bong Joon Ho storyboards the entire film before he rolls the camera. He does not shoot master shots or any coverage. He shoots his storyboards. Here is a quick comparison of the storyboards and the final film...#filmmaking #craft pic.twitter.com/Yga13q9KKH

— Vashi Nedomansky, ACE (@vashikoo) February 14, 2020
"Director Bong's illustrations share the illuminating power of his writing and directing, making the Parasite graphic novel a gorgeous, riveting read and fascinating behind-the-scenes glimpse at the making of one of the best films of the year," said Grand Publishing senior editor Wes Miller in a statement. "The result is an all-new way to experience the vertiginous delights and surprises of Bong Joon Ho's deeply affecting, genre-defying story."
This version of the 304-page book, which has already been released overseas, will be entirely translated into English. It goes on sale this spring, when it comes to U.S. stores on May 19, 2020. You can pre-order it now from most major booksellers. It will be available as an e-book ($14.99) and in hardcover ($30).
CJ Entertainment/NEON
Are we going to get it? Of course we are. We might not have Park family money, but we can't get enough of this dark, funny, tragic story. And as long as our desire to get more and more of it doesn't result in us taking advantage of the less fortunate this is not a case of too much of a good thing being a bad thing.
But maybe we'll leave our copy near the basement door at night… just in case.
Featured Image: CJ Entertainment/NEON