Cinespia has been a staple of of Los Angeles outdoor screening events since 2002, when they first made their home on the grounds of the Hollywood Forever Cemetery. Hundreds of classic films have shown at Cinespia since then, but one certain set of beloved films have always remained elusive: the original Star Wars trilogy. But after many years of fan requests, it's now official: Star Wars: A New Hope, The Empire Strikes Back and Return of the Jedi are debuting as part of Cinespia's summer 2019 season.
The trilogy will screen individually over three consecutive weekends, starting Sunday July 7, then on Sunday July 14, and finally on Sunday July 21.
The films had not been previously available to Cinespia over the past seventeen years, only becoming available now. In fact, there have only been a few screenings anywhere in the world of the three classic films in decades. The original trilogy is being presented in partnership with the John Anson Ford Theatre together with Amazon Studios.
This will be the first time Cinespia has shown outdoor films at the Ford Theater. Actually, it'll be their first time anywhere outdoors besides their acclaimed and popular series at the Hollywood Forever Cemetery. The summertime graveyard series have become a Los Angeles tradition for film lovers. With state of the art projection and state of the art surround sound, the Ford Amphitheater, nestled in the Hollywood Hills, will prove a unique and exciting presentation of the original trilogy.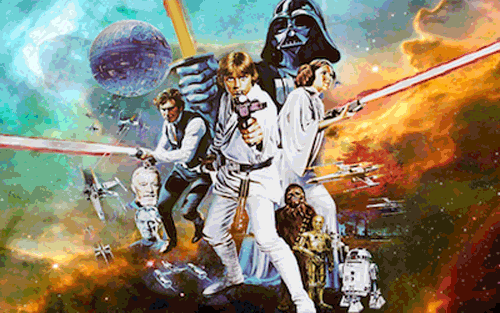 For three consecutive Sundays during the month of July, you can join 1,200 people in this Star Wars celebration under the stars. You can bring food and drinks to have a picnic while enjoying a Star Wars inspired DJ set, and make memories at a custom built Cinespia photo booth dressed up as your favorite character from the films. Then, sit back and watch one of the original trilogy films that made George Lucas a legend, and inspired fans and filmmakers forever.
Tickets start at $20 are now available at www.cinespia.org.
Images: Lucasfilm / Cinespia