There are trailers, and there are trailers. As it shifts closer to its release date, Christopher Nolan's Oppenheimer has given us a kind of trailer that it calls an "Opening Look." Oppenheimer's editor Jennifer Lame curates this in-depth, beautiful tease of the movie and it brings together new scenes, images, and sounds from the film. This trailer takes us into the heart of Oppenheimer and hits us full force with the movie's intense suspense. We feel the hairs on the top of our arms standing up just from these five minutes. We can't image how we'll sit through Oppenheimer's full runtime of three hours and nine seconds. Phew. Take a glance at the Opening Look trailer below and enter into Oppenheimer's fraught universe.
If you're looking for light, summer fare, this movie is… definitely not right for you. But Oppenheimer's horrific sort of snowballing is made very clear in this Opening Look trailer. You'll probably leave the theater as haunted as Cillian Murphy's J. Robert Oppenheimer. But the scenes and looks revealed above make very plain the craft of Oppenheimer. We know how this movie ends, but the visceral feeling of this historical story will probably stay with us for a long time. It honestly is already lingering just from this Oppenheimer trailer. Of course, it doesn't hurt that the actors and creators involved in Oppenheimer are top-notch. Hopefully, this movie is as nuanced and thoughtful as it appears.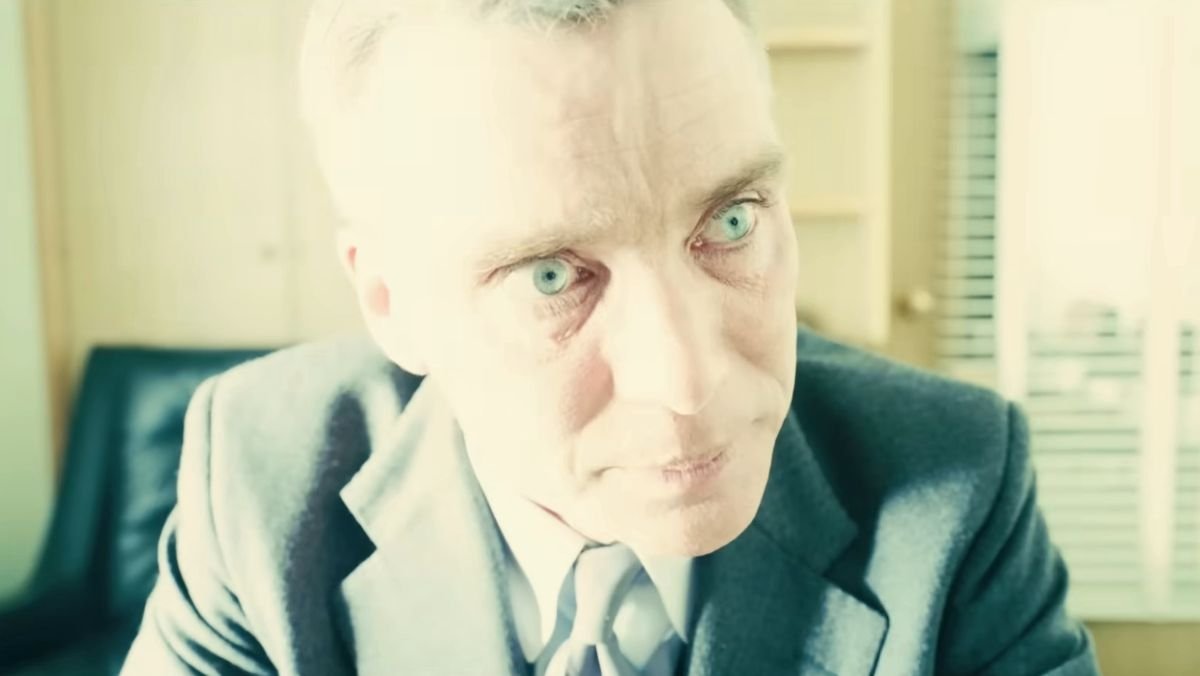 The synopsis for Oppenheimer shares:
Written and directed by Christopher Nolan, Oppenheimer is an IMAX®-shot epic thriller that thrusts audiences into the pulse-pounding paradox of the enigmatic man who must risk destroying the world in order to save it. The film stars Cillian Murphy as J. Robert Oppenheimer and Emily Blunt as his wife, biologist and botanist Katherine "Kitty" Oppenheimer. Oscar® winner Matt Damon portrays General Leslie Groves Jr., director of the Manhattan Project, and Robert Downey, Jr. plays Lewis Strauss, a founding commissioner of the U.S. Atomic Energy Commission.
Additionally, the movie is based on the "Pulitzer Prize-winning book American Prometheus: The Triumph and Tragedy of J. Robert Oppenheimer," written by Kai Bird and the late Martin J. Sherwin. According to the trailer's description, "Oppenheimer is filmed in a combination of IMAX® 65mm and 65mm large-format film photography including, for the first time ever, sections in IMAX® black and white analogue photography." All three hours of Oppenheimer release on July 21.