Westworld's season two premiere ended with the discovery of hundreds of hosts floating dead in a sea that shouldn't exist, with Bernard cryptically saying, "He killed them–all of them." The only person–human or host–definitely among the dead was Teddy, who apparently will die. Again. But who is most likely to join him on the deceased list by the end of the big season two finale? To answer that we're listing the death odds for all of the season's major players.
Dolores 5%
Dolores has truly become the Deathbringer on her path of destruction, killing both humans and hosts alike. Her unyielding vengeance, blood thirst, and unstoppable desire to break free of her bonds is exactly why she's the best the bet to walk away from the season finale still alive.
Maeve 10%
The Professor X of the park has been in rough shape the last couple of weeks, but we not only expect her to make a triumphant return in the finale, we think she is safer than ever after Ford marked her as his favorite "child." He's secretly still in control and has the power to protect her, though with her host telekinesis she might not need much protecting.
Bernard 25%
Despite arguably being more important that either Maeve or Dolores, Bernard is also more likely to be a pawn for whatever deadly plans Ford has, which increases how much danger he is in. Plus we know there are a couple more dozen Bernard's down in deep storage, so the Bernard we know is replaceable.
Ford 0%…or 100%
Um, is Ford alive-alive? Or merely "alive" as a consciousness in the system. Can he even die at this point, or has he already achieved a type of immortality within the confines of the park? Can he be erased? Making predictions with this show is hard enough for the normal robots, let alone the park's omnipresent god.
Akecheta 40%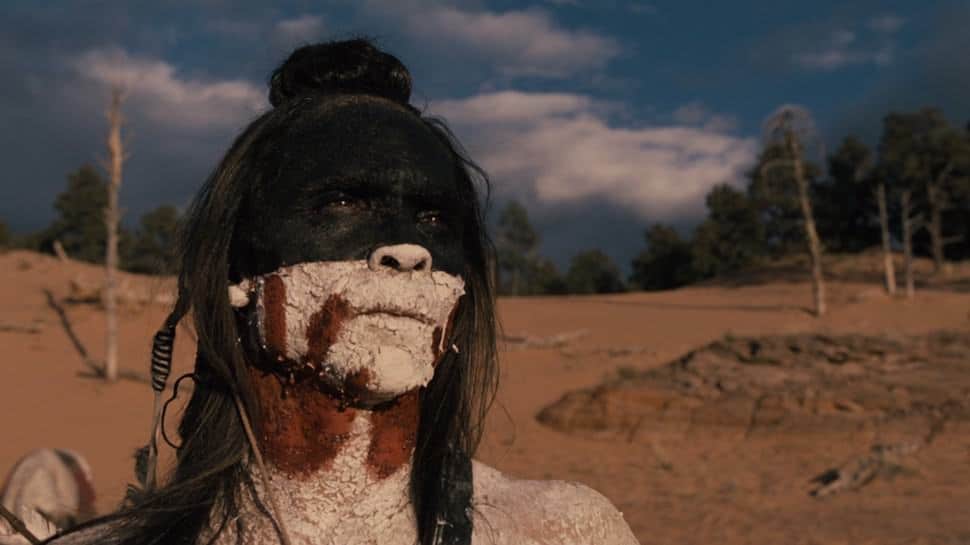 One of the hosts who woke up the earliest, Akecheta's role in recent weeks went from the periphery to center stage. What exactly does he want now though? To break out or to stand with Ghost Nation against Deathbringer Dolores? And what role does Ford intend for him to play? He's not a safe bet to make it out of the season, but it would still be a little surprising to see him be such a non-factor going forward after his real story was just introduced.
Lee 50%
He made a genuine connection with Maeve, showing actual empathy for a host. His growth has been one of the most surprising parts of the season, and without that moment we'd put his chances of dying much higher. As it is we think the all powerful Maeve might also try to save him the way he saved her, but he's still one of the top humans with a mark on him.
Hector and Armistice 50%
We're putting these two together because at this point they serve much of the same role, primarily as Maeve's henchmen. Hector is more important to her, but he's also more willing to die for his love so that cancels out any advantage he might have had over Armistice. Plus, with a big fight coming we know neither of them will back down when things get ugly.
William 85%
Ford has said this is his last game for William, who is trying to destroy the park. With Ford still in charge, though, the odds are far greater William will be the one destroyed. It's hard to imagine Westworld without him, but the real him could easily die (though he is very good at surviving), only to see a host/human hybrid of him return eventually.
Elsie 90%
One of the odds on favorites to die in the season finale since Ford has already told Bernard he should kill her. The humanity in Bernard saved her, but if it turns out Ford is right and she can't be trusted Bernard might finally agree that Elsie has to go. In a murder amusement park of killer robots you never want to be the human who knows too much.
Charlotte 95%
Charlotte is the direct competition for Dolores whose "father" she tried to kidnap and cut open; she has recently run afoul of Maeve; and this whole time she has been trying to take away Ford's park from him. Charlotte is dead. She's so dead.
Stubbs 0%
It doesn't matter if Stubbs the actual human isn't alive at the end of the season (which is probably about 30% to happen), because he can't actually die. You can't kill a legend.
But what do you think? Who are the best bets to survive and who will most likely die? Give us your odds in the comments below.
Images: HBO
MORE WESTWORLD