One of the best parts of every addition to the Star Wars universe is the introduction of a new droid. From BB-8 to K-2SO to the OGs R2-D2 and C-3PO—and everything in between—they're all icons. So obviously, Obi-Wan Kenobi couldn't arrive and not present us with an adorable new robot. Yep, the new Disney+ series has everything: a bereft titular Jedi, a whole lot of exciting Star Wars lore, and L0-LA59, a.k.a. Lola. (Or at least in the last few years.) And luckily the Lola merch is already on its way.
At Star Wars Celebration, Hasbo Pulse gave fans a peek at a whole lot of Obi-Wan Kenobi collectibles and merchandise. But what really stood out to us was its Star Wars L0-LA59 (Lola) Animatronic Edition. And it's already available for pre-order. In the series, Lola is the 10-year-old Leia's robotic companion on Alderaan and beyond.
Here's how Hasbro Pulse describes the toy, which retails for $89.99:
The Star Wars L0-LA59 (Lola) Animatronic Edition from Hasbro's Star Wars collection lets kids and fans alike bring home a beloved droid companion. This Star Wars toy features design and deco inspired by the Obi-Wan Kenobi live-action series on Disney+. Touch the censor on L0-LA59's head to activate more than 45 different light, sound, and movement combinations through 3 modes of play. Unlock Companion Mode by attaching L0-LA59's legs, Hover Mode by attaching her stand, or On the Go Mode by removing her from either base. She even responds to background noises with a series of lights, sounds, and movements. Kids ages 4 and up will love this adorable animatronic droid, which makes the perfect addition to any fan's Star Wars collection.
Click To View Gallery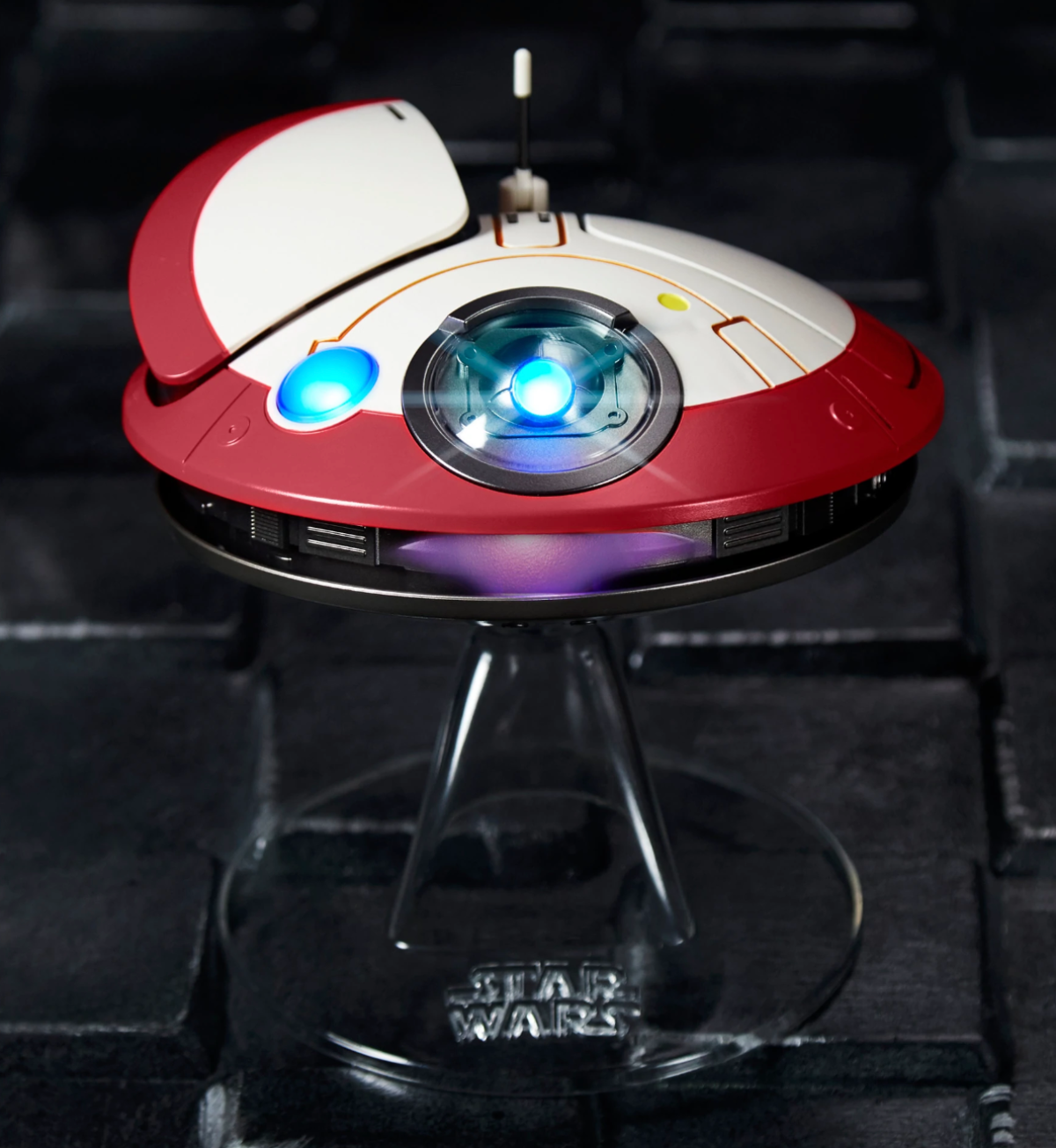 Per Star Wars, the droid is set to appear across a several product lines. Those include the Black Series, Bounty Collection, Vintage Collection, and more. This is a relief as we were briefly worried about Lola's fate after Bounty Hunter Flea smashed her. But you can't keep a good droid down for long.
Star Wars L0-LA59 (Lola) Animatronic Edition is currently available for pre-order at Hasbro Pulse and will ship on December 1, 2022.