Hello there, Obi-Wan Kenobi LEGO set. After years of anticipation, the Disney+ series, catching up with Ewan McGregor's titular Jedi Master—and his friend turned nemesis Darth Vader—is here. And with it is the merch. LEGO is always good for its Star Wars builds and the Inquisitor Transport Scythe, inspired by the series, is no different. A decade after Revenge of the Sith, Obi-Wan—now going by the more subdued Ben—is on the run, hiding from a group of nefarious inquisitors. The set gives us a closer look at a trio of his foes.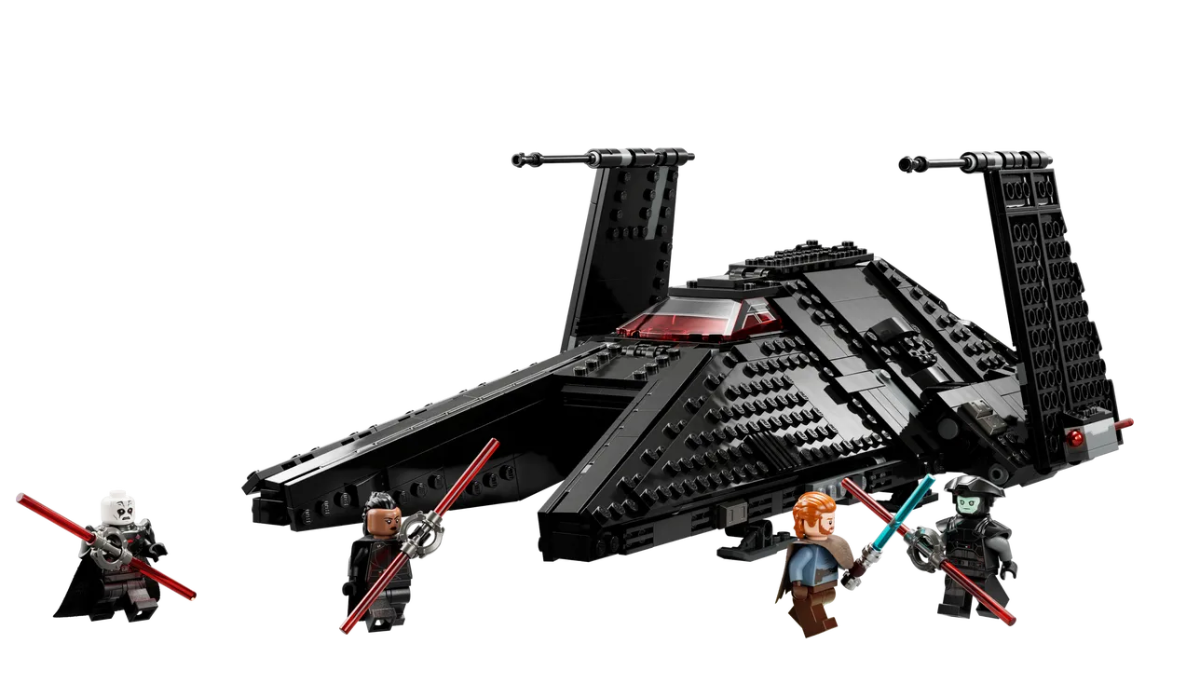 The 924-piece build features a pretty sweet look at the vehicle used by the Empire's Jedi-hunting crew. Inside the cockpit—which flips up—there's a trio of seats for the Grand Inquisitor and his cronies. Speaking of which, the set also features four minifigures. There's Kenobi, of course. And then the Grand Inquisitor (Rupert Friend in Obi-Wan Kenobi), Reva a.k.a. Third Sister (Moses Ingram), and Fifth Brother (Sung Kang). Ben (née Obi-Wan) wields his classic blue lightsaber while the Inquisitors carry very villainous and cool double-bladed red lightsabers.
Here's How LEGO describes the set:
Kids can play out Jedi-hunting missions from Star Wars: Obi-Wan Kenobi with LEGO® Star Wars™ Inquisitor Transport Scythe (75336). This buildable toy starship has adjustable wings for flight and landing modes, 2 spring-loaded shooters and an access ramp. The cockpit opens for easy viewing of the detailed interior, which has 3 minifigure seats and storage clips for lightsabers. There are also LEGO minifigures of Ben Kenobi, the Grand Inquisitor, Reva (Third Sister) and the Fifth Brother with lightsaber weapons for creative role play.
Click To View Gallery
Inquisitor Transport Scythe retails for $99.99 and is available for pre-order, with a limit of two sets per order. It starts shipping on August 1, 2022.