It will be impossible to forget last week's explosive Westworld, but based on new images from this Sunday's episode the show will remember the park's Ghost Nation, in what appears to be a standalone episode that will finally move the mysterious tribe from the periphery of the story to the forefront.
The post-credits teaser from last week's episode focused on the Native American hosts who have appeared throughout the season in small roles, including in the season premiere when we saw Dolores had murdered some of them. The sneak peek primarily focused on the story of the great Zahn McClarnon's Ghost Nation leader Akecheta, who has briefly appeared already this season. The episode's title, "Kiksuya," is listed by the show's wikia page as meaning "remember" in the tribe's Lakota Language, which fits in with the multiple timelines and Akecheta's journey to the maze of self-discovery hinted at here.
Was that whiskey and Arnold's wooden toy maze left by Ford? The timeline and location certainly line up. And the images from this week's episode released by HBO point towards an important role from the Ghost Nation leader, which means it almost certainly was, because there's no indication any other major story line or characters will appear.
Akecheta's war makeup could help keep the multiple timelines in order.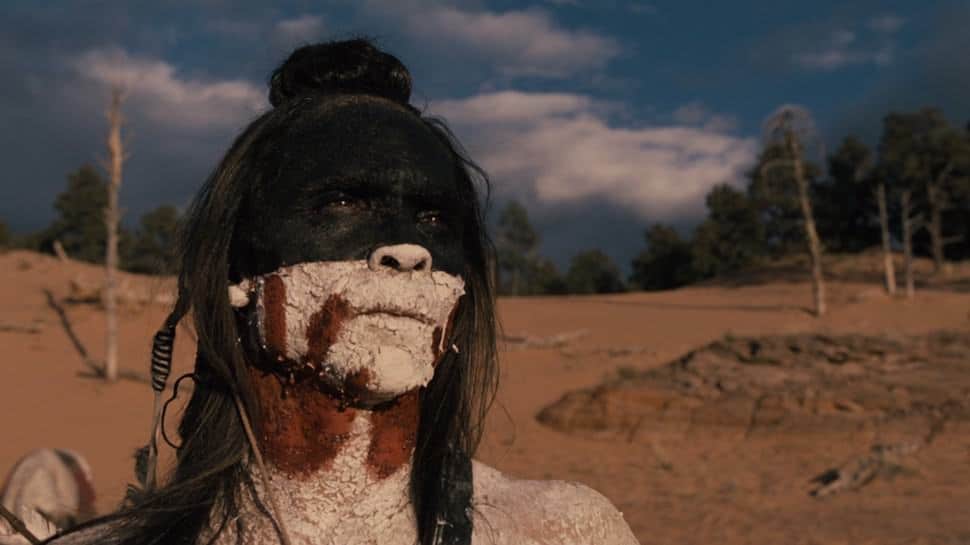 The most intriguing image might be this one of Akecheta riding alone, since we are still looking for the elusive Valley Beyond everyone is talking about. Could he be the first to arrive there?
We also get another look at Akecheta's wife(?), who we know will be taken from him at some point.
But whatever journey he goes on (and with Westworld we also have to add "whenever" he goes on it), he won't be entirely alone as we see another member of Ghost Nation also in full war makeup.
After last week's action-filled episode it makes sense the show would followup with a quieter, more focused entry, but that doesn't mean it won't be important. Ghost Nation has been a mysterious presence all season, and we might finally be ready to find out why they've always been lurking.
What do you make of these photos? Tell us in the comments below.
Images: HBO