We expect a steady stream of new Obi-Wan Kenobi content as the series heads closer to its release date. But it's still a joy to see new parts of the show every time they release. In this case, Total Film has shared three new images from Disney+'s Obi-Wan Kenobi series. While these images largely reveal different looks at things we've already seen, we can still appreciate Obi-Wan's stylish new look, another glimpse at the planet Daiyu, and another glimpse of everyone's favorite villain, the Grand Inquisitor.
#ObiWanKenobi is hunted in the new Star Wars series. Expect to see him off Tatooine and exploring other worlds.

Find out more in the new issue of Total Film – pre-order your copy right here: https://t.co/P7mx618ke9 pic.twitter.com/kPOZoqVB03

— Total Film (@totalfilm) April 25, 2022
We know that we'll see many different sides of Obi-Wan in this new series. On the one hand, he'll spend time on Tatooine protecting Luke Skywalker. Of course, the pair are in hiding. And at the beginning of the series, Obi-Wan Kenobi finds himself without much hope at all. We can tell by his thick depression beard. But we must say, we are digging Obi-Wan's hairstyle so far in this series.
But hopefully, as the series kicks into gear, Obi-Wan can shake off the blues and get his head in the game. Because we know he'll have no shortage of adventures. He'll head off-planet to new worlds, such as Daiyu. In this new Obi-Wan Kenobi image, we get another look at the neon planet. It matches what we know about Daiyu so far. According to writer Joby Harold, Daiyu has "sort of has a Hong Kong feel to it. It's got a graffiti-ridden nightlife, and is kind of edgy. It's just got a different lane and a different feeling."
…Total Film released this new image from the Obi-Wan Kenobi TV series (May 27, Disney+). pic.twitter.com/o94FmhEaIw

— The Spaceshipper 🚀 (@TheSpaceshipper) April 25, 2022
Obi-Wan has his robe and hood on and he's ready to explore… But not too overtly, because the dark side has eyes everywhere. Our final new Obi-Wan Kenobi image reveals Rupert Friend as the Grand Inquisitor. He's got his hand on an ominous-looking wheel and he's not to be trifled with.
But Total Film reminds us he's not our only baddie. Moses Ingram's Inquisitor Reva lurks in waiting. And, of course, we can't forget Darth Vader himself.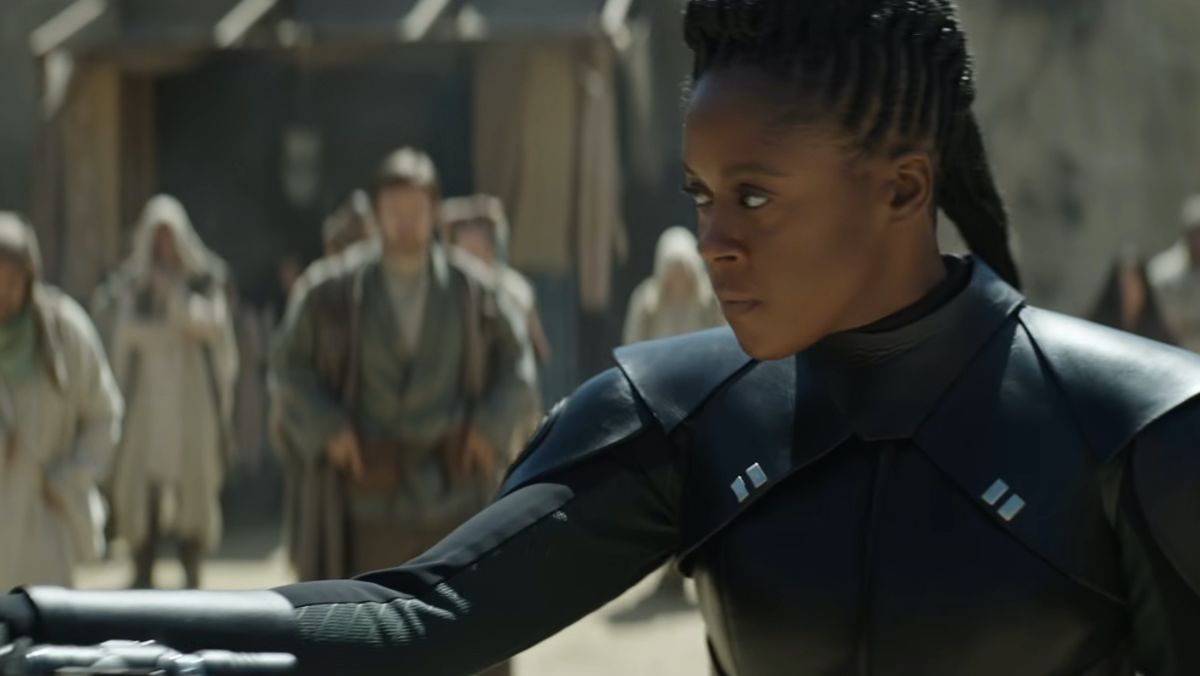 These new images make us more excited than ever for the upcoming Obi-Wan Kenobi series. And we can't wait to get the full picture when the show premieres on May 27.