Nothing can stop Netflix. The ever-popular streaming service just keeps growing and growing. Even the recently announced price hikes won't stop the behemoth company, which continues to roll out mega hit after mega hit. But just how many people are signed up for Netflix? According to The Hollywood Reporter, it's 139 million.Revenue has also gone up 27 percent in the last three months, for a total of $4.19 billion. That's thanks in part to breakout hits, like the Sandra Bullock-starring film Bird Box, which according to Netflix has been viewed more than 80 million times since its release in December. Bird Box also had the best first seven days ever for a Netflix film, with more than 45 million of those views coming in that first week.
But Bird Box isn't the only Netflix property making waves. The new series, Sex Education, is on pace to receive more than 40 million views by the end of the month. Likewise, after acquiring the Lifetime series You and making its debut season available, the Penn Badgley stalking show has also been watched by more than 40 million Netflix accounts. Meanwhile, the Spanish-language series Elite has more than 20 million views within the first month of its premiere.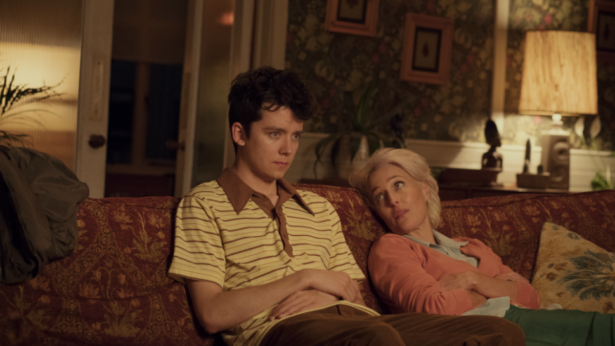 This information, provided via the Netflix Twitter account " See What's Next," has left some people confused. For instance, how does Netflix qualify a view when a show or movie can be turned off at any time? Are people actually finishing these programs or just checking them out briefly? According to The Hollywood Reporter, a "viewer" is any account that watches at least 70 percent of a film and at least 70 percent of a single episode of a series. That makes those TV numbers a little less impressive–it's highly likely a lot of people check out the first episode and never come back for more–but it does prove that strong buzz at least leads to curiosity views.With the return of Stranger Things later this year, we can only imagine how much higher these numbers are about to soar. It's a good time to be alive if your name is Netflix.
Images: Netflix