In a move likely very frustrating for subscribers, Netflix aims to crack down on password sharing. Specifically sharing passwords with those not living under one roof. This isn't the streaming company's first attempt to curb password sharing on the platform. But this time it sounds like the streaming platform means business. The 2022 Q1 numbers are in and Netflix lost 200,000 subscribers in the first quarter. It's the first subscriber loss for the streaming platform in a decade—and it could get worse. Netflix could lose up to two million subscribers in Q2. The streaming platform shared the info in a shareholder letter.
If there was ever any doubt that Netflix would follow through with its plans to cut down on inter-household password sharing, that is over. But how will Netflix stop password sharing? This time, the streaming platform is getting money involved. Netflix isn't going to boot the infringing profiles off the main account if it catches someone password sharing. Instead, it'll just make the account holder pay up. Here are the latest updates in Netflix's attempts to stop users from sharing their passwords and accounts.
Netflix's Plan to Stop Password Sharing Forces You to Pay
According to Variety, Netflix is testing a slightly-increased price for accounts with profiles in multiple households. Its testing ground is Chile, Costa Rica, and Peru, which launched the test in March 2022. Netflix is just testing the policy now, but it could eventually take hold in Netflix markets globally.
For accounts with users from multiple households, Netflix will reportedly offer a way to "easily and securely" continue to share the account… for a small price. Account holders can select from an "add an extra member" feature and add up to two friends they don't live with. And it'll cost an extra $2.99 per month. That's certainly less than making someone create a whole new account. But for what it's worth, Netflix is already one of the most expensive streaming platforms, so it's no wonder people are moved to password sharing. After recent price hikes, its premium subscription now costs $19.99 in the US. (Amazon's Prime video, for reference, costs $8.99 per month.)
For those realizing the time has come anyway, Netflix will also release a feature that allows a profile transfer to either a whole new account or an "extra member" account. So someone can move their profile without losing their years of curation.
Netflix's "Add Extra Home" Option for Account Sharing
Most recently, we learned via The Verge that Netflix has expanded its efforts in the password-sharing fight. Netflix rolled out a test of new anti-account-sharing features in Argentina, El Salvador, Guatemala, Honduras, and the Dominican Republic. In these areas, Netflix's support notes that users will have to pay an additional fee for use of an account outside their primary household.
In short, Netflix creates an area or "home" that it identifies as a primary household connected to an account. When in their designated home, users can access Netflix across their devices without any interruption. For up to two weeks, users can travel away from their home without issue. But after two weeks, they'll need to purchase extra homes to continue to use their accounts. For now, the additional homes cost $1.17 in Argentina and $2.99 everywhere else. On a Basic plan, users can add only one extra home. On a Standard plan, Netflix will allow two extra homes. And on Premium, users can add three additional homes.
It's also important to note that one can only get a two-week travel dispensation once per year at any given location.
Netflix's support page explains more about these measures to end password sharing:
Add an Extra Home

Beginning August 22, 2022, when you sign in to Netflix on a TV outside of your home, you will see the option to add the extra home for an additional fee per month.

If you will only be using this TV for a limited time, you can watch Netflix for up to 2 weeks at no extra charge as long your account has not been previously used in that location. After that time, the TV will be blocked unless you add the extra home.
Netflix also explains how it determines the "home" of a user.
How Netflix Detects Homes

We use information such as IP addresses, device IDs, and account activity.

If you are using a device within your included home and still see a message that says that too many homes are using your account, you can:

Make sure that the device is connected to the same internet connection as the other devices in the home.

Make sure that the device is not connected to a VPN, proxy, or any unblocker service.
Netflix is not messing around when it comes to password and account sharing.
100 Million Households Are Netflix Password Sharing
This is quite a move from a company that reportedly spent $400 million for the Knives Out sequels. And is dropping something like 86 original movies this year. But according to a company blog post, Netflix claims the password sharing is preventing them from investing in top-tier content.
Chengyi Long, director of product innovation at Netflix, said, "We've always made it easy for people who live together to share their Netflix account, with features like separate profiles and multiple streams in our Standard and Premium plans. While these have been hugely popular, they have also created some confusion about when and how Netflix can be shared. As a result, accounts are being shared between households—impacting our ability to invest in great new TV and films for our members."
Furthermore, the Netflix shareholder letter, indicated more than 100 million households are sharing passwords. More specifically, 30 million households in the US and Canada share passwords. This is a problem for the streaming platform. And subscribers down, this might just be what they need to boost the numbers.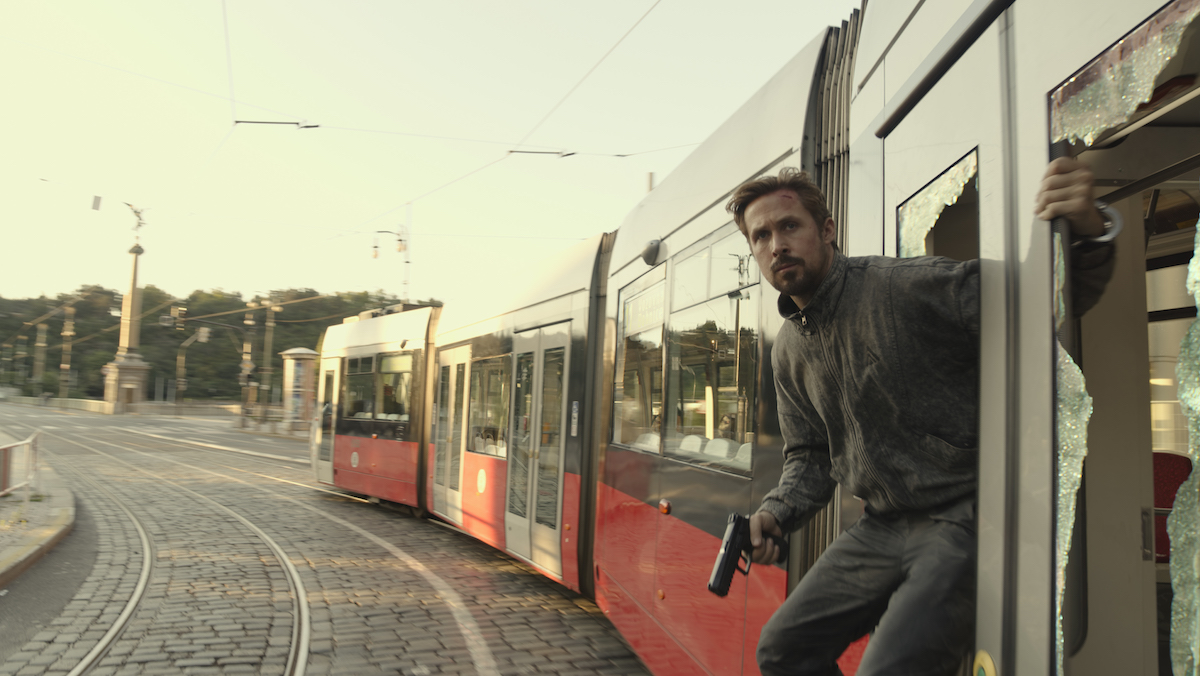 How Will Consumers Respond to These Netflix Attempts to Stop Password Sharing?
So this is all to say password sharing on Netflix is responsible for The Baby-Sitters Club's premature demise. I can't imagine that's specifically true. The announcement comes at a pretty overwhelming moment for streaming platforms in general. Pretty much every major studio with a distribution wing has one. Disney—which just snatched its Defenders Saga back from Netflix has three. That company has made serious moves with Disney+ over the next several months. Disney+ has added parental controls and ad-supported pricing in a relatively short space of time. And then there's Paramount with its two wings. And haven't even mentioned Prime Video, HBO Max, Apple TV+, and so, so many more.
It's reaching a point where subscribers are already shelling out a lot monthly to keep up. Password sharing, and trading off, has historically made things a little bit easier. But who knows, maybe password-sharing crackdowns on Netflix and other streamers will finally force subscribers to think about how much they actually need a particular platform.
Originally published on March 16, 2022.