In a move likely very frustrating for subscribers, Netflix aims to crack down on password sharing. Specifically sharing passwords with those not living under one roof. This isn't the streaming company's first attempt to curb password sharing on the Netflix platform. But this time, it sounds like the streaming platform means business. In Q1 of 2022, Netflix lost 200,000 subscribers. It was the first subscriber loss for the streaming platform in a decade. The streaming platform shared the info in a shareholder letter.
If there was ever any doubt that Netflix would follow through with its plans to cut down on inter-household password sharing, that is over. But how will Netflix stop password sharing? This time, the streaming platform is getting money involved. Netflix isn't going to boot the infringing profiles off the main account if it catches someone password sharing. Instead, it'll just make the account holder pay up. According to The Wall Street Journal, in 2023, the streamer intends to come down hard on any account sharing. And these efforts to curb sharing will come quickly, in the first quarter of the year. Here are the latest updates in Netflix's attempts to stop users from sharing their passwords and accounts.
Netflix's New Rules and Restrictions for Password and Account Sharing
Netflix recently revealed a new Help Center page that's all about "Sharing Your Netflix Account." On this page, Netflix makes it clear that password sharing and Netflix accounts are "for people who live together in a single household." The exact definition of a Netflix Household is "people who live in the same location with the account owner." According to Netflix, "people who are not in your household will need to sign up for their own account to watch Netflix."
Based on the other information on the Help Center page, it also feels like a Netflix Household is defined by the use of one WiFi connection. Netflix notes it determines devices in a household "us[ing] information such as IP addresses, device IDs, and account activity from devices signed into the Netflix account."
Verified Netflix Devices
This new page about account and password sharing also introduces the idea of Netflix "verified devices." Netflix notes that if a device not associated with your household tries to sign into your account, then it may need to be verified. Verification involves the main account user approving a device account use within the space of fifteen minutes. And Netflix may ask for new device verification periodically, ostensibly to prevent verification of devices out of the household.
If you are the primary account holder, or if you are using the primary internet connection in the primary account user's household, you shouldn't need to worry about verifying your device, according to Netflix. Regardless of your location, if you are the primary holder of your account, you should be able to use it anywhere. Of course, how Netflix can know who exactly is holding the device or belongs to a device household at any time seems murky.
Interestingly, this new page doesn't reference the kind of paid account sharing that has seemed top of mind for Netflix.
Password Sharing Crackdown Has Arrived for Netflix Canada and Three Other Countries
Although it seemed like Netflix might be ready to roll on password crackdown in the United States, it does not yet seem like the main push has arrived. However, Netflix has expanded more serious efforts at ending password sharing to Canada, New Zealand, Portugal, and Spain. And these latest series of regulations give us a hint of what we can expect.
A blog post from Netflix notes more about you can "share Netflix" without breaking its rules:
Set primary location: We'll help members set this up, ensuring that anyone who lives in their household can use their Netflix account.

Manage account access and devices: Members can now easily manage who has access to their account from our new Manage Access and Devices page.

Transfer profile: People using an account can now easily transfer a profile to a new account, which they pay for — keeping their personalized recommendations, viewing history, My List, saved games and more.

Watch while you travel: Members can still easily watch Netflix on their personal devices or log into a new TV, like at a hotel or holiday rental.

Buy an extra member: Members on our Standard or Premium plan in many countries (including Canada, New Zealand, Portugal and Spain) can add an extra member sub account for up to two people they don't live with — each with a profile, personalized recommendations, login and password — for an extra CAD$7.99 a month per person in Canada, NZD$7.99 in New Zealand, Euro 3.99 in Portugal, and Euro 5.99 in Spain.
All of these aspects of password sharing have been a part of Netflix's tests up till now. But, of course, the price point continues to evolve. Below we detail more about each one of them.
Netflix's Plan to Stop Password Sharing Forces You to Pay
According to Variety, Netflix began its testing with slightly-increased price for accounts with profiles in multiple households. Its testing ground has been Chile, Costa Rica, and Peru, and now Canada. Tests were launched in March 2022.
For accounts with users from multiple households, Netflix will reportedly offer a way to "easily and securely" continue to share the account… for a small price. Account holders can select from an "add an extra member" feature and add up to two friends they don't live with. And it'll cost variably. In original tests, we saw an extra $2.99 per month fee. But as we saw in Canada, that price could go up. That still could be less than making someone create a whole new account. But for what it's worth, Netflix is already one of the most expensive streaming platforms, so it's no wonder people are moved to password sharing. After recent price hikes, its premium subscription now costs $19.99 in the US. (Amazon's Prime video, for reference, costs $8.99 per month.)
For those realizing the time has come anyway, Netflix will also release a feature that allows a profile transfer to either a whole new account or an "extra member" account. So someone can move their profile without losing their years of curation.
Netflix Profile Transfers
To ready users for an upcoming crackdown, Netflix has added the option of an easy profile transfer. Very simply, this lets each profile on an account easily become its own account. As Netflix shares in a release:
We're launching Profile Transfer, a feature that lets people using your account transfer a profile — keeping the personalized recommendations, viewing history, My List, saved games, and other settings — when they start their own membership.
Netflix also notes, "To transfer a profile, go to the "Transfer Profile" option when you hover over your profile icon in the dropdown menu on the homepage — then simply follow the instruction." Ostensibly, this feature is nicely asking for those sharing accounts to create their own with ease… Before there are repercussions. This feature is now widely available.
Netflix Lets You Log Out of Individual Devices
In addition to Profile Transfers, Netflix has rolled out a new feature that lets users log out of individual devices. This feature, called "Managing Access and Devices" is "a new feature in Account Settings that allows you to view all the recent devices that have streamed from your account and to log out of specific devices with just one click."
Ostensibly, it's there in case you forget to log out of a device that you were just using in passing. However, this new update also serves as a further measure by Netflix to cut down on password sharing.
Netflix is not messing around when it comes to password and account sharing.
100 Million Households Are Netflix Password Sharing
This is quite a move from a company that reportedly spent $400 million for the Knives Out sequels. And is dropping something like 86 original movies this year. But according to a company blog post, Netflix claims the password sharing is preventing them from investing in top-tier content.
Chengyi Long, director of product innovation at Netflix, said, "We've always made it easy for people who live together to share their Netflix account, with features like separate profiles and multiple streams in our Standard and Premium plans. While these have been hugely popular, they have also created some confusion about when and how Netflix can be shared. As a result, accounts are being shared between households—impacting our ability to invest in great new TV and films for our members."
Furthermore, the Netflix shareholder letter, indicated more than 100 million households are sharing passwords. More specifically, 30 million households in the US and Canada share passwords. This is a problem for the streaming platform. And subscribers down, this might just be what they need to boost the numbers.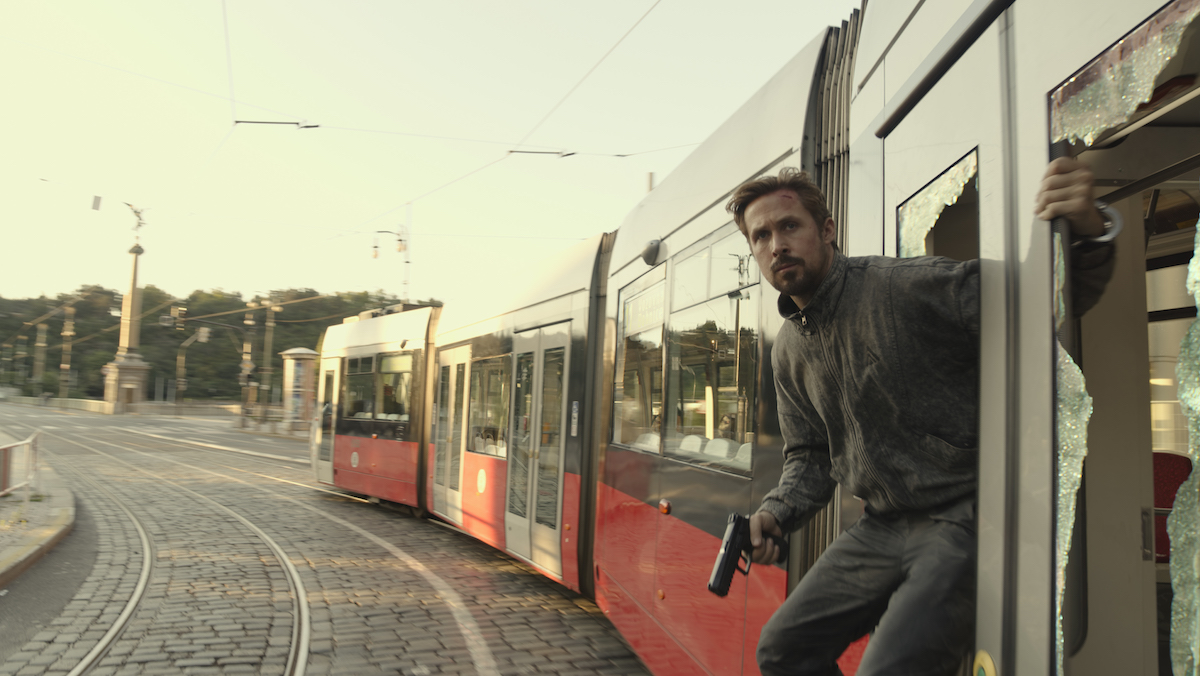 How Will Consumers Respond to These Netflix Attempts to Stop Password Sharing?
So this is all to say password sharing on Netflix is responsible for The Baby-Sitters Club's premature demise. We can't imagine that's specifically true. The announcement comes at a pretty overwhelming moment for streaming platforms in general. Pretty much every major studio with a distribution wing has one. Disney— which just snatched its Defenders Saga back from Netflix has three. That company has made serious moves with Disney+ over the next several months. Disney+ has added parental controls and ad-supported pricing in a relatively short space of time. And then there's Paramount with its two wings. And haven't even mentioned Prime Video, HBO Max, Apple TV+, and so, so many more.
It's reaching a point where subscribers are already shelling out a lot monthly to keep up. Password sharing, and trading off, has historically made things a little bit easier. Netflix notes it knows this move might not be initially popular. The company shares, "From our experience in Latin America, we expect some cancel reaction in each market when we roll out paid sharing, which impacts near-term member growth. But as borrower households begin to activate their own standalone accounts and extra member accounts are added, we expect to see improved overall revenue, which is our goal with all plan and pricing changes"
Who knows, maybe password-sharing crackdowns on Netflix and other streamers will finally force subscribers to think about how much they actually need a particular platform. Or maybe it will do exactly what the company hopes.
Originally published on March 16, 2022.