With the huge success of Aladdin, and the sure-to-be success of The Lion King, it was only a matter of time before Disney started serious movement on the live-action adaptation of The Little Mermaid. And now, we have our first possible casting confirmation for this highly anticipated film. According to a report in Variety, it appears that none other than Melissa McCarthy is in talks to play Ursula the Sea Witch in the film.
Mary Poppins Returns' director Rob Marshall is behind the camera for this latest re-imagining of an animated classic from the Disney library. Like previous Disney live-action adaptations, The Little Mermaid will incorporate the original songs from the original film, as well as new songs from Alan Menken, this time joined by Hamilton's Lin-Manuel Miranda. Miranda is also a producer.
The part of Ursula is maybe the most "showy" part in The Little Mermaid, and Disney aficionados have been fan-casting this character since news broke that a live-action film was in the pipeline. Many fans were hoping that RuPaul's Drag Race alumni Ginger Minj could nab the part, as the original Ursula was designed to look like legendary drag queen Divine. There were also rumors of Lady Gaga taking the role, which caused uproar with fans who rightly insisted that Ursula be played by a plus-size actress. I do think Gaga would make a great Vanessa, which is Ursula in her human disguise. If she agreed to this, then we are down! However, McCarthy is a smart and inspired choice.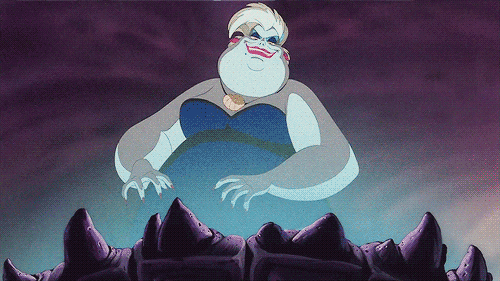 The Little Mermaid would be the last of the "Holy Quadrilogy" of Disney animated films popular in the '90s to get an animated live-action adaptation. Three of these films — Little Mermaid, Beauty and the Beast, and Aladdin — had songs composed by the team of Howard Ashman and Alan Menken. Of course, Disney had other successful animated hits during this period like Mulan and Hercules, but these three along with Lion King remain the gold standard.
Although no release date has been set for The Little Mermaid, we expect it sometime to take one of Disney's mystery slots 2021.
Images: Disney / New Line Cinema