For over sixty years now, Barbie's life can best be described as "extra." She's been a doctor, a lawyer, a teacher, an astronaut, and a superhero. Our girl has done it all, and she's done it with lots of glitter and hot pink. And nothing is more extra than Barbie's vehicle of choice. Now, via Roadshow, we've learned that at the L.A. Auto Show, Mattel was the belle of the ball, unveiling a full-sized EV version of the Barbie "Extra Car" based on the Fiat 500e. You can see it in full detail in the video below.
The Mattel representative described the car's style as "more is more." And we'd have to concur. This real electric car is a spot-on replica of Barbie's toy version. Mattel used CAD files to mimic the body of the toy car exactly. Some of Extra Car's details include sparkly silver paint and wing-shaped doors. There are also 20- and 22-inch (front/rear) pink and rainbow-hued wheels, which were apparently 3D-printed and then hand-painted. And the car's headlights are gold and star-shaped, which is very Barbie-esque.
If you're wondering why the car has the label "extra," that's because Extra is the name of the latest Barbie toy line. The Barbie Extra dolls all come with multiple accessories, layers of clothes, and even pets. They're throwing in the whole hot pink kitchen sink for this line. So everything is "extra," as the kids say these days. And Barbie's new car is no different.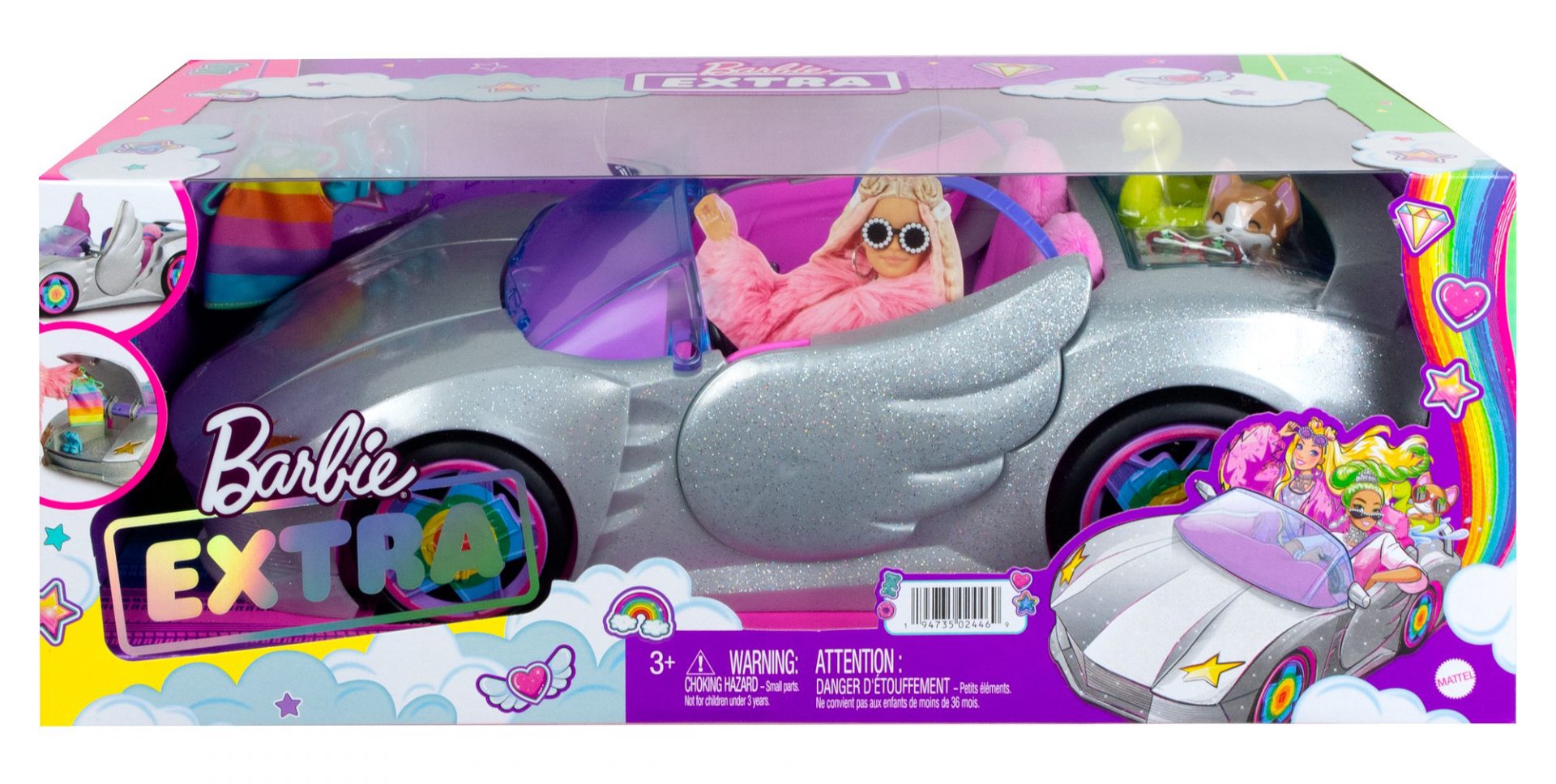 So far, this car is one-of-a-kind. But Mattel has plenty of toy versions of it hitting the shelves soon. We actually think if they mass-produced these cars, they would totally sell. Drag superstar (and Barbie fanatic) Trixie Mattel would certainly drive one. So would Hollywood legend (and wannabe Barbie herself) Angelyne. We're not sure where Paris Hilton is at these days with the whole Barbie obsession, but early 2000s Paris would have been all over the Barbie Extra Car. All we're saying is, we really need to see these on the road someday, blasting Aqua's " Barbie Girl" out of the speakers.