One of the biggest status quo changes in the history of the X-Men occurred in 2019, when the House of X opened its gates. In writer Jonathan Hickman's epic revamp, he had Professor X unite the mutant nation, relocating them to the living island of Krakoa. There, mutants would assert a position of power they never had before. This new era produced some of the best X-Men stories in decades. And now, Marvel is presenting this shift in mutant lore as if it happened in the heyday of X-Men: The Animated Series, with a five-part miniseries, X-Men '92: House of XCII.
The first issue drops this April, with writer Steve Foxe and artist Salva Espin. Together, they reimagine this modern mutant milestone through a retro lens. This limited series will see the return of the X-Men's beloved '90s incarnations. Versions made popular by Chris Claremont and Jim Lee in X-Men #1. And, of course, the iconic Saturday morning cartoon. You can check out the cover for issue one by artist David Baldeon below.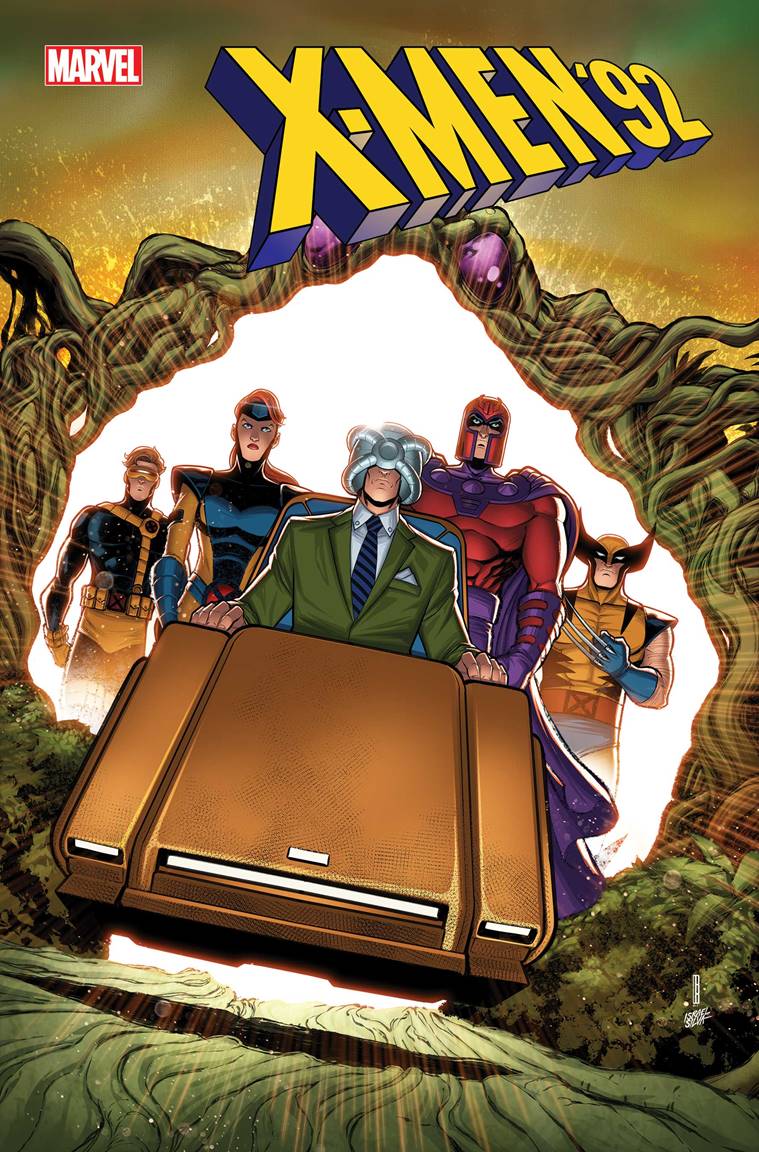 In a statement, Foxe said,
To say that the '90s X-Men comics had a big impact on my development is an understatement. Getting the opportunity to pay tribute to such an important era in mutant history thirty years later—and to remix the franchise-redefining work currently being done by creators like Hickman, Howard, and Duggan—is the definition of 'dream gig.' Especially with some of the wild deviations we're taking from the source material. If I died tomorrow, I'd be happy. But please resurrect me ASAP on Krakoa.
You can see the original House of X cover, which X-Men '92 is paying homage to, below:
According to Marvel's description, "Mutant kind is taking a huge leap forward by founding their own nation on the island of Krakoa. All guided by Professor X and Magneto. And a mysterious long-lived woman who knows more than she should. But this won't be the story you know." In the main continuity, the mysterious woman was mutant ally Moira MacTaggert. But could it be someone totally different in this iteration? In some ways, this sounds like a What If…? story.
So this is pure speculation on our part, but we wouldn't be surprised if the eventual MCU X-Men looks something like this series. A bit of '90s retro aesthetic flare, evoking nostalgia for the cartoon. Combined with modern storylines from the Krakoan era. Just to differentiate it from the previous Fox live-action films. Again, just a guess. But sometimes the pages of the comics are where they try these ideas out. If that's what they do, remember, you read it here first!
X-Men '92: House of XCII #1 hits comic shops and digital on April 6.