The Mandalorian is back, baaaaby (Yoda)! And the show's season two premiere was just as delicious and full of Star Wars treats as we'd hoped. But if you're looking for a way to really—and we do mean really—consume as much of the live-action series as possible, you should head to Benicia, California. A bakery there celebrated the return of the show by making life-sized character statues out of pans and bread. And "Baby Dough-da" is the way to make us crave even more of our favorite little green tyke.
One House Bakery
Early in October, One House Bakery in Benicia created what they refer to as "Pain Doughlorian," a series of life-size replicas from The Mandalorian. Named for "pain," the French word for "bread," the collection includes three full-sized recreations. There's Din Djarin's "Pain Doughlorian," "Baby Dough-da," and "The Pandroid," the bounty hunter android-turned-babysitter IG-11.
The Pain Doughlorian's armor is made entirely of bread. Baby Dough-da floats in mixing bowls, but all of his clothes are also bread. Fittingly, The Pandroid consists of "pans and other kitchen tools" from the bakery. The entire tasty set took two weeks of work.
One House Bakery
The collection was One House's official entry into the city's annual Main Street Downtown Scarecrow Display event. Based on these pieces, this may be the best exhibition in the country. If you want to see this collection and all the others in person, the display runs until November 7. But we hope no one will be allowed to eat Baby Dough-da. That is not the way.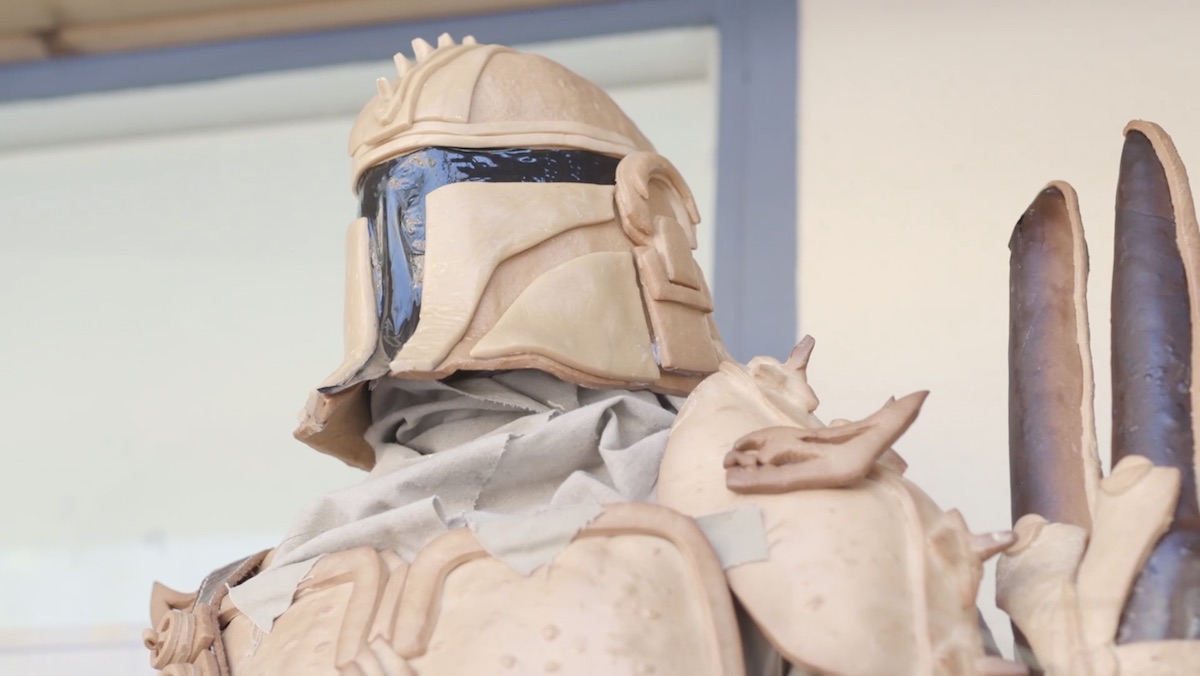 One House Bakery
It's doubtful anyone would try either, and not just because it will have been outside for four weeks. The Pain Doughlorian is close by as always. And whether he's protected by Beskar steel or bread, you should never get mixed up with a Mandalorian.
Featured Image: One House Bakery