There are lots of reasons J.R.R. Tolkien's Middle-earth has endured and will continue to. Some find meaning in the author's timeless themes of good and evil. Others love how the stories transport them to fantastic lands full of memorable characters and moments. And for some there's nothing as enchanting as a world full of magic and wonder. But I really like the concept of second breakfast. Sure, swords, dragons, and elves are cool, but a society where second breakfast is not only socially acceptable but expected is exactly what I need. Which is why I am all in on this TikTok channel that serves as a themed cooking show for The Lord of the Rings.
Especially because it might be the most peaceful cooking show on the internet.
Caleb Levine, who bills himself as an actor, costumer, prop maker, and "all around crafty dude" has turned his TikTok channel into a magical Middle-earth cooking show. The 23-year-old serves up easy-to-follow recipes for the kinds of dishes one might expect to eat while wandering the lands of J.R.R. Tolkien. That includes takes on fictional recipes from the books.
Levine's videos also provide hands-on examples. And while he might use modern amenities to cook and prepare them, it's all done with a Lord of the Rings panache. Signs are written in an old English style, and he puts his costuming to work to enjoy the fruits—and meats—of his labor.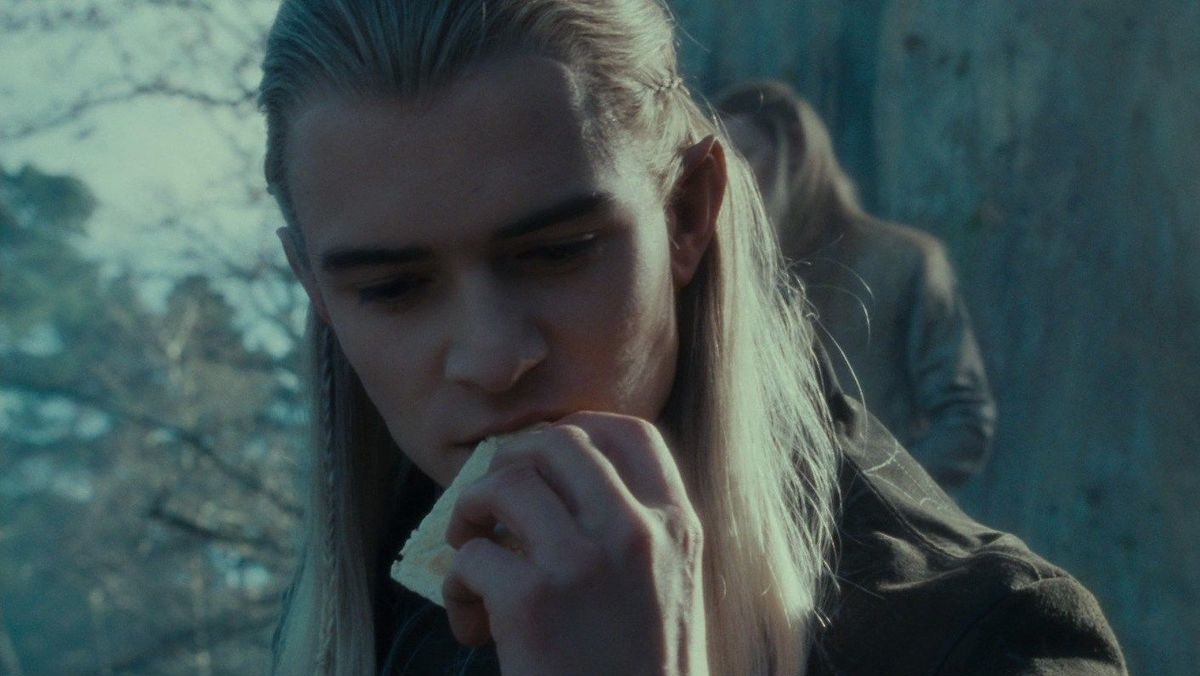 New Line Cinema
But what helps these transcend from being fun cooking videos into something special is their serene quality. Levine sets them all to peaceful, harmonious tracks, including frequently using the main theme from The Fellowship of the Ring.
All of these videors are great, but you can easily guess which one is my favorite.
Now that's one magical recipe.
Featured Image: New Line Cinema