Spiders, why does it always have to be spiders? There's no shortage of ways to decorate your home with these creepy crawlies with no shortage of legs. It may make your guests jump with fright, but once they calm down they'll certainly want to take a closer look. This lamp from Mecrob is shaped like a robotic spider and made out of found parts. It's actually a model kit with 618 pieces and an estimated four hours of assembly time. And it's on sale just in time for spooky season for $70. The video below shows off its adjustable and dimmable light features, perfect for setting the mood for anything from a rave to romance robot spider-style.
We saw this lighted arachnid thanks to Technabob, which suggests it as the perfect way to illuminate a creepy underground robotics lab. Can't argue with that. If spiders aren't your thing but DIY metal cyberpunk kits are, Mecrob has plenty of other options on offer. There's a Bluetooth speaker in the shape of a scorpion, an Army tank cell phone stand, and of course a candle holder shaped like the headless body and motorcycle of Ghost Rider. And that's just a few of the kits available on their website.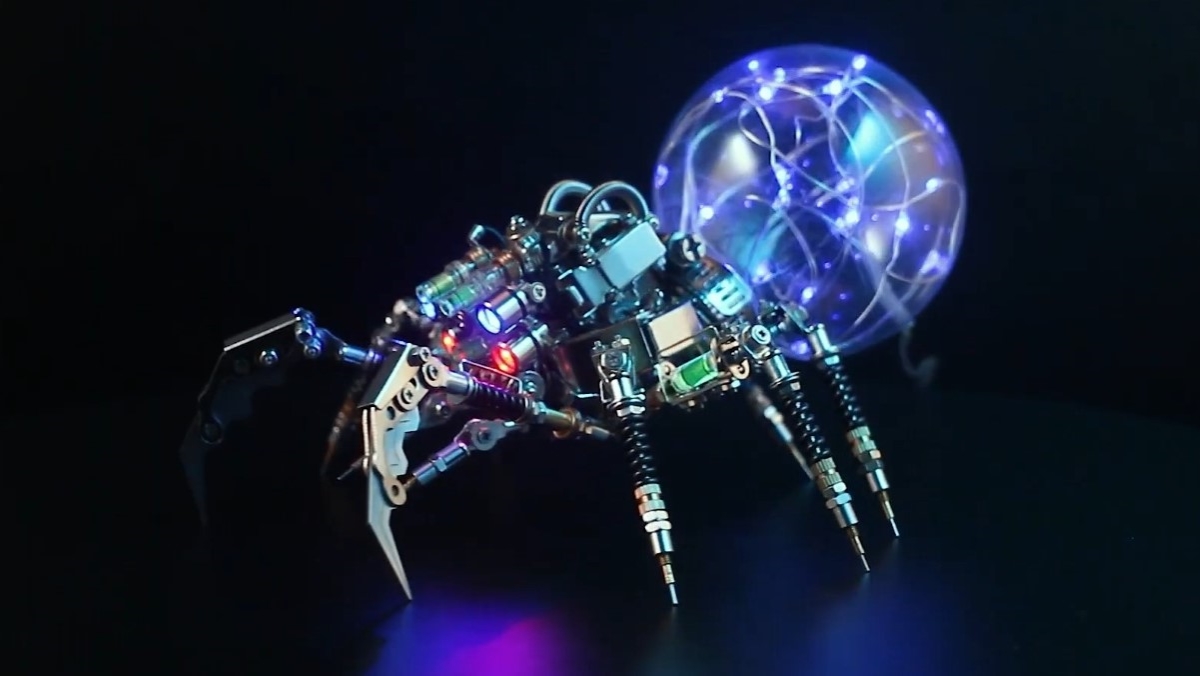 Once you have this robotic metal spider desk lamp, why not decorate your entire desk with spiders? There's lots of other possibilities, like one made out of antique watches. What about adding a pop of color with some artistic blown glass spiders. Or if you'd rather go for the superhero vibe, you can opt for a Spider-Man lamp instead.
Melissa is Nerdist's science & technology staff writer. She does not like spiders. Melissa moderates "science of" panels at conventions and co-hosts Star Warsologies, a podcast about science and Star Wars. Follow her on Twitter @melissatruth.