Update: 8/15/2019
The Nevers continues to add characters to its massive cast, as HBO has just announced (via The Hollywood Reporter) several new additions to the ensemble of Joss Whedon's upcoming sci-fi series. Among the notable new additions are the following actors:
Kiran Sonia Siwar as Harriet Kaur
Described as a young Scottish Sikh who is accepted by both her birth family and the family she's marrying into. All this despite coming into powers of her own and living with a group labeled as "the Orphans."
Elizabeth Berrington as Lucy Best
The Good Omens star plays a witty and spirited woman who takes up with the Orphans, who is nevertheless among the many destitute poor of Victorian society.
Ella Smith as Desiree Blodgett
A prostitute who had the power to make men tell her everything on their minds. Described as fiercely devoted to her young son, who doesn't speak.
Viola Prettejohn as Myrtle Haplisch
Another character who can't speak, she is rescued from her family who literally can't understand her and is taken to the mysterious Orphanage.
Anna Devlin as Primrose Chattaway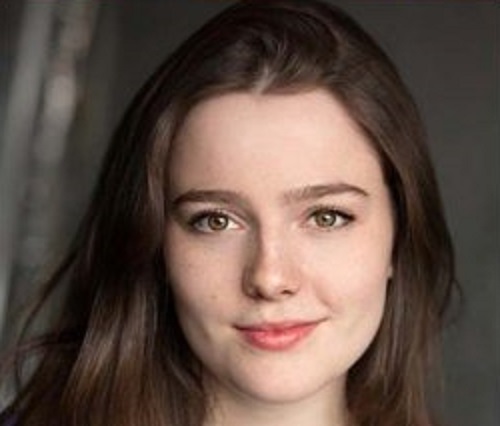 Maybe the character with the best name on The Nevers so far, this 16 year old just wants to be "a normal girl," but finds that difficult as she's ten feet tall.
Martyn Ford as Nicolas Perbal / Odium
Essentially, your #1 henchman character who will do anything for a buck. Or in this case, a pound.
Original Report
It's been almost a decade since the last Joss Whedon produced show, Dollhouse, went off the air. Despite finding massive success with a pair of Marvel movies about superheroes you might have heard of, most fans were hoping that that Whedon would return to what he was truly gifted at — long form storytelling. Now, Whedon is about to start production on his first television series since 2010 with HBO's upcoming The Nevers.
Set in Victorian England, this fantasy/superhero series is described as being about "a group of women with strange skills, persistent adversaries, and a task that could alter everything." In this world, those with power are referred to as "the Touched." And thanks to Entertainment Weekly, we now have a nearly complete cast list for the show. And it includes at least one face familiar to Whedonites. Here's the complete cast breakdown so far:
Laura Donnelly as Amalia True
Described as "the most reckless, impulsive, emotionally damaged hero of her time. A menace to stuffy Victorian society, she would die for the cause and kill for a drink." Genre fans might recognize Donnelly from the series Outlander.
Olivia Williams as Lavinia Bidlow
Whedon fans will surely recognize Williams as Adelle DeWitt from Dollhouse. For The Nevers she'll be playing "a wealthy spinster and champion of the "Touched," which is the show's descriptive for the super powered.
James Norton as Hugo Swann
The former Grantchester actor will be portraying "a pansexual posh boy" who runs a secret club and is mixed up in nefarious activities.
Tom Riley as Augustus "Augie" Bidlow
No Whedon show is complete without its resident geek, and Riley is The Nevers' nerd. He's also the character of Lavinia's younger brother. Riley was most recently in the series Da Vinci's Demons.
Ann Skelly as Penance Adair
Described as Amalia's dearest friend, this Irish woman is one of "the Touched," and one of the first to join Amalia's cause. Skelly most recently starred in Little Women.
Ben Chaplin as Detective Frank Mundi
Prone to drink and sudden violent outbursts, Detective Mundi "finds himself caught between the powerful, who ignore the laws of the land, and newly empowered, who ignore the laws of physics."
Zackary Momoh as Doctor Horatio Cousens
Momoh plays one of the few successful West Indian physicians in London. A young father, when he meets the character of Amalia and discovers his own ability.
Pip Torrens as Lord Massen
A former General of the British Empire, he fears for the future of his country now that superpowered individuals have appeared. Torrens also starred in The Crown on Netflix.
Amy Manson as Maladie
The former Being Human star plays a character who has been committed by her husband into the cruel and barbaric mental health facilities of the Victorian era, but discovers she too has powers. She's described as "a woman with a purpose."
Rochelle Neil as Annie Carbey, aka Bonfire
A pyrokinetic, Annie is a career criminal who is more than happy with her new power to create fire, and the benefits to her criminal career it provides. Rochelle Neil previously starred in Episodes.
Nick Frost as Declan Orrun, aka The Beggar King
The co-star of Shaun of the Dead, Hot Fuzz, and lots more films that we nerds adore. He trades in his nice guy roles in Edgar Wright films to play "the charismatic and brutal Declan" who is in charge of much of the low-level criminal activity in the London.
Eleanor Tomlinson as Mary Brighton
A singer whose career didn't go the way she planned, she is described as "gentle but surprisingly resilient." Unclear if she is one of the "Touched" or not.
Denis O'Hare as Dr. Edmund Hague
The Big Little Lies, True Blood, and American Horror Story actor plays an American surgeon, who uses his skills in in terrible ways.
There are more casting announcements yet to come, according to HBO. Just with this ensemble alone, it's already the biggest cast of any Whedon show to date. The Nevers doesn't have a premiere date, but don't expect it anytime before the latter half of 2020.
Images: Starz / Twentieth Century Fox / FX / Netflix / BBC / Universal Pictures