John Wick: Chapter 3 – Parabellum took us on an incredible journey around the world with our favorite Baba Yaga. Besides watching Wick get crafty on horseback, Parabellum also provided us with some further insight into the assassin world. Some upcoming John Wick installments will dive deeper still into this world and its history. In addition to the upcoming John Wick 4 and 5, we also have The Continental. Once described as a series, The Continental has become a trilogy of feature-length episodes set in the John Wick universe. Specifically, 40 years before the events of the movies, focusing on the notorious Continental institution. And now, we know more about when this John Wick prequel series will release and where it will stream.
According to Deadline, The Continental will release sometime in the fall of 2023. And though initially slated to stream on Starz, the John Wick series will actually air on Peacock. And Lionsgate Motion Picture Group Chair Joe Drake notes, "The episodes are nearly finished."
Per The Hollywood Reporter, Albert Hughes will direct the first two installments of the trilogy. He is best known for Menace II Society, Dead Presidents, and The Book of Eli. Meanwhile, John Wick director Chad Stahelski and screenwriter Derek Kolstad will executive produce.
Given that the mini-series takes place 40 years before John Wick, we can expect that the character won't make an appearance. Instead, also per THR, it will focus on a much younger version of Ian McShane's Winston character, circa the 1970s. Colin Woodell plays this character.
Additionally, according to Deadline, "Peter Greene, Ayomide Adegun, and Jeremy Bobb are set as leads opposite Colin Woodell." Mel Gibson will also star. According to Starz, "Greene will play Uncle Charlie; Adegun will portray Charon; and Bobb will play Mayhew."
Additional casting includes "Hubert Point-Du Jour as Miles, Jessica Allain as Lou, Mishel Prada as KD, Nhung Kate as Yen, Mel Gibson as Cormac, and Ben Robson as Frankie." "Katie McGrath (Supergirl), Ray McKinnon (Rectify) Adam Shapiro (Never Have I Ever), Mark Musashi (Fear of the Walking Dead), and Marina Mazepa (Malignant)" will also join the series.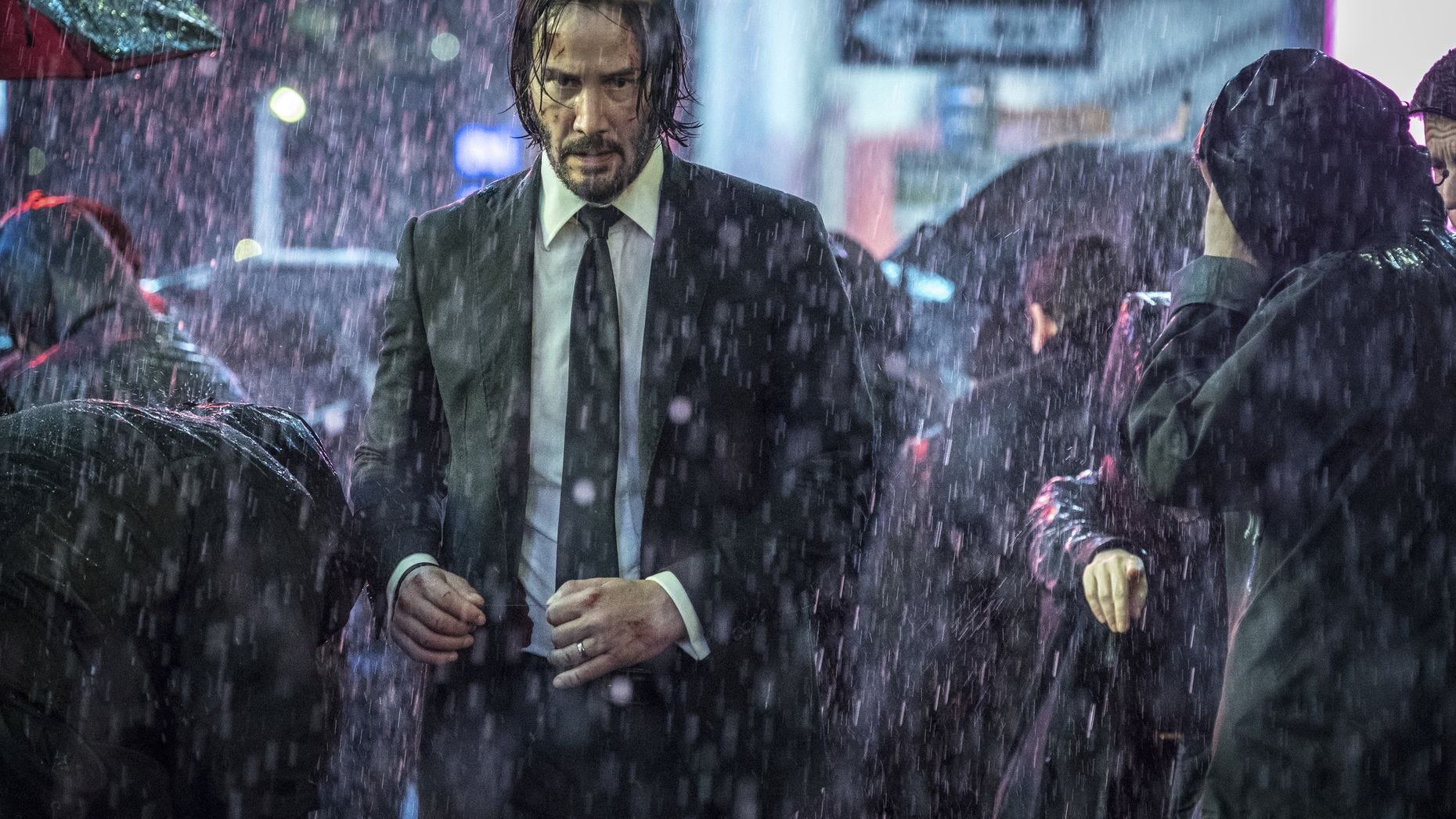 Deadline further shares:
The Continental will explore the origin behind the hotel-for-assassins, which increasingly has become the centerpiece of the John Wick universe. This will be accomplished through the eyes and actions of a young Winston Scott (Woodell), who is dragged into the Hell-scape of a 1975 New York City to face a past he thought he'd left behind. Winston charts a deadly course through New York's mysterious underworld in a harrowing attempt to seize the iconic hotel, which serves as the meeting point for the world's most dangerous criminals.
Given the timeline, this series probably won't tie too much into the upcoming films, but we're more than fine with that. Part of the fun of the Wick franchise is learning how these hitmen networks operate. We can't wait to see how they work without the Baba Yaga on their backs.
Originally published on July 29, 2019.